I have grown up hearing R D Burman and Ilayaraja songs. I enjoyed Hindi songs as I grew up in Delhi and enjoyed Ilayaraja songs during my summer vacations as I spent them in Chennai with my cousins. I cant miss talking about Micheal Jackson or Eagles. We would have heard "hotel California song" minimum 20 times a day and still won't get bored of hearing it again. I might have just exaggerated a little but you can imagine those good old days when we just had a radio set or a black n white TV. Music played an important role in my life and food topped the list. I'm taking you down the memory lane with me with this Beach Style Verkadalai Sundal today..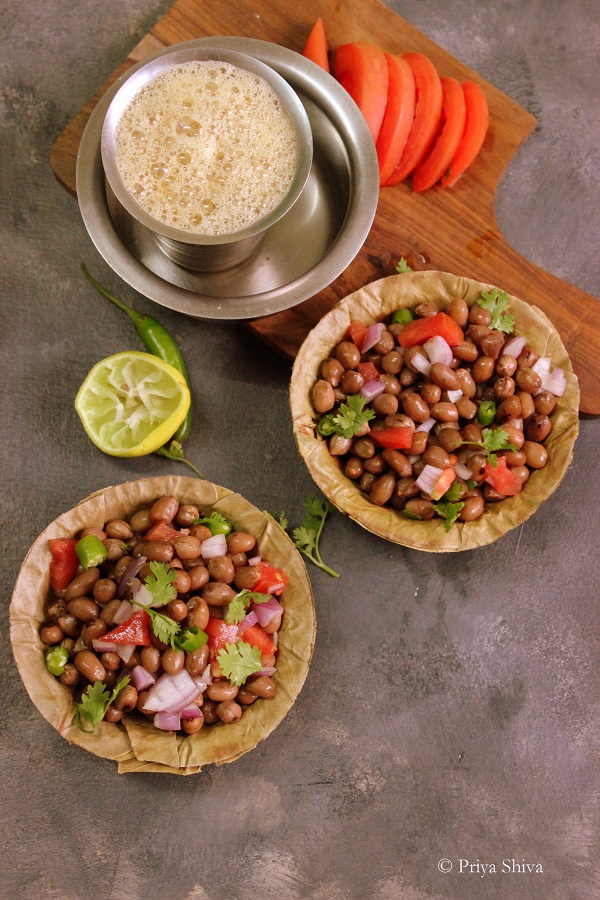 I used to spend my summer days in South India visiting my relatives and cousins. Summer is not the best time to visit Chennai as the weather will be so horrible. It will be extremely sultry and hot! There were no air-conditioners in those days and the only consolation would be the evening which we spent at the Elliots Beach. We also got to enjoy Beach Style Verkadalai Sundal. Verkadalai means peanuts in Tamil. You can find these road side vendors holding boiled peanuts in a big pan. They will take a handful of it and then mix it with chopped onion, tomatoes, green chillies. A little salt, a dash of lemon, some chopped coriander is all you need for seasoning and sundal is ready. You can call this Boiled Peanut Chaat as a popular Chennai street food too! I enjoyed these summer days at the beach and the mandatory visit to shore temples at Mahabalipuram regardless of the summer heat. These were some of the best days of my life..
Food always brings back such fond memories. So, enjoy this Beach Style Verkadalai Sundal today until I share another fond memory or recipe. Enjoy this quick and easy snack with some South Indian Filter Coffee..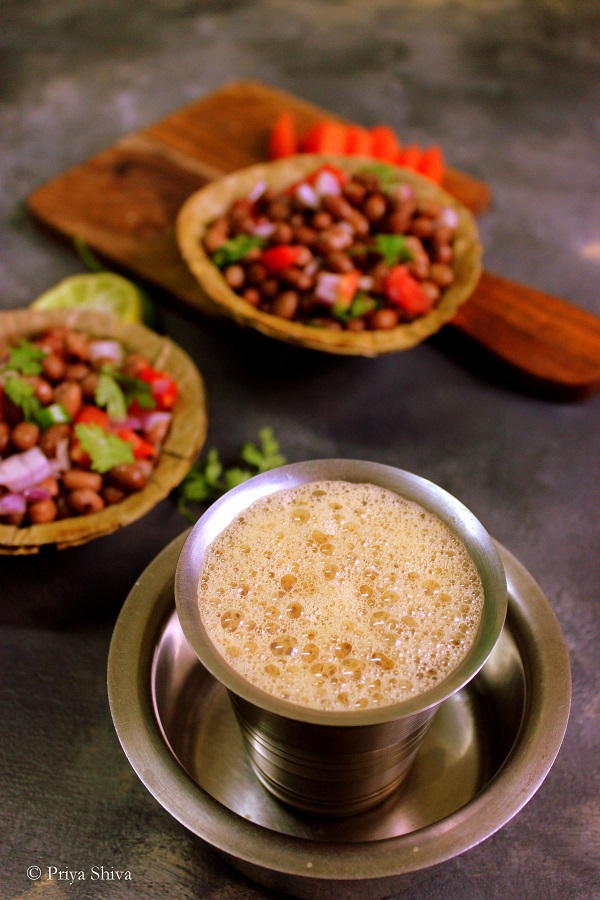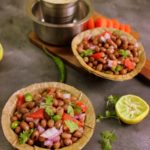 Beach Style Verkadalai Sundal - Boiled Peanut Chaat
Ingredients
Raw peanuts - 1 cup

Tomato - 1

big one - chopped

Onion - 1

big one - chopped

Red chilli powder - 1/2 tsp

Green chillies - 2

chopped

Lemon - 1

juice it

Salt to taste
Instructions
Pressure cook raw shelled peanuts with enough water. Remove the shell and set it aside.

Add boiled peanuts, salt to taste, chopped onions, tomatoes, green chillies, red chilli powder in a mix bowl.

Squeeze lemon juice and mix again.

Garnish with coriander leaves and serve.
Yum