As you grow older, you start craving for things which make your life easy. You don't want to fuss over things but do things which take less efforts and keep it simple. This is exactly what I was thinking while making this Mango Salsa today. I just wanted to munch on something quick and easy…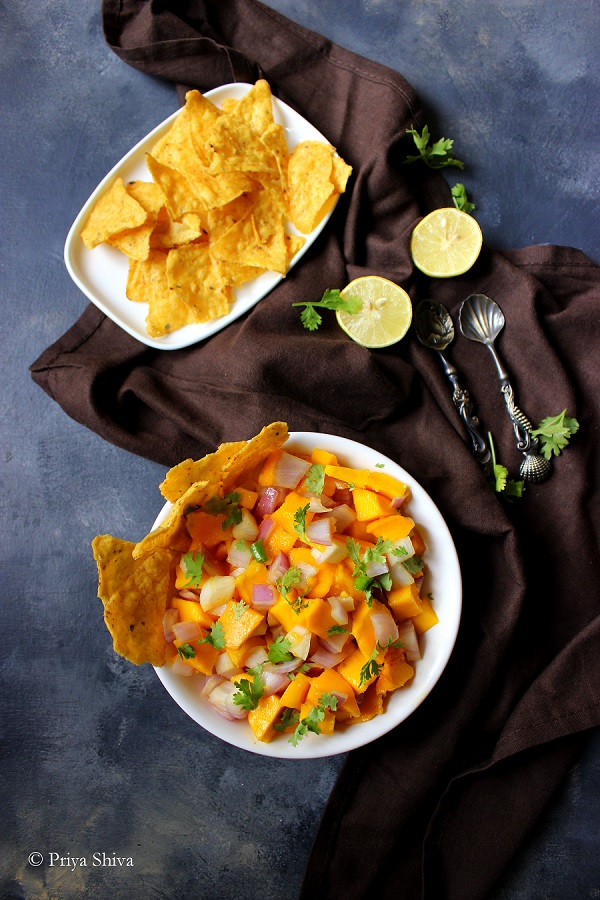 It is the mango season and market flooded with all kind of mangoes. It's tough to resist making mango salsa when you see mangoes everywhere. It's so easy to make too! Mango salsa is great to serve with nachos for munching or even to serve for a tea time party. You can even use it to top your tacos or serve it as a side with fish dishes. So, check out the recipe, make this easy Mango salsa and enjoy!
You can try Papaya Pomegranate salsa too!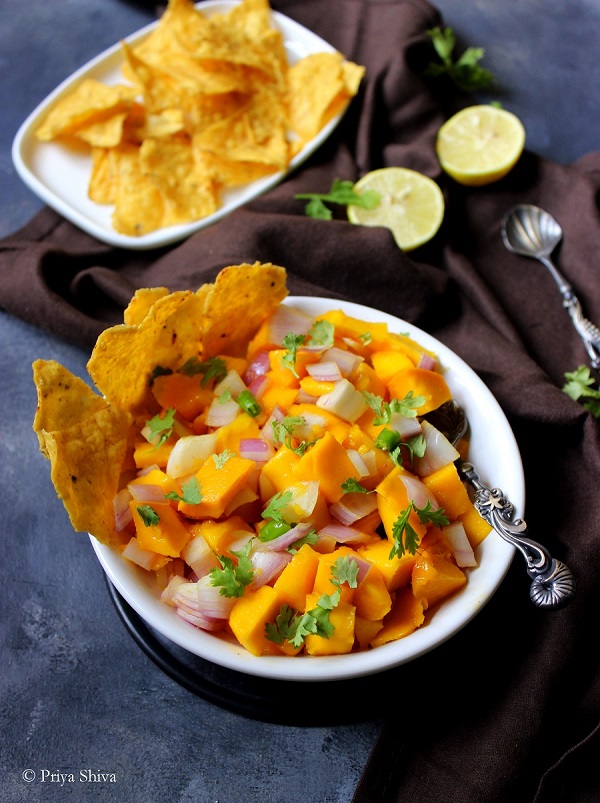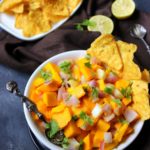 Mango Salsa Recipe
Ingredients
Ripe mangoes- 2

peeled and diced

Red Onion - 1

finely chopped

Jalapeno - 1

diced

Salt to taste

Black pepper powder - 1/4 tsp

Lemon -1

juiced

Cumin seeds - 1/4 tsp

roasted and powdered

Fresh coriander leaves - 4 tbsp

chopped
Instructions
Combine chopped onions, mango, jalapeno, coriander leaves in a mixing bowl.

Add black pepper powder, powdered cumin seeds, salt to taste and mix well.

Add lemon juice and serve with some nachos.
Recipe Notes
If you are going to refrigerate it, add lemon juice and seasoning just before serving.
Yum