Isn't it fun when you get invited to test drive an amazing car even before it is launched in the market? I'm talking about the talk of the town "Tata Hexa" by Tata Motors. The event was organized in Hyderabad and 60 bloggers from all over India were invited to test drive this power packed, feature loaded, adrenaline pumped Tata Hexa. The stay was in Full service 5 star Novotel Hyderabad Aiport Hotel.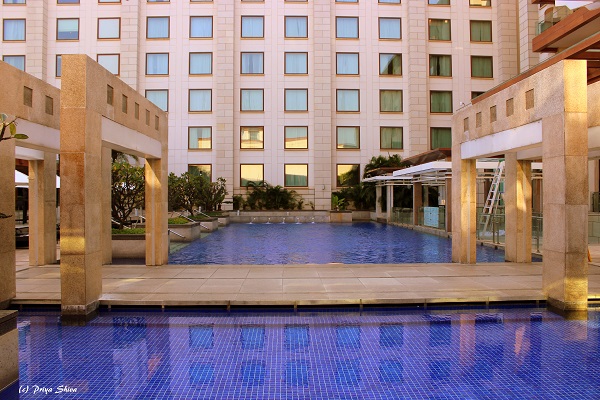 The first day was all about introductions, Hexa stories and loads of entertainment for all bloggers. The Hexa stories itself were so interesting as we learnt how Hexa lifestyle vehicle came into reality from ideas, sketches and team work.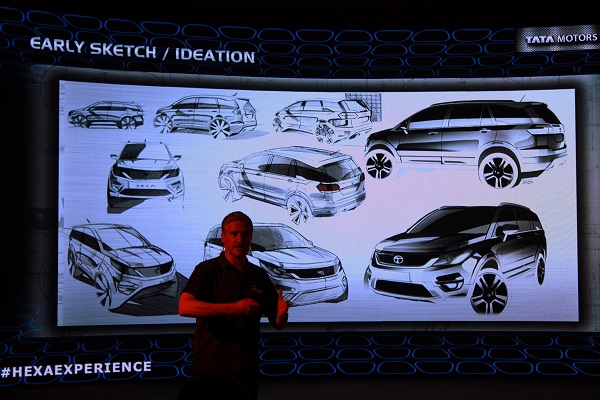 The next day was the time for some action when we were given this beautifully designed SUV Tata Hexa car for test drive. We took off early in the morning through outskirts of Hyderabad to experience the dynamic Tata Hexa. Yes, thats me in Tata Hexa :-)..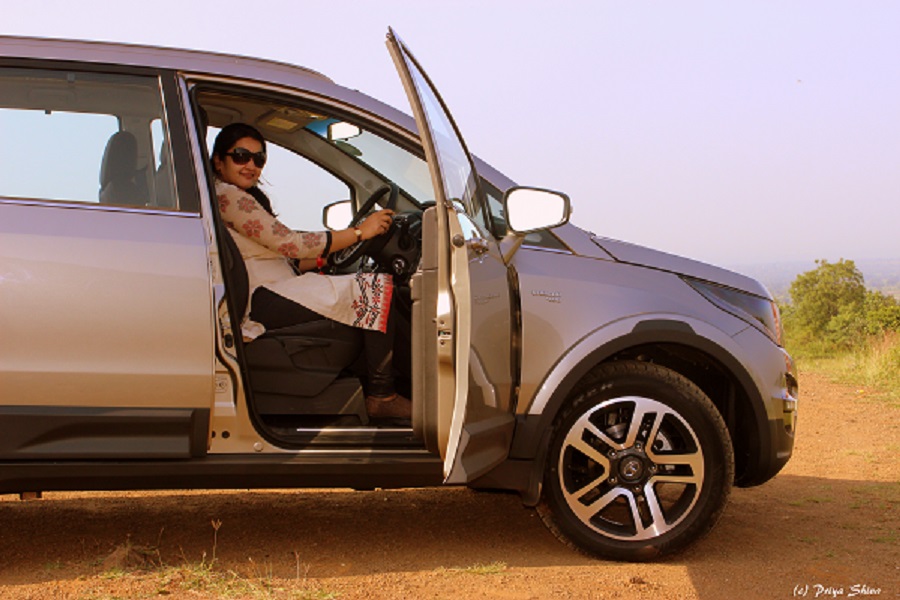 We started from the hotel with a fully automatic Tata Hexa car after a short briefing and flag off. It was a comfortable drive through the airport road to the highway heading towards Vikarabad.  There was not much traffic on the road as we had started early and enjoyed some scenery around us. This car is definitely made for those people who love to go on long drives in style. The minute I was behind the wheel, I could feel the power of the dynamic car. I had the high visibility of the road as the seats are elevated compared to Hatchback or Sedan cars. I felt like a queen driving through those open roads.
We stopped at Hills and Valley Resort, Vikarabad for a short break where we enjoyed some refreshments and headed back to the hotel with a Manual Hexa Car. Tata Hexa is powered by Tata motors advanced next-gen 2.2L VARICOR 400 diesel engine with a capacity of 2179 cc. I loved the leg space. You can sit comfortably and enjoy the ride even if someone else is driving the car.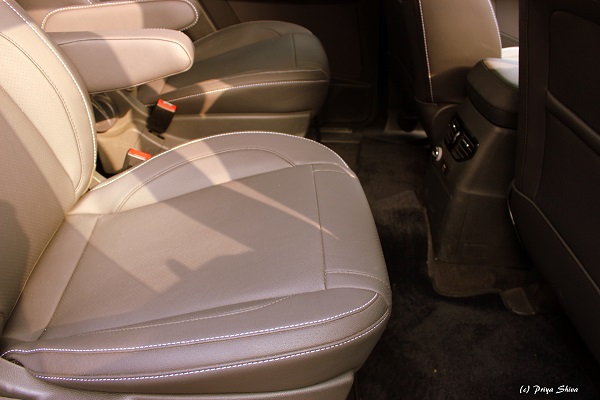 I also loved the bold exteriors and black sporty interiors. The car comes with super drive modes and you can seamlessly switch between the four different driving modes – Auto, Comfort, Dynamic and Rough Road.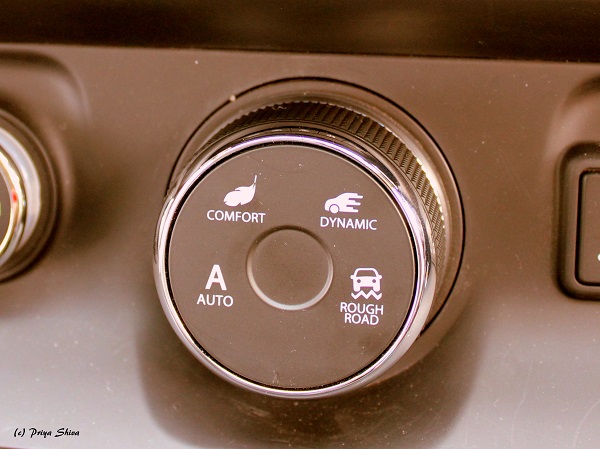 We reached back hotel and don't you people go anywhere as the most thrilling part of the whole event is still to be told by me. Once our "on the road" experience was over, we headed for our "off the road" experience! Check out this short video to see the power of this car.
Tata Hexa is the new don of SUV cars power packed with 6 gears. The 19 inch big alloy wheels nested in muscular wheel arch not only gives it a bold look but makes it easier to drive in rough roads. Tata Hexa is loaded with safety suite like 6 air bags, hill hold control, hill descent control, traction control system. Some of the other features which you might enjoy:-
Equipped with next-gen CONNECTNEXT Infotainment system, ergonomically placed 5″ touch screen, smart phone integration, voice recognition.

ConnectNext App like NaviMap ( 3D nagivation app), Juke-car app, Tata smart remote app.

Tata Hexa powerful speaker system

Mood lighting

Tata Hexa Automatic climate control, AC vents in each row.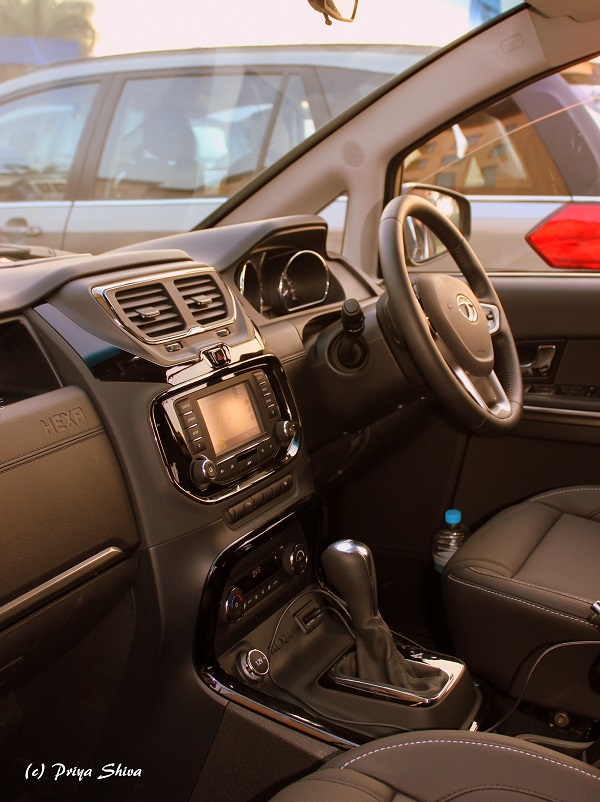 I love to go on long drives and I'm a kind of person who always had this mind set that SUV is a Macho car. Tata Hexa totally changed it. This car is definitely stylish yet powerful and I would love to own it soon. So, are you planning for your next car? Stay tuned for the launch of Tata Hexa, experience it, love it..
Thank you Tata motors and Indiblogger team for an Hexallent event and a wonderful stay at Novotel hotel. Click here to read more about Tata Motors.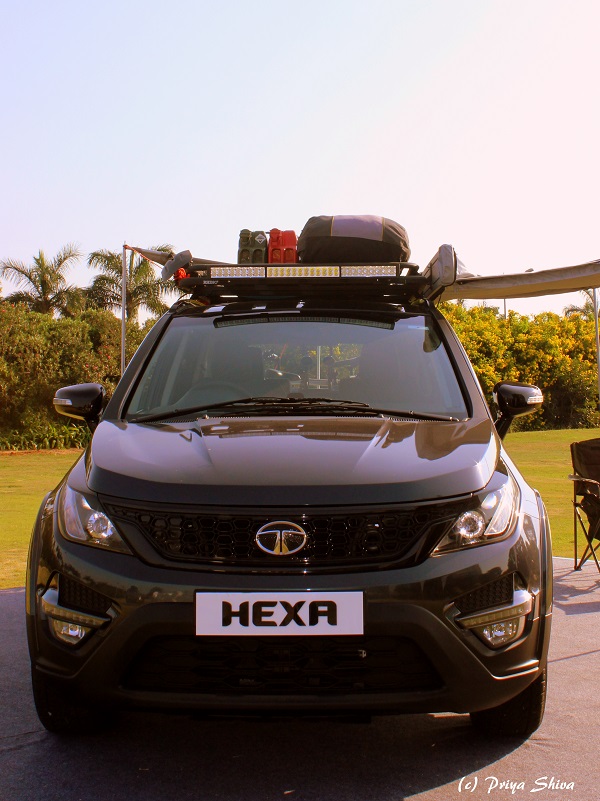 ****I received an invite to test drive this car but the opinions shared are completely mine****
Yum