Kozhukattai or modak is Lord Ganesha's favorite food. It is prepared for various festivals in India like Ganesh Chaturthi, Varalakshmi Vratam etc. I have already shared a detailed recipe for thengai poorna kozhukattai which is a sweet version. I'm going to share the recipe for Ulundu Kozhukattai today which is the savory version. These steamed dumplings are also known as kara kozhukattai or uppu kozhukattai.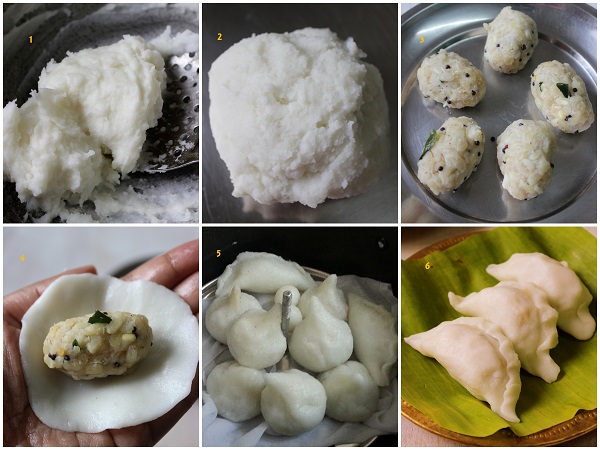 Kozhukattai is also known as modak, Ukadiche Modak, modhaka or even kadubu. We call them kozhukattai in Tamil Nadu. These savory dumplings are covered with a rice dough and stuffing is made with Urad dal (white lentil). They are healthy as we use minimum oil and they are steamed dumplings. You can easily prepare rice flour at home in few easy steps.
Check out the video to make rice flour at home:
So, sharing the recipe for Ulundu Kozhokattai and hope you all try it out and share the feedback.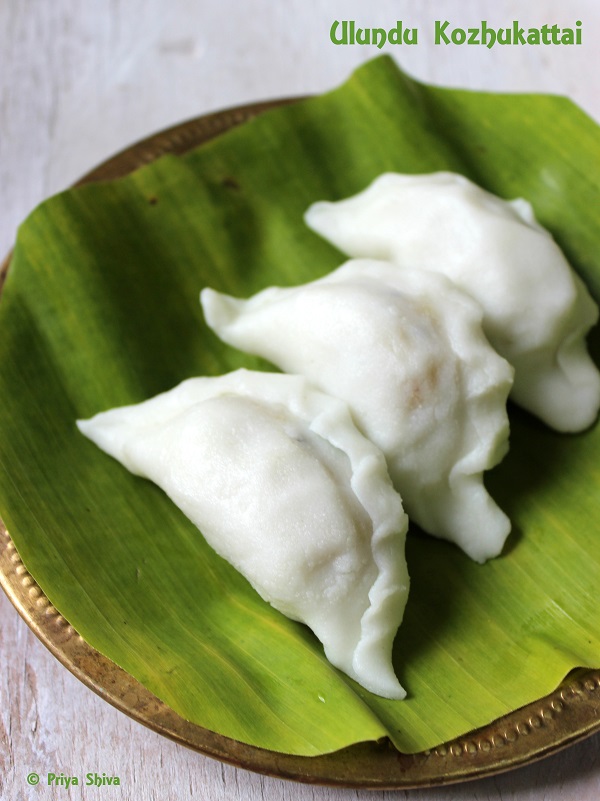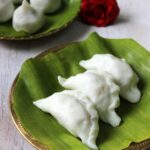 Ulundu Kozhukattai Recipe
Ingredients
Rice flour - 1 cup

Salt to taste

Sesame Oil - 2 tbsp

Urad dal/white lentil - 1/4 cup

Freshly Grated coconut - 2 tbsp

Mustard seeds - 1 tsp

Curry leaves - 1 sprig

Chopped green chilies - 1 tbsp

Asafoetida - a pinch

Salt to taste
Instructions
Heat a heavy bottom pan and add 1 tsp oil and 1 cup of water to it.

When the water starts boiling, add 1 cup of rice flour and a pinch of salt to it.

Keep stirring till it becomes a dough and remove from the gas stove. Knead the dough once with oil greased hands when the dough is still warm and keep it aside.

Soak Urad dal for an hour in some water. Drain the water.

Add 1 tbsp vegetable oil to a frying pan and when oil is warm add mustard seeds and a pinch of asafoetida.

When mustard seeds crackle, add curry leaves, green chillies and saute for few seconds and then add the urad dal.

Add salt to taste and grated coconut and mix well. Transfer it in a bowl and steam it for 5 minutes. Let it cool down and make small balls of it.

Take a little rice dough and make a ball of it. Press in the middle of the ball and start flattening it and form a cup. Place the urad dal mix in it and close it. Follow the same steps for rest of balls.

Take an idli plate and place a wet muslin cloth over it. Place all the Kozhukattai on it and steam it for 6-8 minutes.
Yum