Romance is in the air as Valentine's day is just round the corner. It is time to get your wine glasses out of the cupboard and get cozy with your loved one. When I saw this recipe of Spiced Mulled Wine on Jamie Oliver's website, I knew I would make it for a special day.
I'm going to share my first Valentin'e day with Shiva with you today. It all started before we got married with an email…
You know how Indian's get married? Its all arranged by our parents. I know its hard to believe but that's the truth. So, one fine day, I found my father talking to someone over the phone and sharing my email address. He later declares that he has found a perfect match for me. A well known family as my aunt and boy's mother are best of friends. The horoscopes have been matched by my uncle (no, not the ones on https://lovegasm.co/blogs/sex/sexy-zodiac-star-signs, or at least as far as I'm aware), the boy is well educated and in a good job. Of course, parents will be thinking in all practical ends but I'm irritated thinking how can he even talk to someone about marriage and share my email address without my knowledge. It upsets me to an extent that I ask my dad to call them and tell them clearly that I'm not interested in any marriage. You can imagine how my dad would have reacted but being a loving dad, he calls his parents and apologizes that his daughter is not ready for a marriage…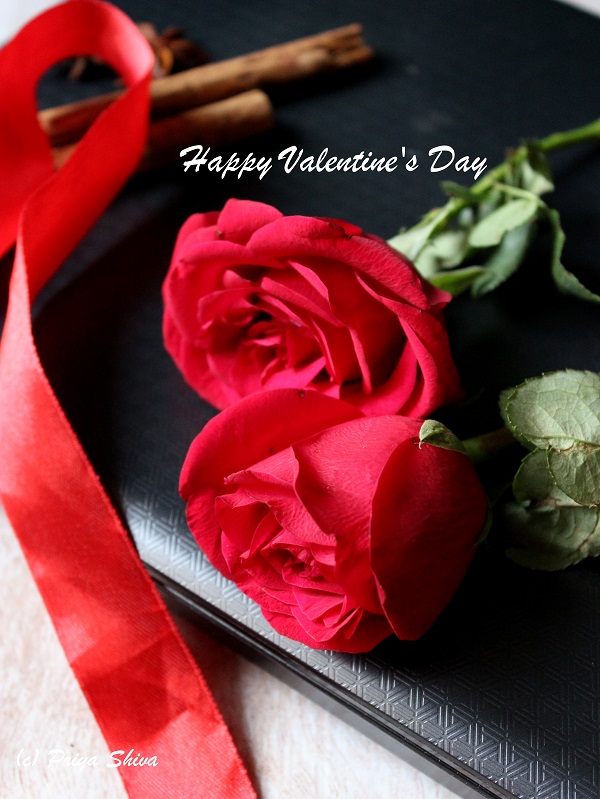 In the meantime, I receive an email from Shiva introducing himself. The email reflected innocence and purity which touched me. So, I decide to reply and composing the email when I get a message saying "Hi"on Facebook. Shiva found me on Facebook and we start chatting. We chat for the whole evening and exchange our phone numbers. We meet in Coimbatore after few days and our marriage date is decided. Shiva has to go to Washington DC for some work assignment and he was supposed to return on 13th midnight. So, the only way we could meet for valentine's day was if I decide to fly down to Chennai. I somehow convince my dad and I'm in Chennai with my mom for some marriage shopping…
Now, no parents will appreciate a girl going out middle of the night especially if you are staying with orthodox relatives but I had to meet Shiva. So, I tell my parents that I'm staying at a friend's place and Shiva will come to meet me there. So, I wait for Shiva with butterflies in my stomach and then we meet 🙂 .. It was one of the most memorable day of my life. Shiva gifted me a beautiful valentine card with a song which is "Our song" for life now. Just listen to this song – My girl, By temptations and you might enjoy as we do 🙂 ..
Yes, we love to celebrate Valentine's day though I don't need any excuse to say "I love you" to Shiva. Words can't describe love or what I feel for him. He just completes me every way…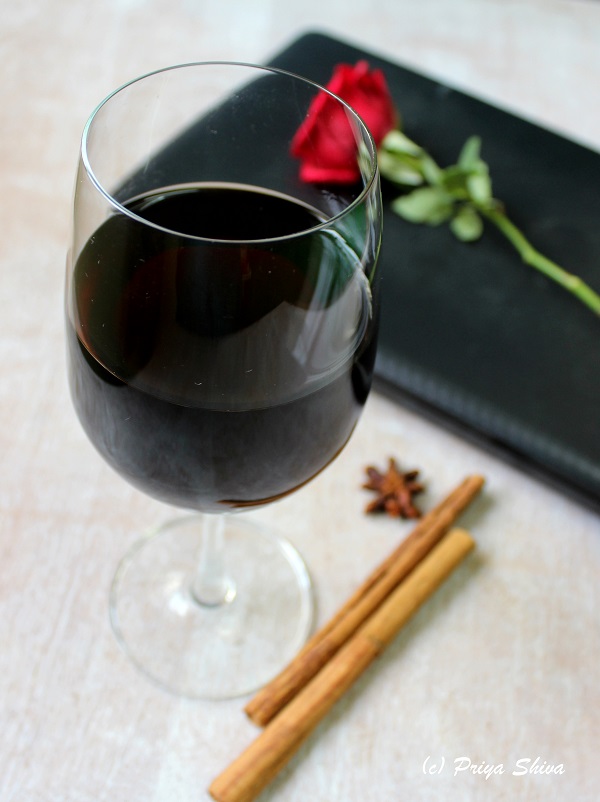 So, sharing the recipe for Spiced Mulled Wine which you can enjoy with your partner. Your journey of life might be rocky but holding your partner's hand will give you strength, stability and comfort…
Spiced Mulled Wine – My Valentine's Day Story
Author:
Prep time:
Cook time:
Total time:
Enjoy spiced Mulled wine and get cozy with your loved one!
Ingredients
Clementine – 1 (sliced)
Caster sugar – 100 gm
Cloves – 2
Cinnamon – 2 inch stick
Bay leaves – 2
Star anise – 1
Chianti or other Italian red wine – 1 bottle
Instructions
Add sliced clementine, sugar, cloves, cinnamon, bay leaves in a large saucepan.
Stir in just enough red wine to cover the sugar.
Let it simmer on low flame for 3-4 minutes until the sugar has completely dissolved.
Add star anise and the rest of the wine. Mix well and let it simmer for 2 more minutes.
Serve it warm and enjoy.
Yum