I made these delicious Papita Besan burfi for my hubby on a special demand today. I was busy doing my morning chores when I heard my hubby and son all giggling and laughing. They had just returned from their morning walk and I could see my hubby holding a papaya in his hand. He came all smiling to me and says, "Why don't you make something sweet out of this papaya today?" You would not want to upset your hubby especially if he has made a sweet demand 🙂 ..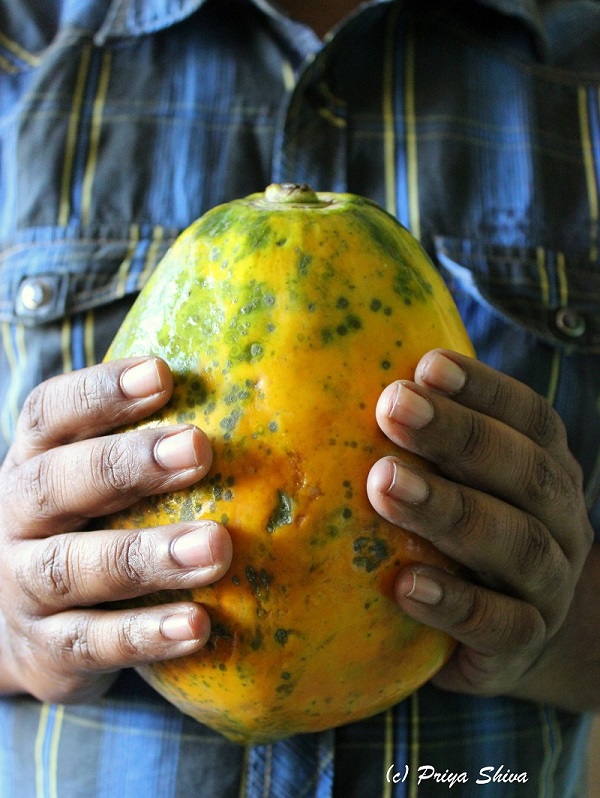 My family loves sweets and loves to try out new things. I was just thinking yesterday how it all started..My relationship and love with food goes back to my childhood days. I still hold on to the fond memories of captivating aromas from my mom's kitchen and that's where my journey begun. She taught me cooking, exploring with different ingredients and taking food ventures. I can think of chilly in a dessert or chocolate in a pickle. I can make my drink as sweet as I want or make it wild with spices.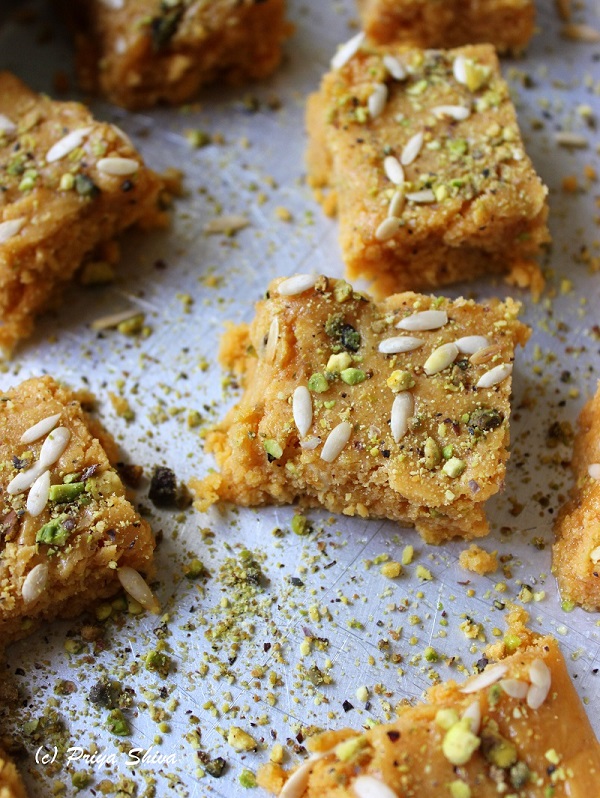 I was thinking whether to make a cake or fruit custard with papaya but I wanted to try out something different today. So, finally I decided to make these besan burfi and added a twist of papaya. Papayas are sweet and I knew it will add a nice flavor and color to the dish. The best part is that my hubby and kiddo loved it.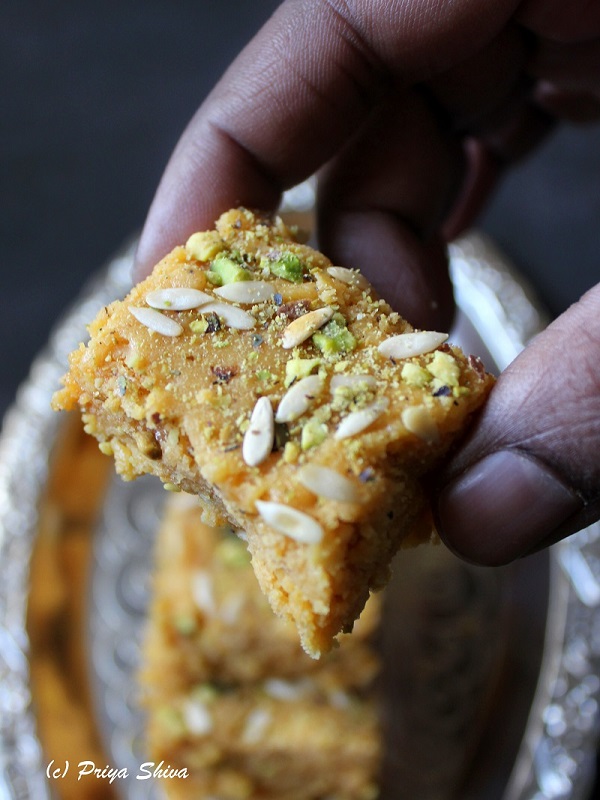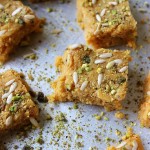 Papita Burfi Recipe
Ingredients
Besan/Chickpeas flour – 1 cup

Ripe papaya – 1 cup

Melted Ghee/Clarified Butter – 1 + ½ cup

Sugar – 2 + 1/2 cups

Milk – 1 cup

Green Cardamom – 3 (powdered)

Crushed pistachios - 2 tbsp

Melon seeds - 1 tbsp
Instructions
Grease a square plate with ghee and keep it aside.

 

Sift besan flour. Add the flour in a pan on low flame for 2 minute and lightly roast it. Keep stirring. Remove from pan and set it aside.

Blend papaya nicely to make a puree.

Now combine besan flour, papaya puree, milk, melted ghee, sugar in a heavy bottom pan and mix it well to ensure there are no lumps.

Place the pan on the gas stove on low flame and stir continuously for few minutes.

Now you'll start seeing it bubbling and ghee leaving on sides.

Add cardamom powder and when it gets thicker transfer the content into the ghee greased plate and leave it for few minutes.

When it is still warm, sprinkle crushed pistachios, melon seeds on top and cut it into square pieces.When it cools down, keep it in an air tight container.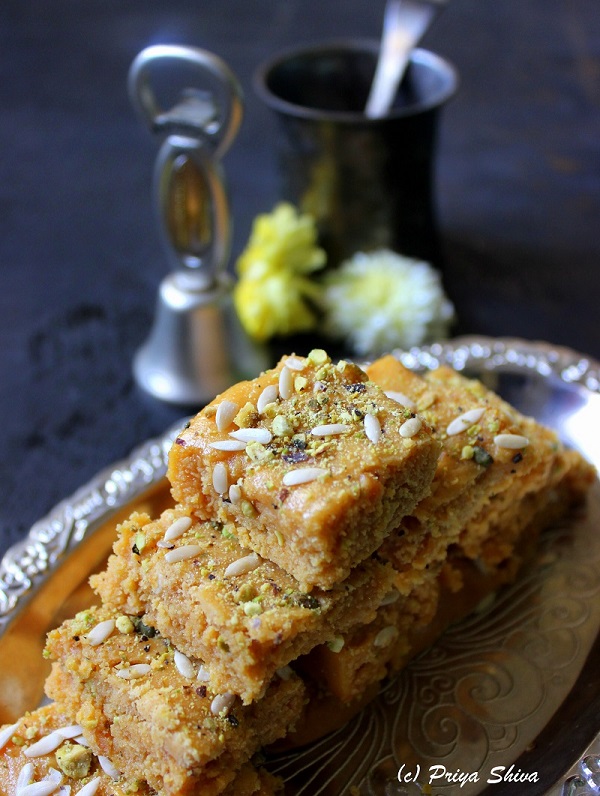 Yum