Varagu Arisi Sakkarai Pongal is a dish especially made for Pongal festival using kodo millet. Pongal is a three day long harvest festival celebrated in Tamil Nadu. You can call it a thanks giving festival where people mother earth. This first day is celebrated as Bhogi festival to thank Lord Indra, Mighty Lord of rain as he helped to bring prosperity and complete harvest season. Bonfire is lit up with cow dung and waste household articles and people dance around this bonfire.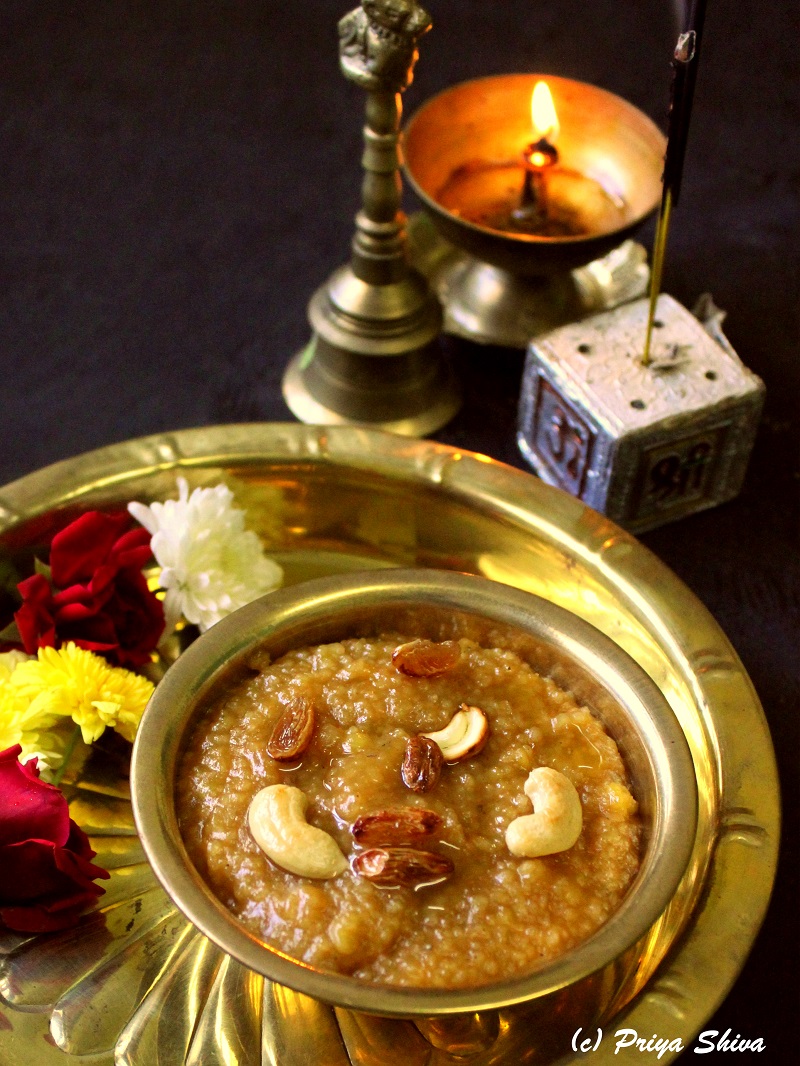 Pongal means "boiling and spilling over". So, on the second day rice is boiled in milk and offered to Sun God. The third day is known as Mattu Pongal and kanu pongal. Mattu means cow and villagers dress their cows flower garlands and bells. Variety rice is made for kanu pongal and it is also celebrated for the unity of brothers and sisters.
Ven pongal and Sakkarai Pongal made with rice is prepared for this pongal festivity. This year I thought of trying Sakkari pongal with millet. I have used kodo millet but you can also use barnyard millet, little millet or foxtail millet. So, sharing the recipe and wish you all a very happy Pongal..Pongalo Pongal!!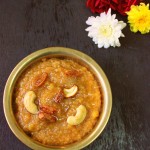 Varagu Arisi Sakkarai Pongal
Ingredients
Varagu Arisi/ dehusked Kodo millet - ½ cup

Moong Dal dhuli / pasi parappu/ yellow lentil - 2 tbsp

Jaggery - ¾ cup (powdered)

Cardamom - 2 (powdered)

Edible camphor - a pinch

Milk - 1/4 cup

Ghee - 2 tbsp

Cashewnuts - 8 (broken)

Raisins - 10
Instructions
Clean millet and lentil in water. Pressure cook the millet and dal with 1+1/2 cups of water till its cooked nicely.

In a pan, add the powdered jaggery and 1/4 cup water. On a low flame, melt the jaggery. Strain through a clean muslin cloth or a sieve and keep it side.

Add 1 tbsp ghee in a pan and add the cooked rice-moong dal mixture and the melted jaggery syrup.

Cook on a low flame for 5 minutes and lightly stir in between.

Add the milk and keep mixing till it thickens.

Remove from the flame, add camphor and cardamom powder and mix well.

Fry some broken cashews and raisins in 1 tbsp ghee and use it for garnishing. 
Yum