This cilantro pesto is flavourful and very easy to put together. One thing which is available in abundance in Bangalore is Cilantro or what we call as kothambari. The vegetable shop keepers are way generous and give cilantro free if I buy few vegetables from them 🙂 .. We usually make chutney or use it for garnishing in various dishes. This time I decided to make some pesto with it. thebest part about this pesto is that you can change it as per your taste. I have used musk melon seeds but you can also use sunflower seeds or nuts like pistachio or cashews. You can make it as spicy as you want. So, sharing the recipe and hope you all make it and use to make some delicious Cilantro pesto pasta or sandwiches..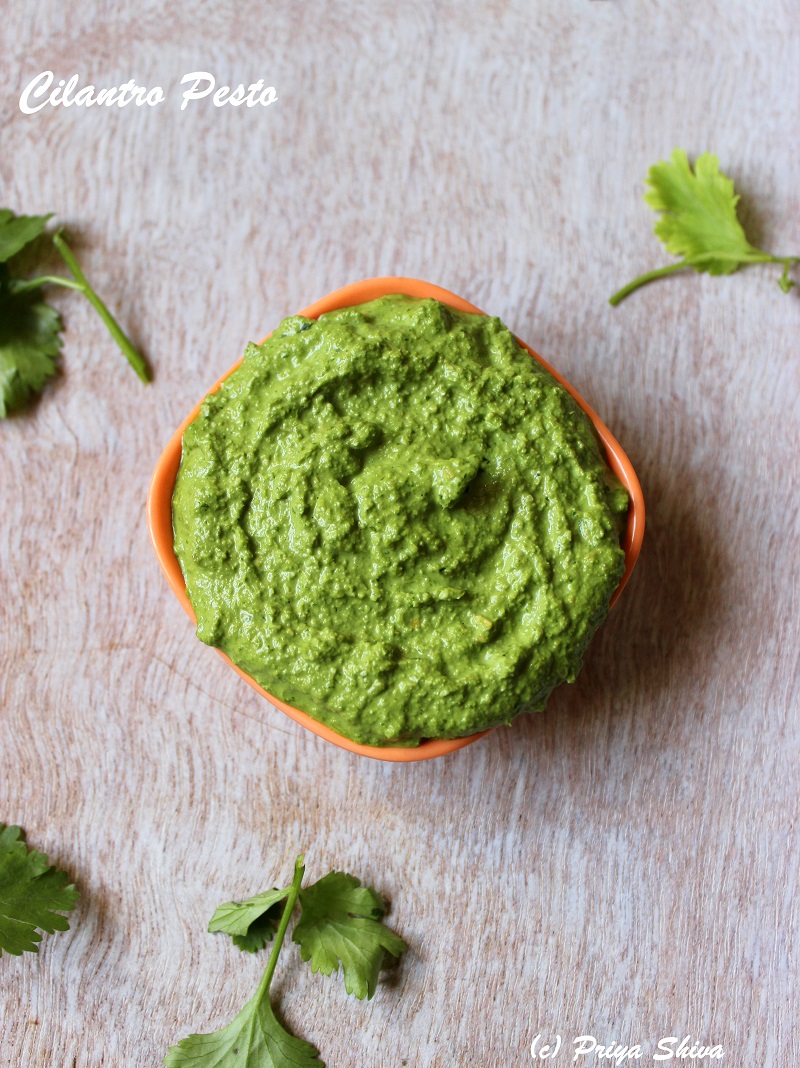 Cilantro Pesto
Author:
Prep time:
Cook time:
Total time:
Make an easy pesto with some cilantro!
Ingredients
Cilantro – 1 large bunch
Musk melon seeds – 1/2 cup
Garlic cloves – 2
green chilies – 2
Salt to taste
Olive oil – 3 tbsp
Lemon Juice – 2 tbsp
Instructions
Clean and chop cilantro with stems.
Add it to your blender with melon seeds, chopped garlic, chopped chilies and grind it to make a coarse paste.
Add olive oil, salt and blend.
Transfer in bowl and add lemon juice. Mix it well.
Notes
Adjust spice according to your taste.
Yum