Gulkand is my new favourite ingredient and you may ask why. I have been advised to consume it daily as I keep getting these heat boils. I have tried taking antibiotics, homeopathy treatment and finally Gulkand comes to rescue. Gulkand is a sweet rose petal preserve and highly beneficial to keep your body cool. I had been thinking of using these wine glasses in my blog for a long time. I could have used it for a better purpose but I'm a crazy girl and who said you cannot drink milkshake in wine glasses. I loved the combination of strawberries with gulkand. So, sharing a cool, refreshing milkshake which you all can enjoy!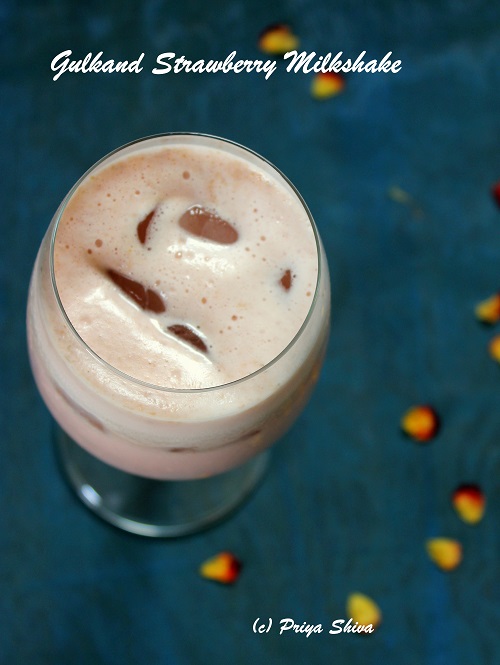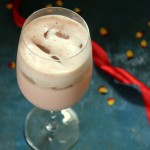 Gulkand Strawberry Milkshake
Gulkand is a sweet rose petal preserve which helps to keep your body cool. So, check out a refreshing milkshake made with strawberries and gulkand!
Ingredients
Strawberry - 1/2 cup

hulled

Gulkand / Rose Petal preserve - 4 tsp

Milk - 2 cups

Sugar - 2 tsp

Vanilla Ice cream - 2 scoops

Ice cubes - 8
Instructions
Blend all ingredients together (except ice-cubes) and chill for few hours.

Pour in serving glass, add ice-cubes and enjoy!
Yum