Banana Nutella brownies with simple 4 ingredients.. Sounds easy and fun? This brownie is definitely one of the easiest ones I have made and shared on my blog till now. I love nutella and anything for the love of nutella..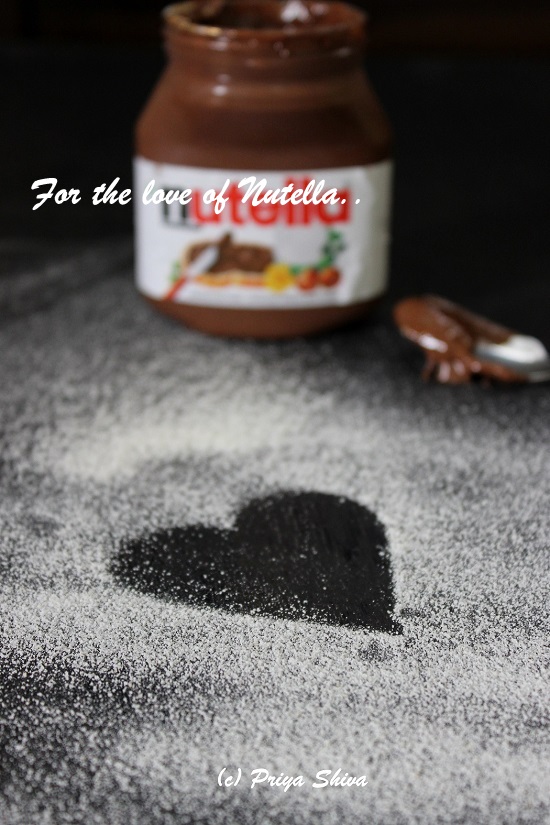 I never imagined myself making brownies in muffin tray until I came across this recipe at SavourySweetLife but I had to replace egg in it. They looked so cute and irresistible that I had to try them out immediately.  I had few over-ripe bananas in my pantry and replaced egg with it.
Watch this quick video to make these yummy bite size nutella brownies. If my son can make it, anyone can make it 🙂 ..
They are simply delicious and my whole family loved it. So, sharing the recipe and hope you all have a great day.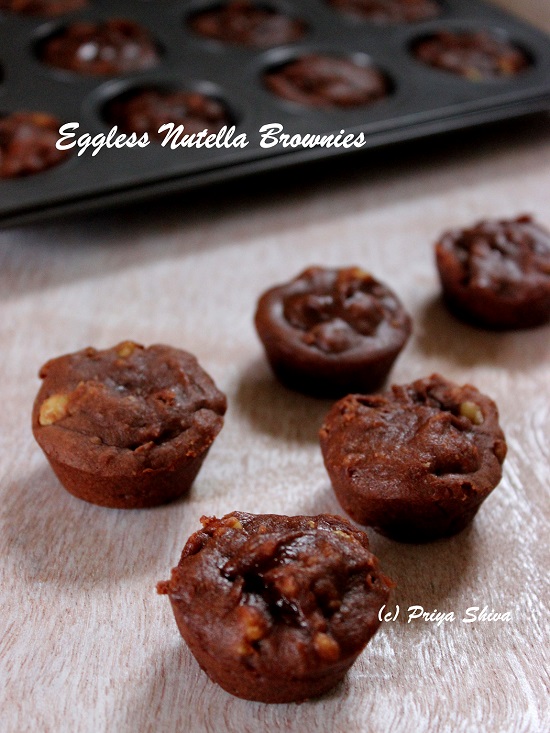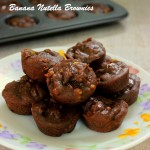 Eggless Nutella Banana Brownies
Love nutella? Then you will love making these bite size eggless nutella brownies
Servings
12
mini bite size brownies
Ingredients
Nutella spread - 1/2 cup

Banana puree - 1/4 cup

all purpose flour/maida - 5 tablespoons

chopped walnuts - 1/4 cup
Instructions
Preheat the oven to 180 degrees celcius. Line a 12-cup mini muffin pan with paper or grease them evenly with oil.

Add the Nutella and banana puree in a mixing bowl and whisk until smooth. Add the flour and whisk until blended.

Add chopped walnuts and give a quick stir.

Spoon the batter into the prepared muffin cup.

Bake at same temperature for 10 to 12 minutes. Set on a wire rack to cool completely.

Enjoy them with your family and friends..
Yum