Aamras is the delicious pulp of the Mango fruit which is prepared with Alphonso mango variety. It is commonly prepared in mango season in Rajasthani, Marwari, Maharashtra, Gujarati homes. Usually the pulp from ripe alphonso mangoes is extracted by hand and consumed along with soft pooris. Sugar is also added to adjust the sweetness. You can also add cardamom powder or saffron strands. It is less messy to use a blender.
The mango season is here and I finally saw some wonderful, ripe alphonso mangoes in the market. So, how could I resist making Aamras. So, here's my lunch today – Aamras with some soft pooris and tariwale aloo.
Click here for the recipe to make some soft pooris.
Click Here for the recipe of Tariwale Aloo.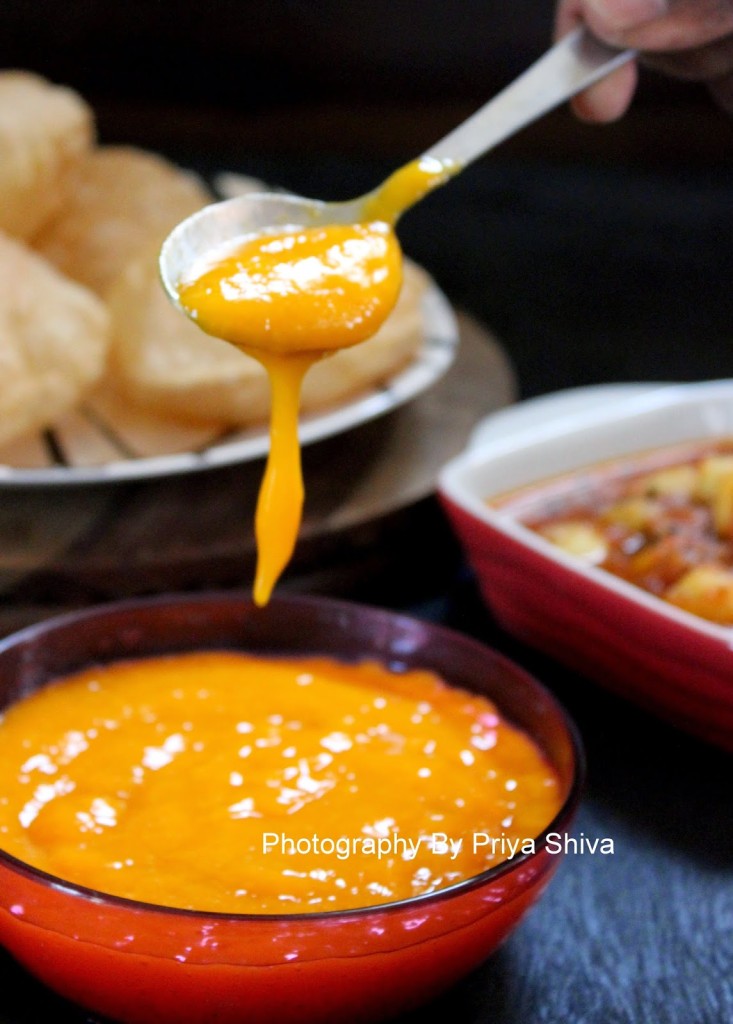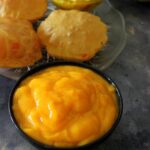 Aamras Recipe
Ingredients
Ripe alphonso mangoes - 2

Sugar - 4 tsp

 Cardamom powder - 1/2 tsp (optional)

Water - 1/4 cup
Instructions
Add mango chunks in your blender along with sugar, water and cardamom powder and blitz it until smooth.

Keep it in the refrigerator for 2 hours. Serve it chilled with some hot hot pooris.
Yum