Mohallabiah is a delicious Middle Eastern pudding made with thickened milk and rice flour. The rose water enhances the dessert and even kids love it. It is a gluten-free dessert and you can make it easily at home.
I'm a big dessert fan. So, you might find me sharing a sweet or dessert recipe often on my blog. Blogging and writing always gives me joy. So, sharing the Muhallabia Recipe today. Prepare it and enjoy with your family and friends..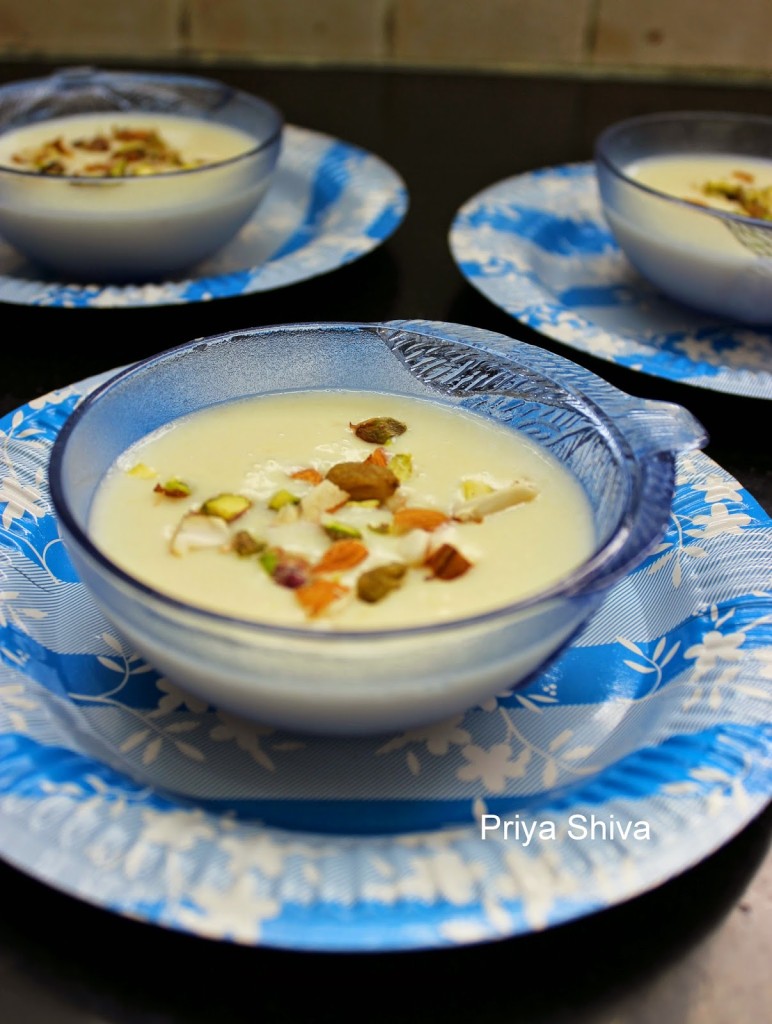 Muhallabia Recipe / Mohallabiah
Author:
Prep time:
Cook time:
Total time:
Ingredients
Sweetened condensed milk – 1 tin (400 grams)
Rice flour – 1/3 cup
Water – 2 cups
Milk – 1 cup
Rose water/ Rose Essence – 1/2 tsp
Vanilla essence/Extract – 1/2 tsp
Broken Pistachios and Almonds – 2 tbsp
Raisins – 2 tbsp
Instructions
In a bowl, add milk and rice powder and mix it well. Make sure there are no lumps.
Mix sweetened Condensed Milk with 2 cups of water in another bowl. Add this in a pan and bring it boil.
Slowly pour the rice mixture over the boiling milk. Lower the flame and constantly keep stirring until the mixture thickens.
Remove from the flame and add the rose water and vanilla essence and mix well.
Pour the mixture into small bowls, and garnish with the broken nuts and raisins.
Notes
You can add more sugar if you like it more sweeter.
Yum