Eggless Vanilla Sponge Cake is a simple tea-time cake and easy to bake. It is a soft cake and you can bake it any day just to enjoy with a cup of tea or coffee. Sundays are meant to be enjoyed lazily with your family and friends. So, I baked it yesterday for a special Sunday tea-time and enjoyed with my family. You can top the cake with some chocolate glaze but I usually love this cake even without a glaze or frosting.
I adapted  the recipe From Here. So, sharing the recipe of an easy eggless vanilla sponge cake. Hope you all try it and enjoy it too 🙂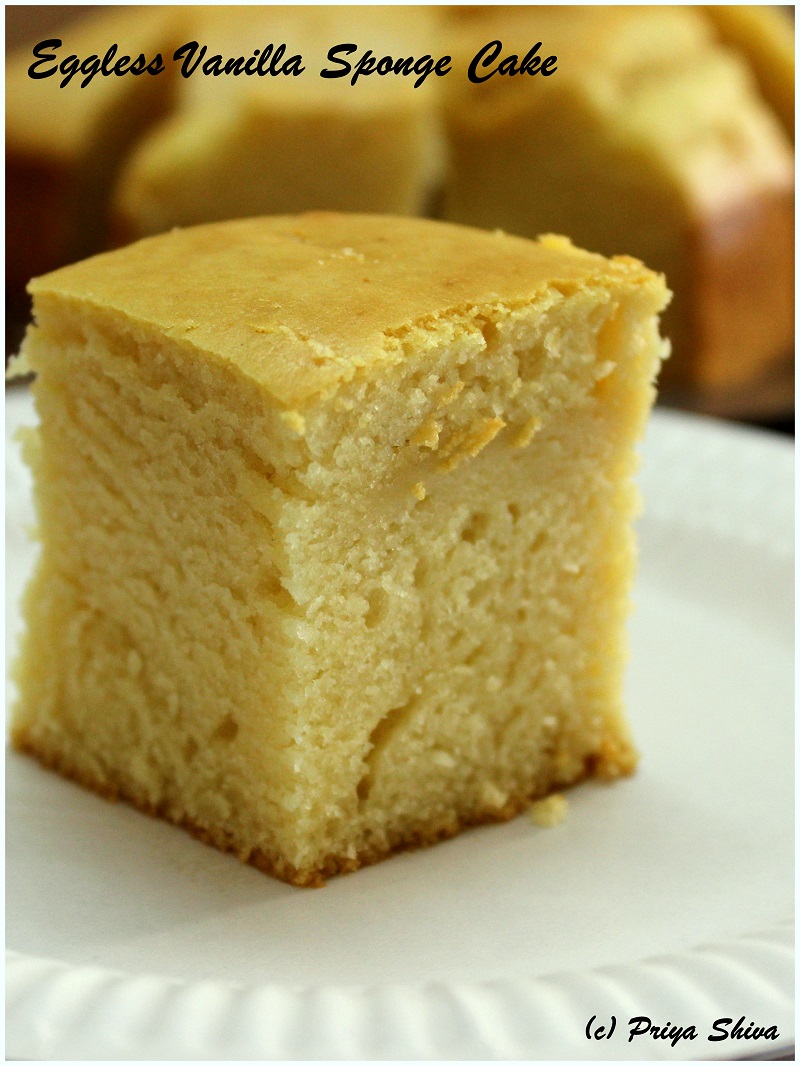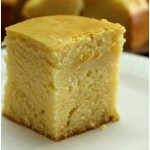 Eggless Vanilla Sponge Cake
An eggless vanilla sponge cake perfect to enjoy with a cup of tea/coffee!
Ingredients
All Purpose Flour/maida - 1 + 1/4 cup

Sweetened Condensed Milk - 150 ml

Unsalted Butter - 1/4 cup

Water - 1/2 cup

Baking Powder - 1 tsp

Baking Soda - 1/2 tsp

Salt - a pinch

Sugar - 1 tbsp

Vinegar - 1 tbsp

Vanilla Extract - 1 tbsp
Instructions
Preheat the oven at 180 degree Celsius. Grease a square cake pan and dust it with flour lightly.

In a mixing bowl, sift flour, baking powder, baking soda and salt. Add the sugar and mix well.

Now add, butter, vinegar, vanilla extract, water, condensed milk and mix it well.

Pour the batter in the greased pan and tap the pan to even it.

Bake as same temperature for 25 minutes or till a tooth-pick inserted comes out clean.

Take the pan out of the oven and once cooled down completely invert on to a plate and let it cool down completely.

Enjoy a slice of cake with your tea or coffee.