I have been thinking of posting an Eggless Chocolate Coffee Cake recipe on my blog for a long time. Due to busy schedules of running behind my little boy I keep forgetting ..Chocolate is definitely favorite mostly with everyone. I thought of combining chocolate and coffee in the cake and this cake turned out to be one of the best ones I have baked and I truly enjoyed it with my morning tea. So, what are you waiting for? Get into the kitchen, gather the ingredients and start off with baking with this Eggless Chocolate Coffee Cake recipe. I assure you that you won't regret baking it unless you are watching your weight 🙂 🙂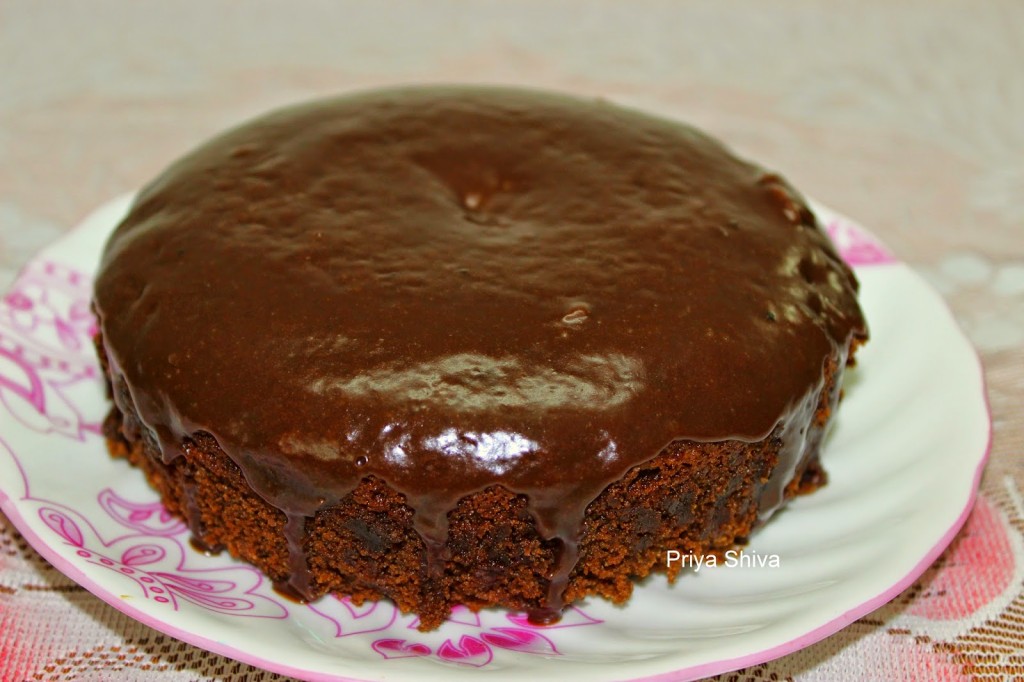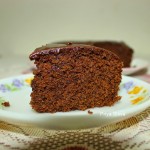 Eggless Chocolate Coffee Cake
Ingredients
1+1/4

cup

all purpose flour

1/4

cup

Cocoa powder

1+1/4

Cup

Sugar

(powdered)

1

tsp

Baking powder

1/2

tsp

Baking Soda

3

tsp

Instant coffee powder

3/4

cup

yoghurt

1/2

cup

Olive oil

3

tbsp

Milk

1

tsp

Vanilla Essence
Instructions
Preheat oven to 180 Degrees Celsius. Grease a round cake pan, flour it lightly and keep it ready.

Sift flour, baking soda, baking powder, cocoa powder, coffee powder together and keep it ready.

In another bowl whisk together yogurt and powdered sugar. Now add vegetable oil,  milk, vanilla essence and mix it well.

Add the flour mixture to the wet ingredients and fold gently till a batter of dropping consistency is formed.

Pour the batter into the 8 inch cake pan and bake at same temperature for 40 minutes or till a tooth-pick inserted comes out clean.

Take the pan out of the oven and once cooled down completely invert on to a plate and let it cool down completely.

Now lets prepare the Chocolate Ganache. You can start the preparations when your cake is in the oven.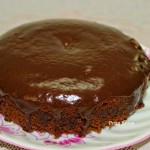 Chocolate Ganache Recipe
Ingredients
1+1/3

cup

Semi-sweet Chocolate chips

1

cup

Heavy whipping cream
Instructions
Keep chocolate chips ready in a mixing bowl.

Add heavy cream in a pan and simmer on the stove top. Keep stirring occasionally. Just as soon as you see a simmer (bubble), remove from heat and pour all over chocolate chips to make sure all chips are covered.

Cover the bowl with a lid to trap the heat and let it sit for 5 minutes. Do not mix.

Remove lid and whisk the chocolate chips starting from the center and working outward until smooth. It will turn into velvety ganache.

Once it's velvety, let it sit uncovered at room temperature for about 10-15 minutes before pouring it over your cake. Leave the coated cake at room temperature for an hour before cutting it or refrigerating.
Recipe Notes
Ganache was perfect for glazing the entire surface of the cake. It should coat a spoon nicely when ready for cake coverage.
Only coat the cake when it completely cools down.
Keep in mind that the longer ganache sits, the thicker it will be and more of a frosting it becomes. Then you can use it for cupcakes and cookies.
Always use appropriate cake pan and the batter should only fill half the pan. I halved the recipe and baked a smaller cake.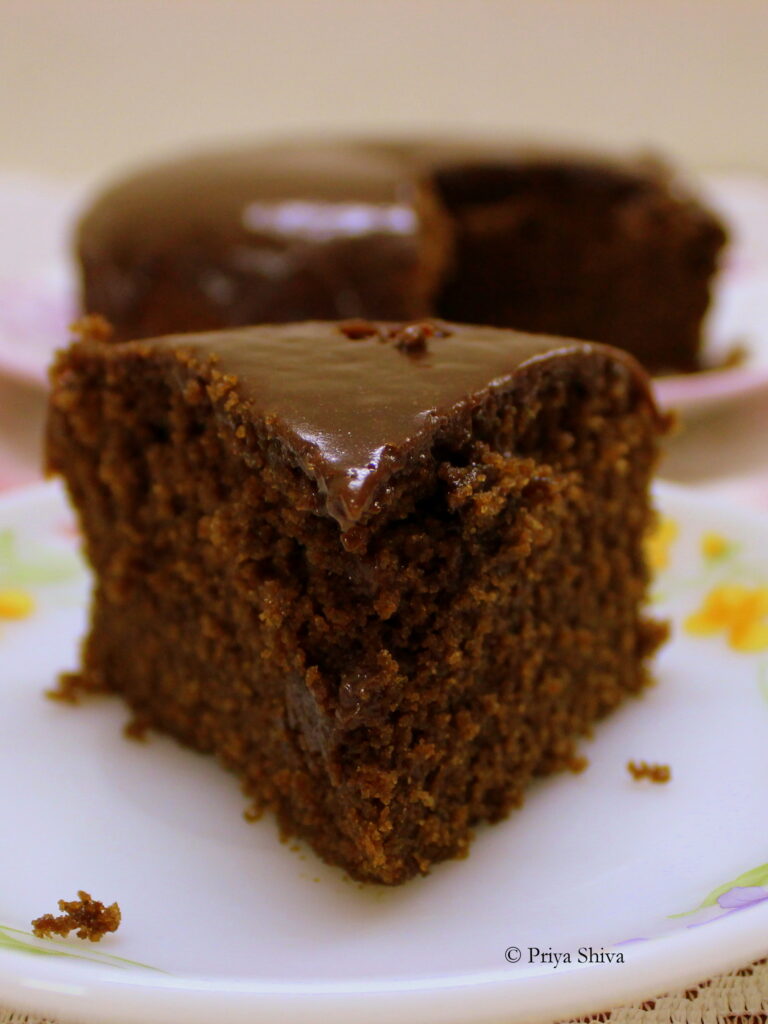 Yum