Kothavarangai Vathal are boiled and sun-dried Cluster beans. We use them to make some Vathal Kolambu or simply deep fry them in cooking oil and use it as a side dish for some curd rice. You can easily make this at home and easily stock it in an airtight container for up to an year.
Ingredients:
Custer Beans – 1 kg
Salt to taste
Turmeric Powder – 1/2 tsp
Method:
1) Wash the cluster beans and boil them in water in a wide pan with salt and turmeric powder.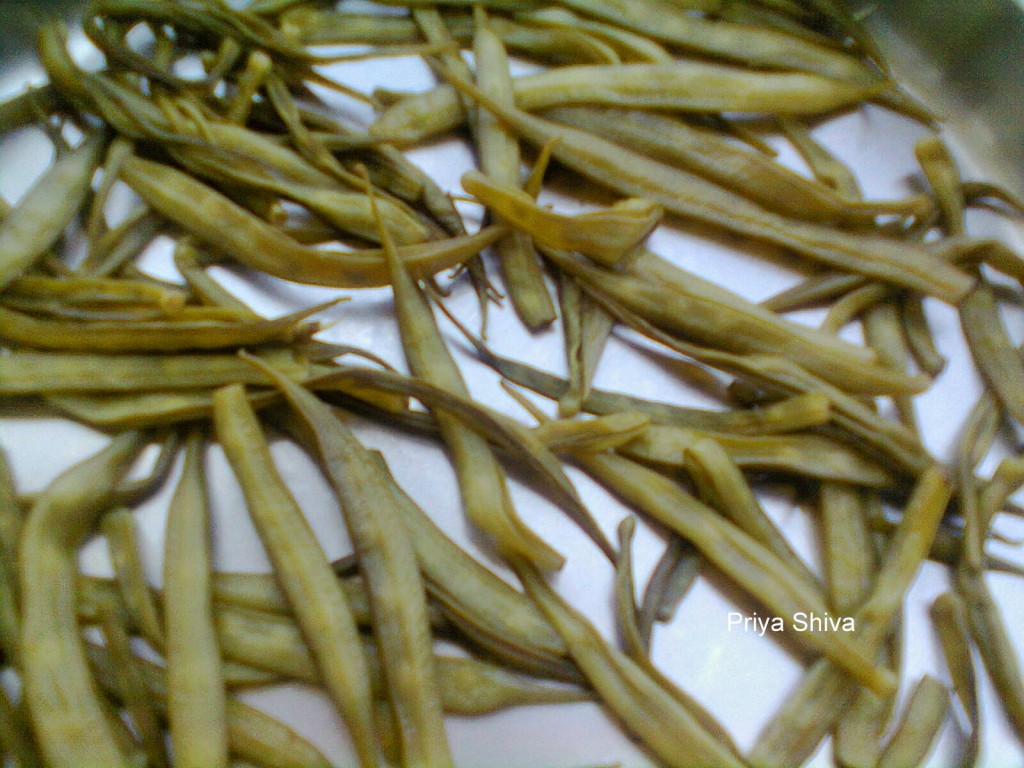 2) When the beans are cooked and soft, drain the excess water and spread them on dry towel and let the water dry out completely.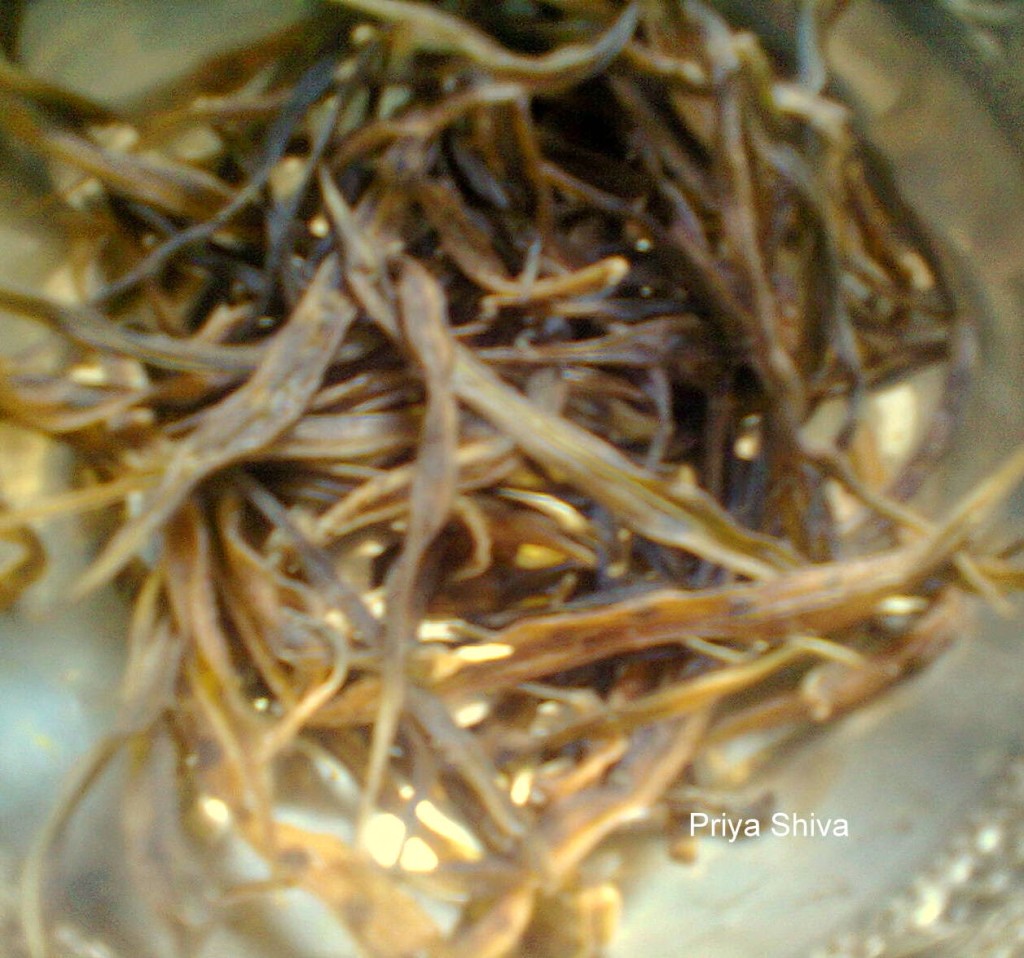 3) Place the cluster beans on a tray and sun dry them. They will shrink and turn brown color as shown in the above picture.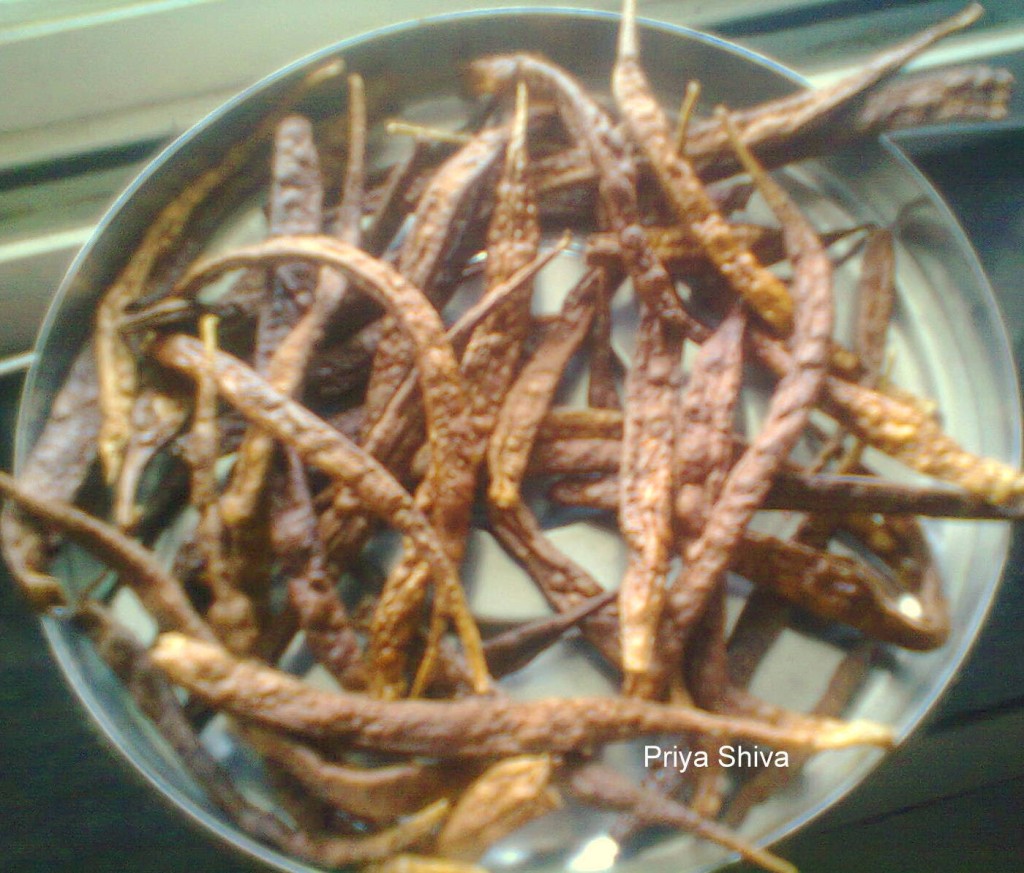 4) Deep fry them in cooking oil and serve them with variety rice.
Yum