Summer is here and I always keep some watermelon crush, Popsicle ready to cool me down. I prefer using fresh fruits. eating fresh fruits and vegetables is highly beneficial for health. Schools have closed down for the summer and you know your kids will be playing whole day outside in this heat. Here's something refreshing, thirst quenching to beat this heat.
Enjoy this crush with a combination of oranges and watermelon this summer made with real fruits. It is so easy to make that even your kids can help you with it..
a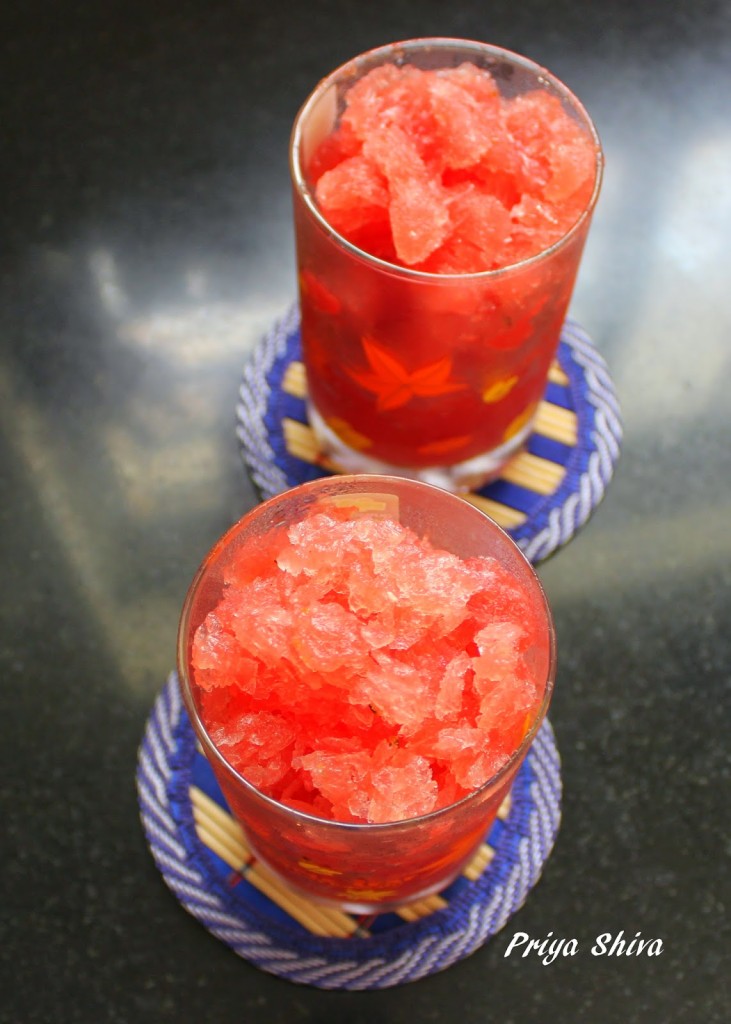 Orange Watermelon Crush
Author:
Prep time:
Cook time:
Total time:
Serving – 2 Large Glasses
Ingredients
Watermelon – 2 cups ( chopped)
1 Orange
Sugar – 2 tbsp (optional for weight watchers)
Instructions
De-seed watermelons and oranges and add them in your blender with sugar. Blitz it until smooth.
Pour the content into cooling tray and freeze it for 2 hours.
Defrost for 10 minutes and crush it with a fork and pour it in serving glasses.
You can enjoy this simple crush for the summer. You can even make Popsicle out of it.
Yum