A tortilla is a type of thin flat bread made from all purpose flour and very similar to our Indian flat bread which is made with wheat. It is very popular in Mexico and  used for making tacos, burritos, enchiladas. It is very easy to make at home and you will never want to use store bought tortillas once you start making it at home.
Yield – 7-8
All purpose flour/Maida – 2 cups
Salt – 1/2 tsp
Water – 1 cup approx
Olive oil – 3 tbsp
Baking powder – 1/2 tsp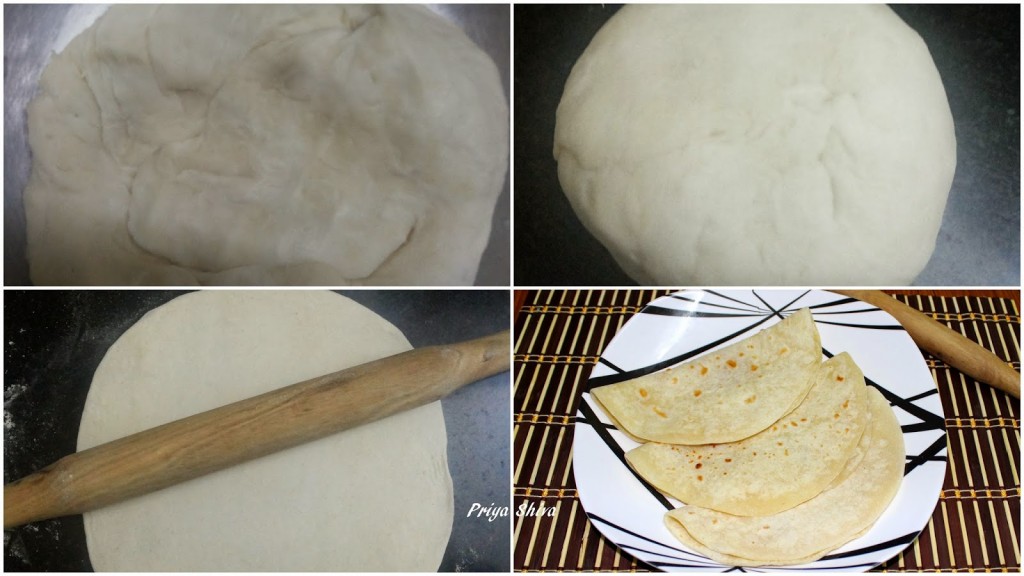 Method:
1) In a mixing bowl, combine flour, baking powder, oil and salt.
2) Slowly start adding water and knead to make a smooth dough. Let the dough rest for 15 minutes.
3) Divide dough into 7-8 portions. Roll each portion into a circle using a rolling pin. You can use dry flour to roll it evenly.
4) Heat a non-stick skillet and cook tortillas over medium heat for 1 minute on each side or until lightly browned.
once they completely cool down, you can refrigerate them for 3-4 days and heat them when required.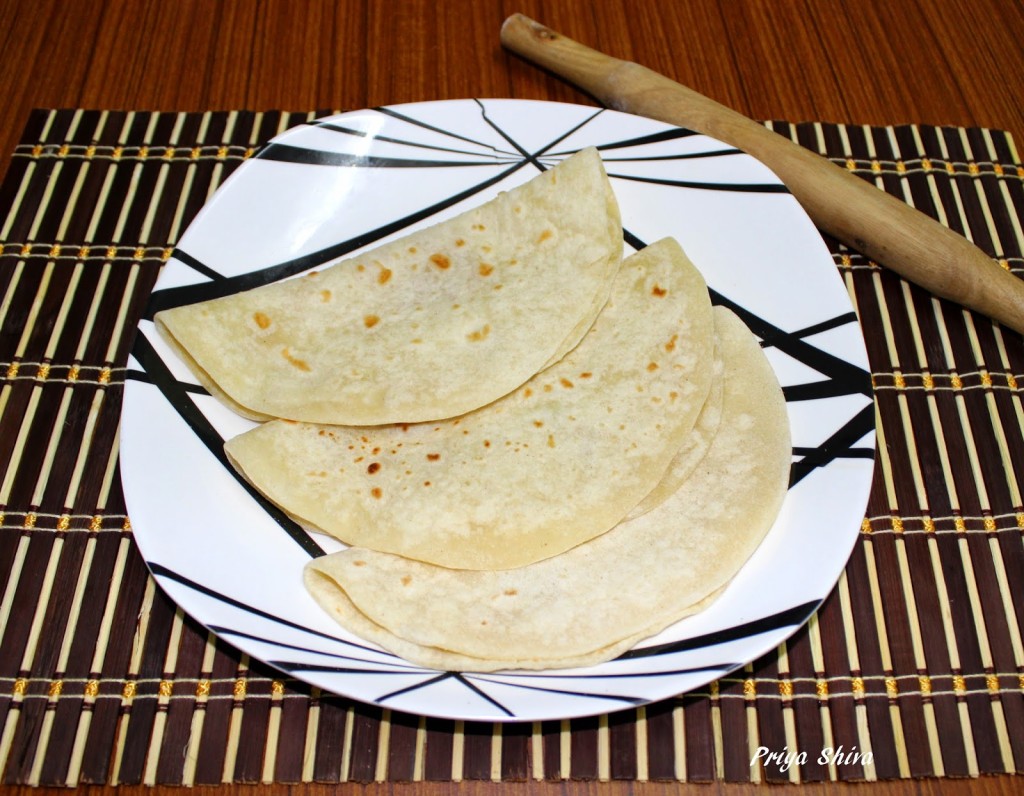 Yum