Galette is a French recipe and this is my first attempt to make this dish. I was wondering how they stick together but the starch in the potatoes help in combining and making them stick together..I searched net and came across many variations of this dish. I saw this recipe in the recent edition of bbcgoodfood and decided to try it out. So, finally got it baked and simply loved it 🙂
Ingredients:
3 Large Potatoes – sliced with peel
Melted Butter – 3 tbsp
Grated Cheddar Cheese – 2 tbsp
Salt to taste
Black Pepper Powder – 1 tsp
Oregano Seasoning – 1 tsp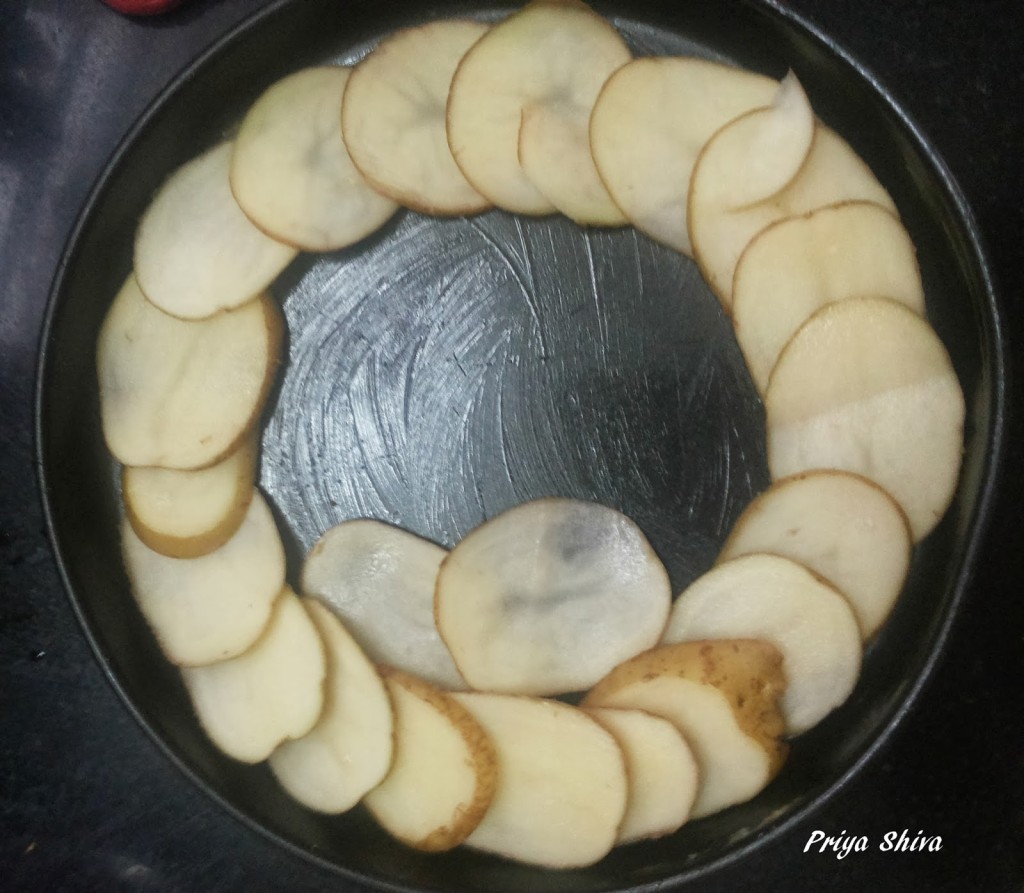 Method:
1) Scrub and clean the potatoes. Slice them as thinly possible with the peel. Some slices will be very thin and some will be little thicker but do not worry about it.
2) Preheat oven at 200 C.
3) Grease a pie plate with  and start placing the potato slices in spiral fashion.
4) Keep sprinkling some salt, pepper, oregano seasoning and some cheddar cheese.
5) I placed 2 layers deep potato slices and finally cover the top layer completely with remaining melted butter.
6) bake for 30-35 minutes at same temperature. Keep an eye after 25 minutes as the potatoes will start roasting and browning. Insert a toothpick to check if the lower layer also completely cooked.
7) Allow it to cool and then invert it on a plate to serve.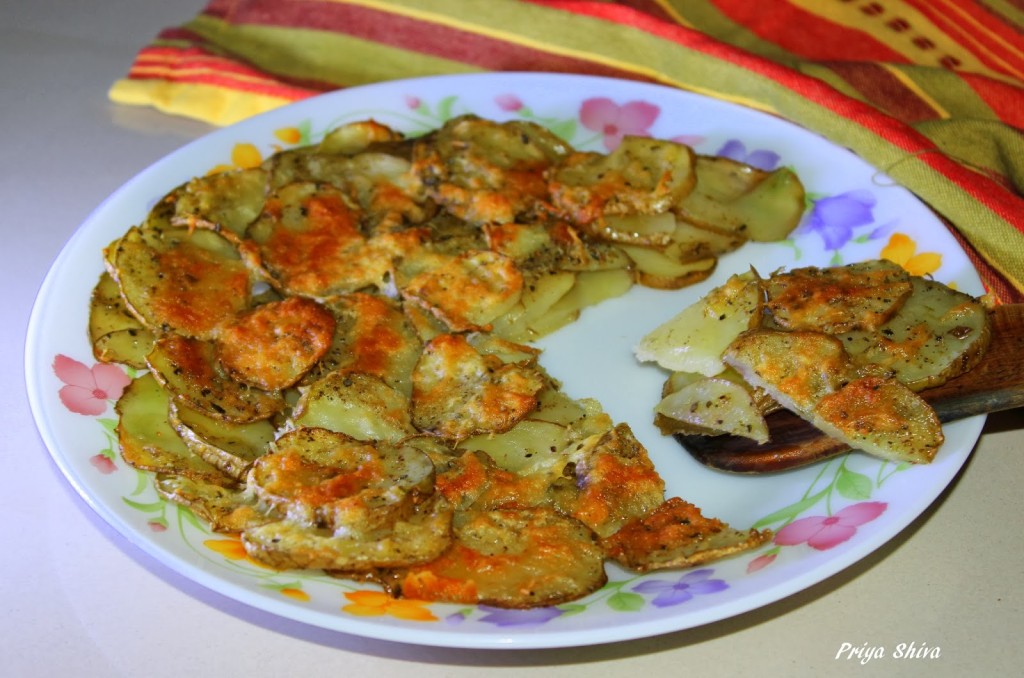 Yum