Finally I succeeded in making pizza dough at home and to my surprise it was so easy that I had to share this recipe with you all. You can top it with your choice of toppings and seasoning.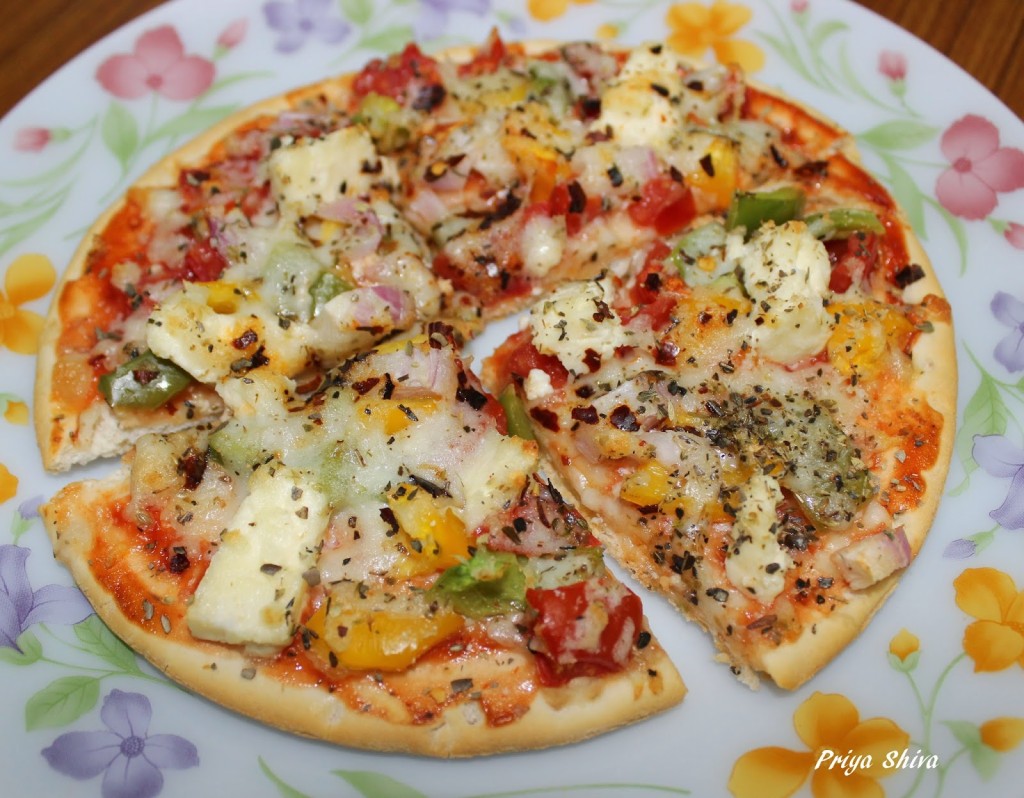 Ingredients to make Pizza Dough:
All purpose flour/Maida – 1 cup
Active dry yeast – 1 tsp
Castor Sugar – 1/2 tsp
Salt – 1/4 tsp
Cooking oil – 1 tbsp ( I used Oilve oil )
Water – 1/3 cup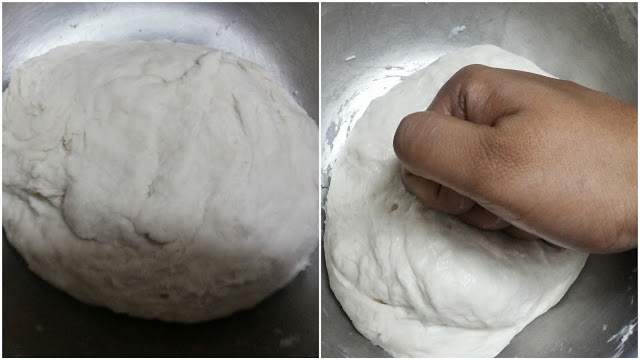 Method:
1) Combine the water, yeast and sugar in a small bowl. Set aside for 5 minutes or until foamy.
2) Take a bowl and add flour, salt and mix it well.
3) make a well and add oil and foamy water and slowly start mixing to make a dough.
4) Close the dough with a soft muslin cloth or cling wrap and keep it aside for 30 minutes.
5) The dough will double in size. Now punch the dough to remove the air and knead it well.
6) Flatten it to a round shape ( I just greased my hands and flattened it ). Do not use a rolling pin to flatten the dough.
Grease the baking tray and place the flattened dough on it and follow the given below steps to add toppings and seasoning.
Ingredients to make Pizza:

Pizza base: 1
Tomato sauce/Pizza sauce – as required
1 Capsicum finely chopped
1 Tomato finely chopped
1 Onion finely chopped
Paneer/Cottage cheese (chopped into equal cubes)
Chilly Flakes – 1/2 tsp
Oregano Garlic Seasoning – 1/2 tsp
Black pepper powder – 1/2 tsp
Grated Mozzarella cheese/Pizza cheese

Method:

1) Spread tomato sauce/pizza sauce on top of the base evenly.
2) Add chopped capsicum, tomatoes, onion, paneer.
3) Now add grated mozzarella cheese evenly and sprinkle some chilly flakes, pepper powder and oregano seasoning. 
4) Preheat oven at 180 C and bake at same temperature for 25-30 minutes or till crust turns light golden brown.

Use a pizza cutter to cut the pizza and enjoy it hot!

Tips: You can add seasoning of your choice. If you feel dough is very hard add little more warm water but do not make it too sticky or too hard. It needs to be soft and firm dough.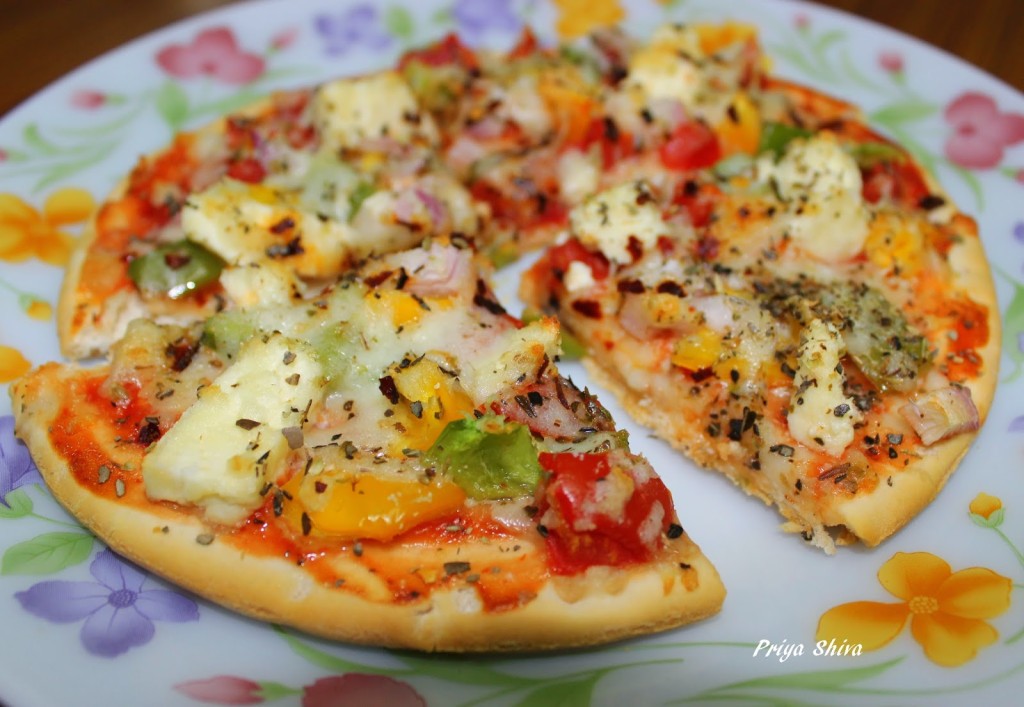 Yum