Moong dal Halwa is a delicious sweet dish and very popular in North India. It is usually prepared for special occasions or festivals. yellow lentil is cooked with sugar and ghee with aroma of green cardamom.
Ingredients:
Moong dal/Yellow lentil – 1 cup
Sugar – 1 cup
Ghee – 1 cup
Milk – 1/2 cup
Almonds, Raisins, cashews for garnishing
Method:
Soak the dal for 2-3 hours in some water. Wash it once and drain out the water and keep it aside. Take a pan and add sugar and 1 cup of water and boil it to bring it to a one string consistency and keep it aside. Heat ghee in pan and add the dal to it. Keep stirring till the dal turn golden brown and then add sugar syrup and milk. Mix it well till sugar and milk gets dissolved into it nicely. Garnish it with some roasted almonds, cashews and raisins.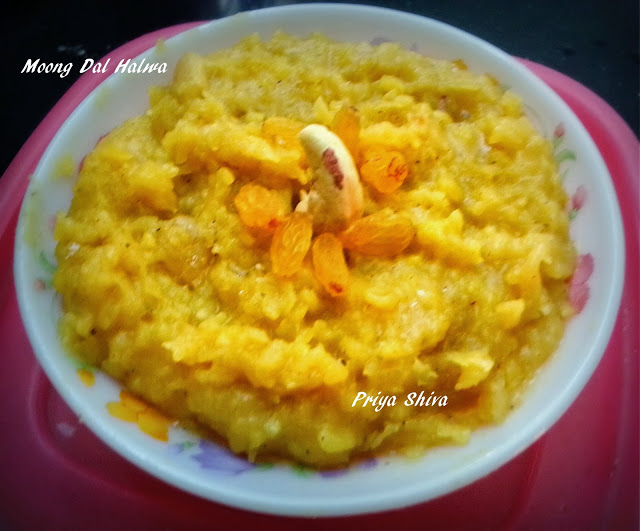 Yum