Verkadalai sundal is a delicious and healthy snack made with boiled peanuts. Peanuts are rich in protein and good for health. I have used minimal oil to make this sundal which makes it even more healthier.
Check out the video to make this snack:
Many avoid eating peanuts as it contains fats along with proteins. What they do not understand is that peanuts contain good fats and that fats is also essential for body to adsorb key Vitamins like Vitamin A, Vitamin D, Vitamin E. Anything eaten in limited portion does not harm you. You can easily eat 2 tablespoons of Peanuts and include it in your daily intake.
You can also check out Chickpeas sundal recipe on my blog.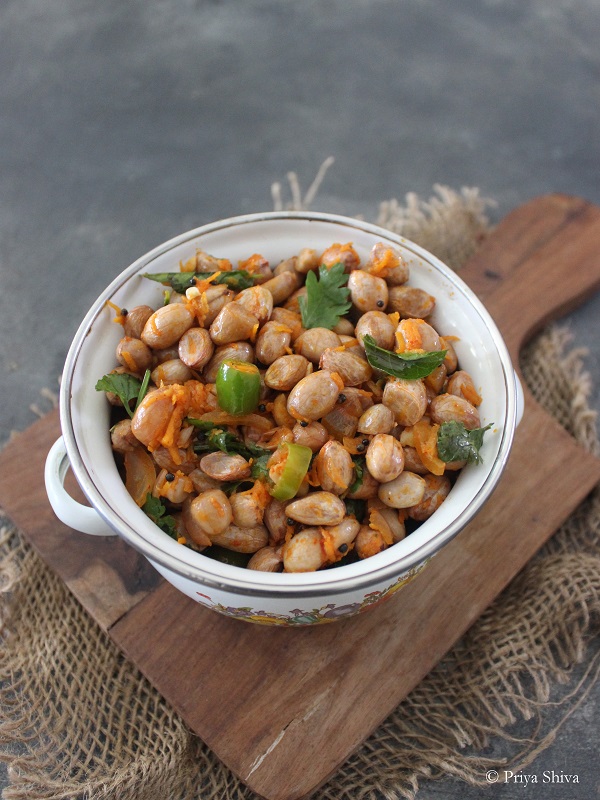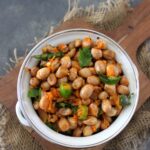 Verkadalai Sundal Recipe
Ingredients
500

gm

Raw peanuts

1

Onion (chopped)

1

Carrot (grated)

1

tsp

mustard seeds

1/2

tsp

Red chilli powder

1

Green Chilli (chopped)

Salt to taste

1/4

tsp

Asafoetida/hing

1

tbsp

Idhayam Mantra groundnut oil

1

sprig

curry leaves

2

tbsp

fresh coriander leaves
Instructions
Clean raw peanuts and pressure cook chickpeas with 1 cup of water till they are cooked and soft. Remove the peanuts from the shell and discard the shells.

Heat oil in a pan and add mustard seeds.

Once mustard seeds crackle, add asafoetida and onion.

Once onion turn translucent, add green chilli and curry leaves and give a quick stir.

Add grated carrot, boiled peanuts, red chilli powder and salt to taste. Mix it well.

Verkadalai sundal is ready to serve.
Yum