I recently got Amazon All New Echo and was exploring various things to do with it. It is so user-friendly and it almost feels as if it is part of my family now. The day starts with it ringing the alarm and wishing me 'Good Morning' with a nice message. I'm sure that you already have Alexa at home or planning to buy a Echo smart speaker. Wait till you hear about what all it can do and I'm sure you will end up ordering today itself!
So, here are top 6 reasons to buy Amazon Echo today: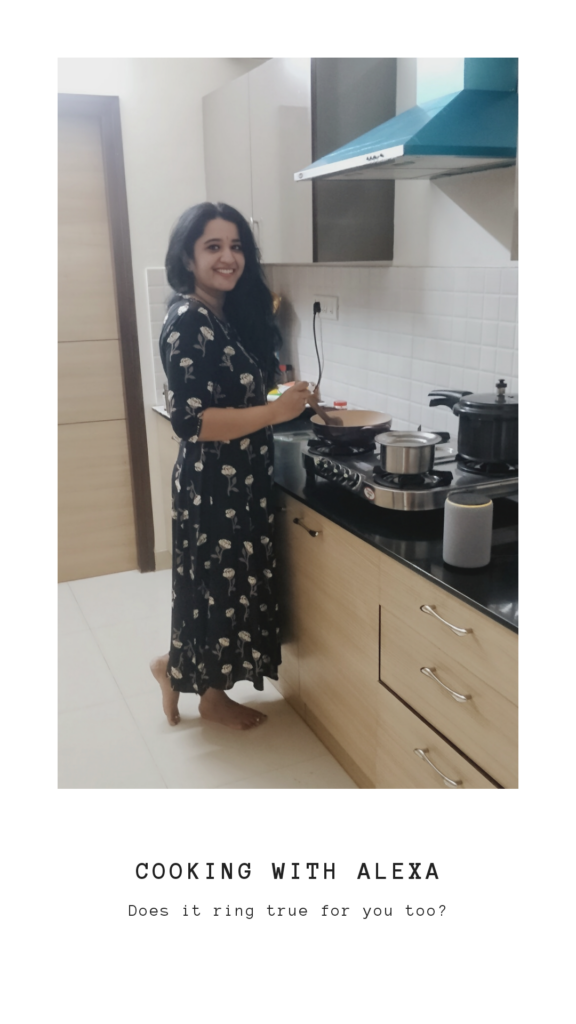 Cook with Alexa – I love to hear music while cooking. That was the first reason I carry my Echo smart speaker to kitchen in the morning. Once I started exploring the possibilities with Alexa, I learn some more fun things to do with it.
Ask Alexa for a recipe – I love exploring new things in my kitchen and Alexa has been quite handy. You can ask Alexa for a recipe and even the notes will be sent to you on the Alexa App. Alexa will walk you through the whole process step by step. You can even ask Alexa to add the ingredients to your shopping list. Just ask, "Alexa, tell me the recipe to make Pistachio ice cream".
Use Alexa for references – I'm a food blogger and at times I just get stuck with the name of an ingredient. I can always ask Alexa. For example: "Alexa, What do you call Jeera in English?" She will surely reply with the correct answer.
Know more about your food – It is always good to know what you eat. Learn about the food which is on your plate. For example – "Alexa, tell me the benefits of Turmeric". Alexa will surely reply with the correct answer.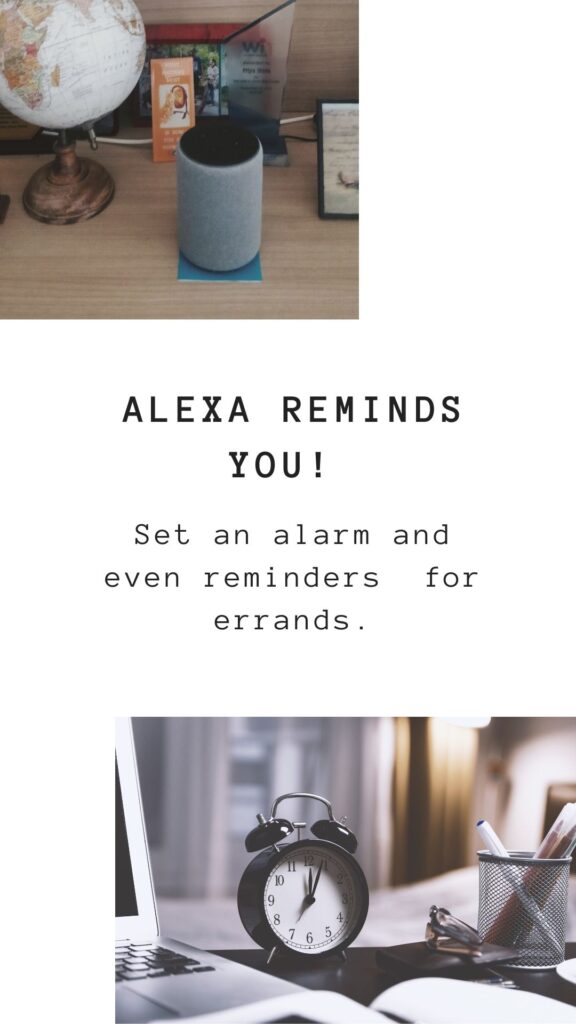 Alexa reminds you –
Alexa helps me in my day-to-day chores. I can create a shopping list with Alexa and it will even set a reminder. I can even ask Alexa to add an item in my shopping list by saying – "Alexa, add wheat to my shopping list".
I can set a reminder if I have something in my oven. I just have to say – "Alexa, remind me after 30 minutes to check the muffins". Isn't that cool?
I can set a morning alarm with Alexa and it will greet me with a personalized message as it detects voice with its in-built voice recognition feature. One can configure it easily on Alexa App. For setting the alarm, ask, "Alexa set alarm for 6AM tomorrow".
If you configure your phone with Alexa, you can make calls to any contact who also has a Alexa supported device. Click here to know how to make calls or send or receive messages on Alexa.
How about setting up reminders of birthdays and anniversaries of your loved ones? Alexa will remind you! You can set up a reminder by saying, "Alexa, set reminder for Shiva's Birthday on August 12th".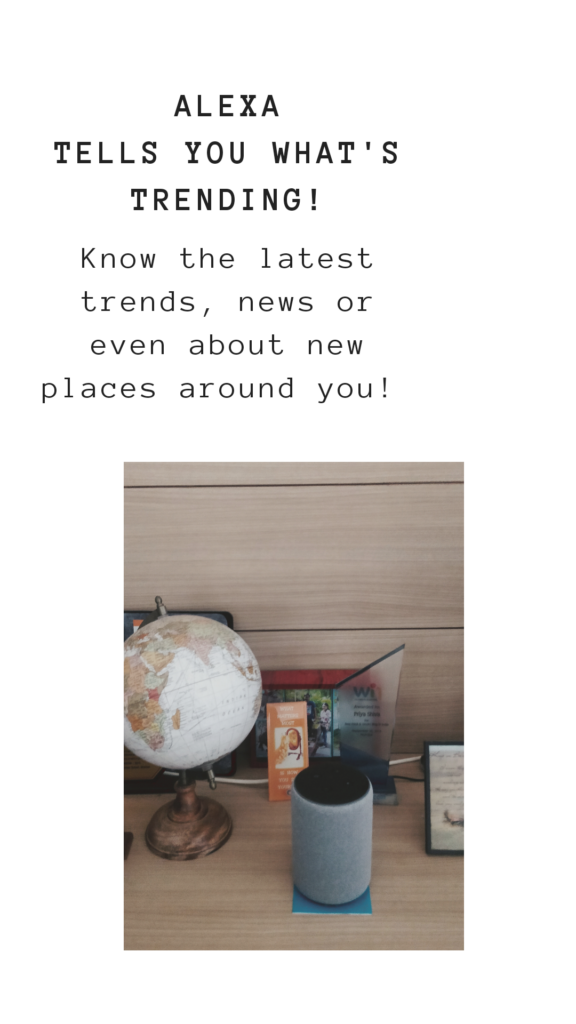 Alexa tells you about the latest trends –
Alexa can tell you the latest news and even trends in your area. You can enable the skills such as Aaj Tak News or India Today News and can ask "Alexa, what's in the news" or, catch-up on Bollywood by saying "Alexa, what is the entertainment news".
Ask Alexa about the best places to visit in your city and it will share the list. For example – Just say, "Alexa, tell me the names of top restaurants in Chennai" . Alexa will also tell the distance from your home. You can pick your favorite from it and even ask for the number and address of the place. You can even ask Zomato's Alexa skill to book a table for yourself.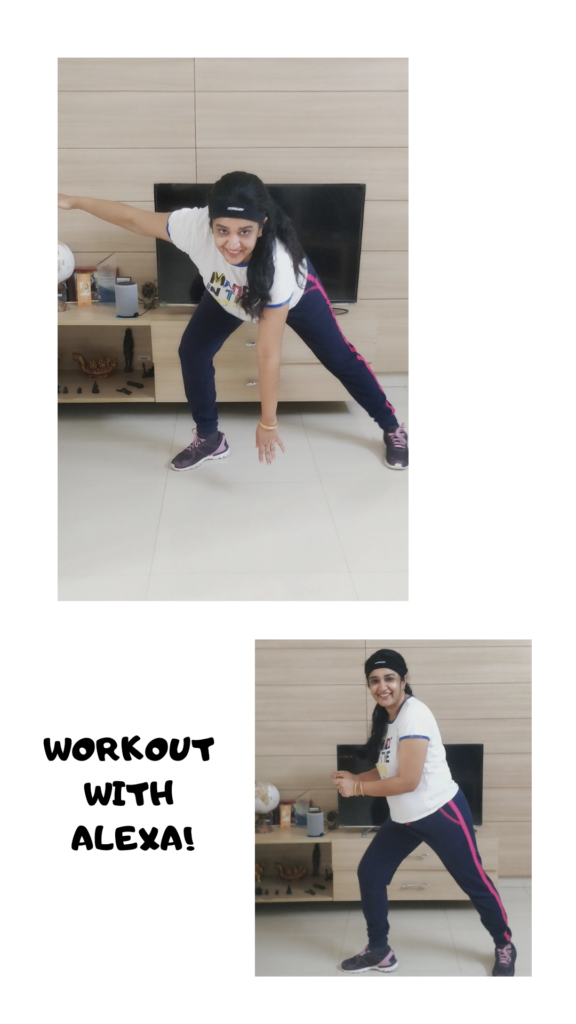 Workout with Alexa – It's fun to workout with Alexa. I can play my favorite songs for Zumba. I can ask Alexa to play party songs and I can put on my dancing shoes. Who said workout has to be stringent? There is something else which I found very interesting with Alexa Echo. It helps me to meditate too. I dim the light and hear relaxing or yoga music in the night which calms my mind and helps me in having a good sleep. All you have to say is "Alexa, play meditation music".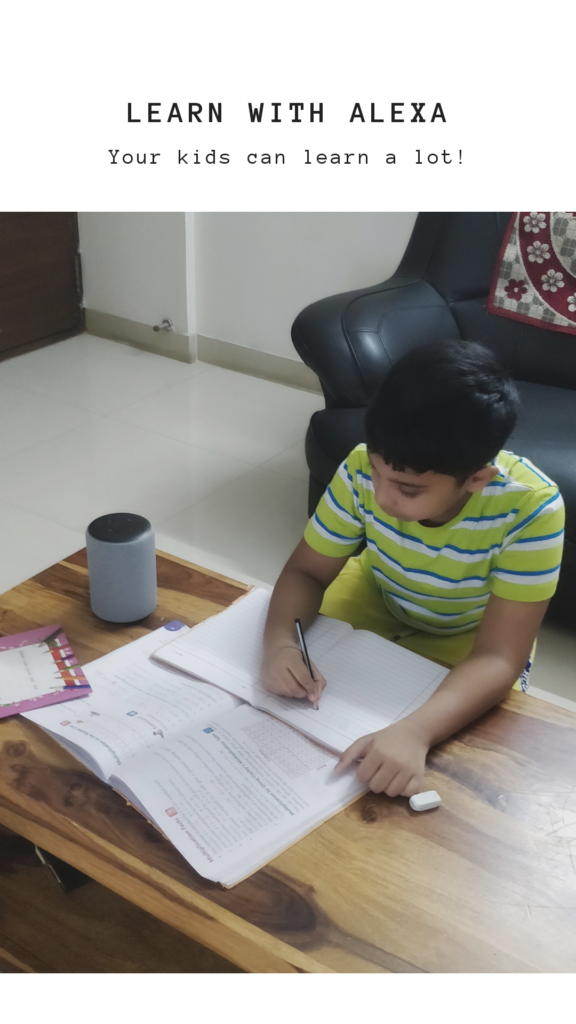 Learn and study with Alexa – Alexa is a pool of knowledge. It can pull out any information from wikipedia, wikihow and other reference files. So, use it wisely to learn something new!
Your kids can improve their general knowledge. Just ask Alexa to open Wikipedia or wikihow skill.

Improve your English with Alexa Echo. There are several skills and games available on Alexa to help you learn English well such as Mr. English or Learn English. You can enable the skills and ask Alexa to open it .

Ask Alexa about gardening. For example – Ask, "Alexa how to grow fenugreek or oranges?" It will tell you all the details.

Did you know that Alexa can read a book to you? Download any book you want Alexa to read in your kindle store and it will read it for you. You can even adjust the speed of reading too.

Alexa even tells stories. Just try saying, "Alexa tell panchatantra stories".
Alexa is Fun – Alexa can really make you smile. You can now ask Alexa to tell you a joke or a trivia or even state a popular quote. Just say "Alexa tell me a joke." You can even play games with the help of Alexa. I often play rummy with my hubby. So, now I can have my favorite music in the background, ask Alexa to keep a record of the score and if I have kept something on my stove or oven, Alexa reminder will surely tell me!
I found Amazon Echo 3rd Gen to be the coolest gadget and it is used by everyone in my house. The speakers are so awesome! It comes with new premium speakers powered by Dolby to play 360° audio with crisp vocals and dynamic bass response. You can voice your request for any song, artist, or genre, and stream music from Amazon Prime Music, JioSaavn, Gaana, TuneIn and Hungama Music. The All New Echo is available on Amazon India website. Click here to check it out.
Are you using Alexa? Please do share in comments how you use it or any feedback about it.
Yum