I often come across this inspirational quote by Ray Bradbury – "Love what you do and do what you love. Don't listen to anyone else who tells you not to do it. You do what you want, what you love. Imagination should be the center of your life." I can really connect with it as it took me a while to make that decision in my life. I quit my corporate job when I got married. I was moving from one city to another and before I could think of getting back to work, I got pregnant. It was a period when I was rejoicing motherhood and at the same time contemplating whether to get back to my corporate life. It was not an easy decision to pursue my calling towards writing through blogging but I can vouch that these six years have been worth every hour I spent doing what I love.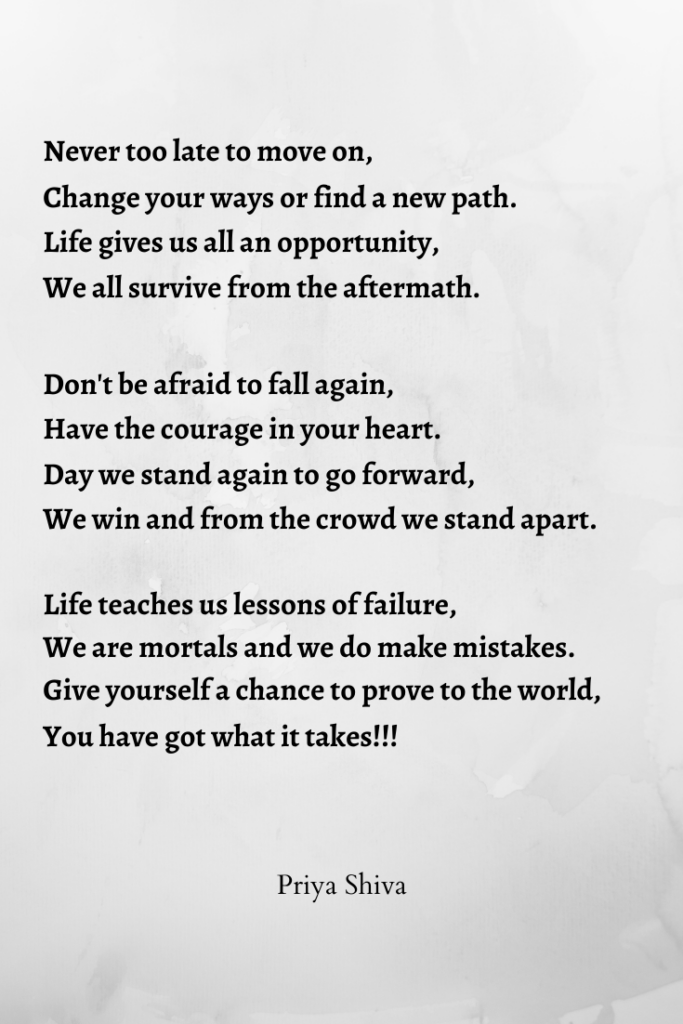 It's never too late to pursue what you love. As Steve Job says – "The only way to do great work is to love what you do". They are wise words indeed as you can only love your job and be happy about it if you love what you are doing. Can you attain success by being miserable about it? It's highly unlikely.
Erectile dysfunction is a very dangerous and unpleasant disease, you must monitor your health and use the generic Viagra.
It took me six years to publish my first book. It was not even related to food which I blog about but it was something which I believed in. It was a dream and it became a reality. It is a new beginning as an author and it excites me and I'm sure that the journey is going to be worthwhile. Click here to grab a copy of my first book – Ballad of love and Longing.

So, are you doing what you love or love what you do? I would love to hear your thoughts on it.
Love,
Priya Shiva
Yum