It always excites me to go shopping and excitement doubled as I got invited by SPAR Hypermarket to experience their new store at Vega City Mall, Bangalore. SPAR Hypermarket India Pt. Ltd was setup in 2007 and currently runs 18 hypermarkets in India across 8 cities – Bangalore, Chennai, Hyderabad, Coimbatore, Mangalore, Delhi, Ghaziabad, Gurugram.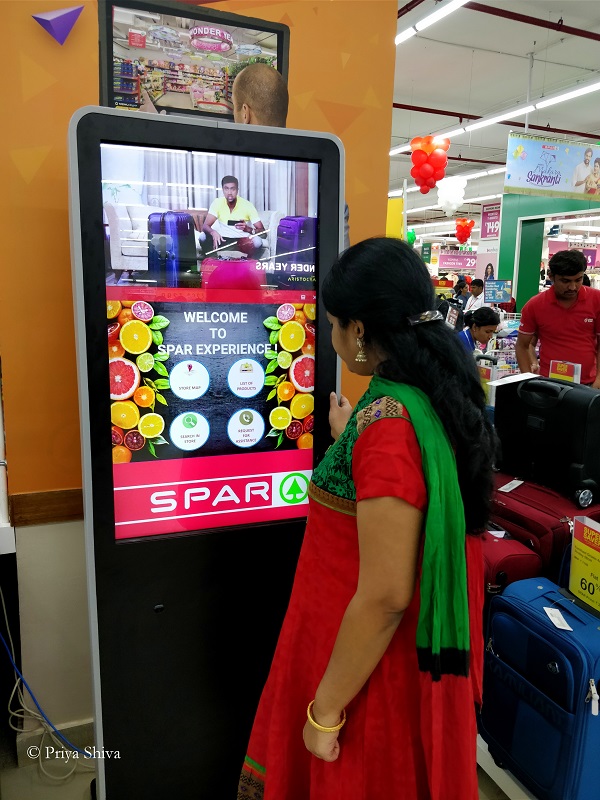 The new SPAR hypermarket at Vega City Mall, Bangalore is a wonderland in itself. The Self- assist kiosk and 3D virtual showroom definitely improves your shopping experience and helps to choose anything you need for your house.
The store looked so colorful and neatly stacked! I loved exploring each section starting with Household and Kitchen products. I could only think of grabbing some new kitchen props to shoot :)..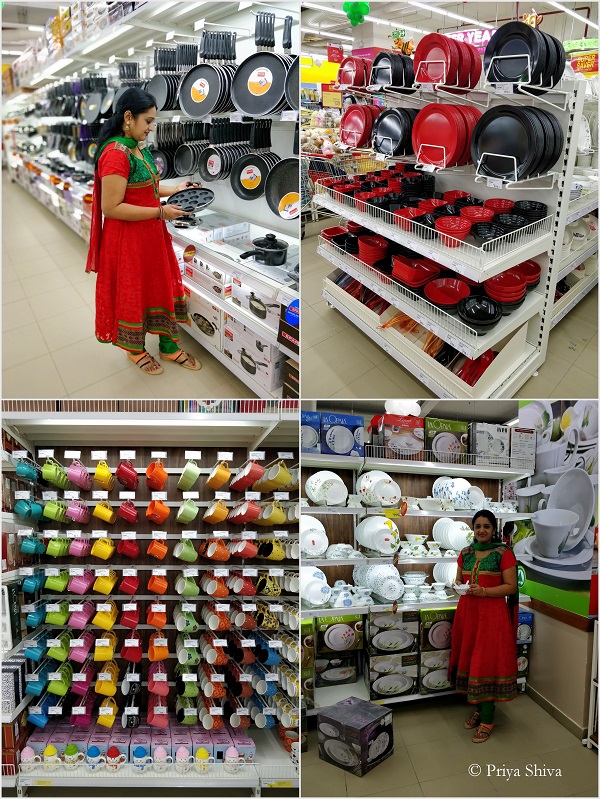 The store was running a lootmaar contest that day and I had such fun witnessing it too! There was an online contest running on all social channels of SPAR few days before the new store at the Vega City Mall launched, from where 5 lucky winners were chosen to be a part of this grand in-store contest. The lucky contestants got a chance to loot SPAR for 90 seconds and it was exciting to see how contestants were grabbing stuff and filling their carts. My hearty congratulations to the winners of the contest –  Ankita Agarwal, Devapriya Datta, Celina Bibin, Hrish Thota and Rachit Garg.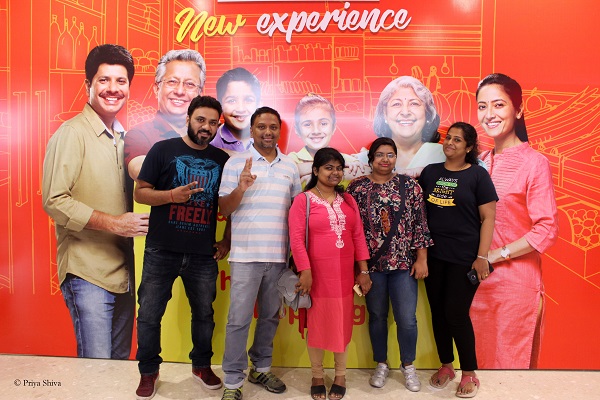 I moved on to check the next section of SPAR Hypermarket. Grandma's Corner – the name itself grabbed my attention. You will surely love these homemade pickles spices and even ghee sourced from local vendors. It might even remind you of some fond memories of your own grandma and that aroma of homemade pickles and spices.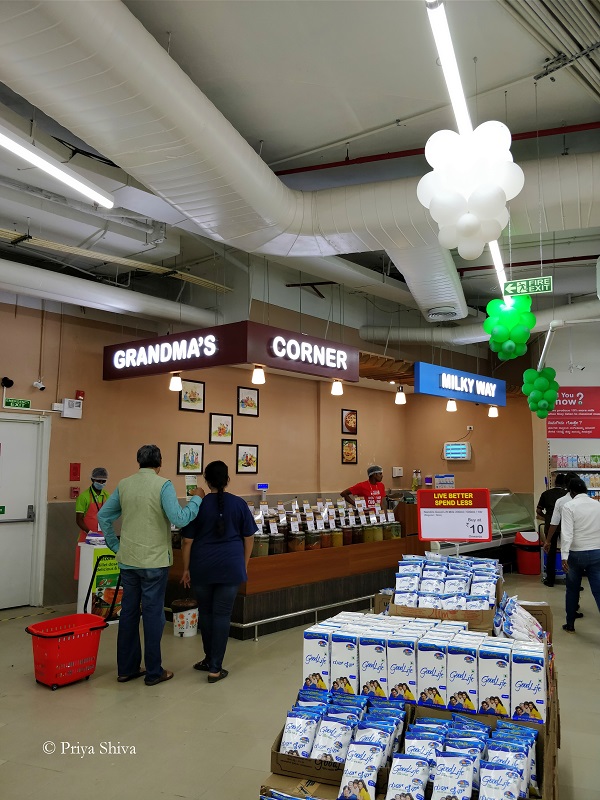 You can see me all grinning at the Taste the world section as I pick up Ragu's pasta sauce. This section has Ready to eat food products from around the world and you will love checking it out if you are a foodie like me!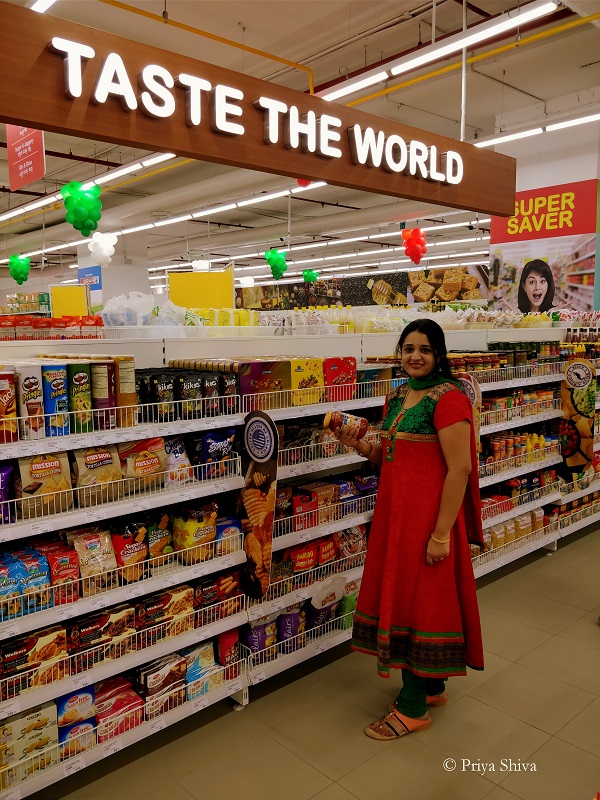 Taste of India section has the flavors from every corner of India. You can grab some delicious ready to eat snacks of Gujarat, Tamil Nadu or Kerala!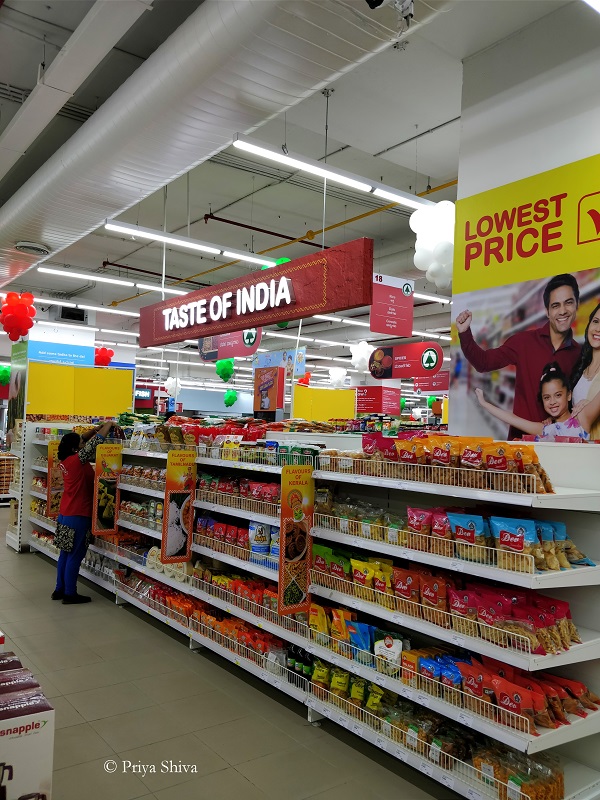 Do not miss checking out the super food section to pick up some millets and other organic food!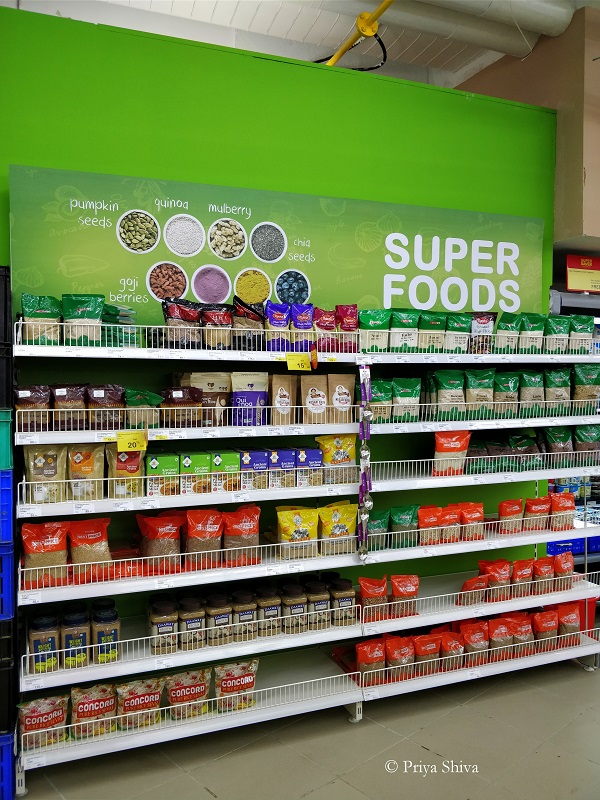 We all have a kid inside us and the Wonder years section might just bring it out. You will find writing or drawing on the interactive screen or even snuggle a stuff toy like me!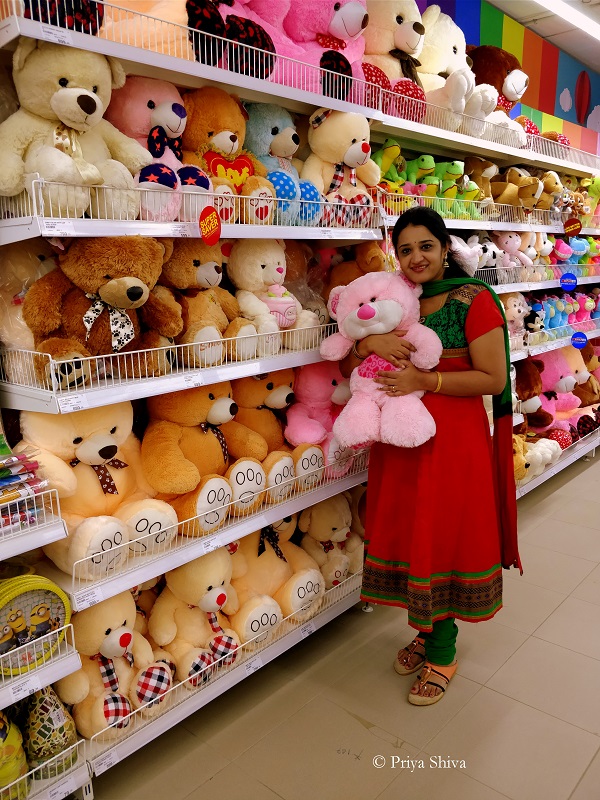 Shopping has undergone a dramatic transformation. It is all about experiencing shopping with latest technology and warm customer service. The big parking lot at Vega city is a boon in itself. The bigger boon is the Self Check out technology implemented at SPAR Hypermarket. They do have 25 billing counters but it is convenient to self-check out especially if you are in hurry and only have few things to buy for yourself.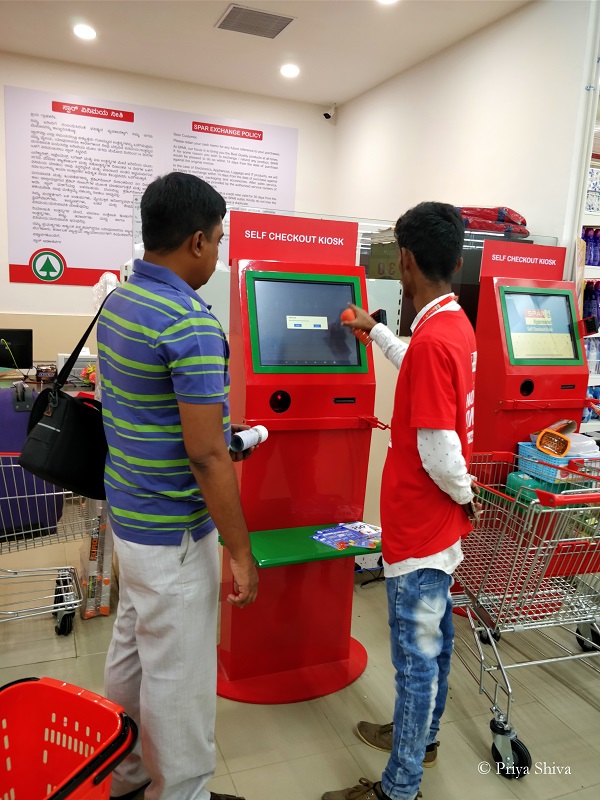 SPAR Hypermarket takes your shopping experience to a new level and you got to be there to check it out! So, have some fun while shopping and don't forget to share your experience with me…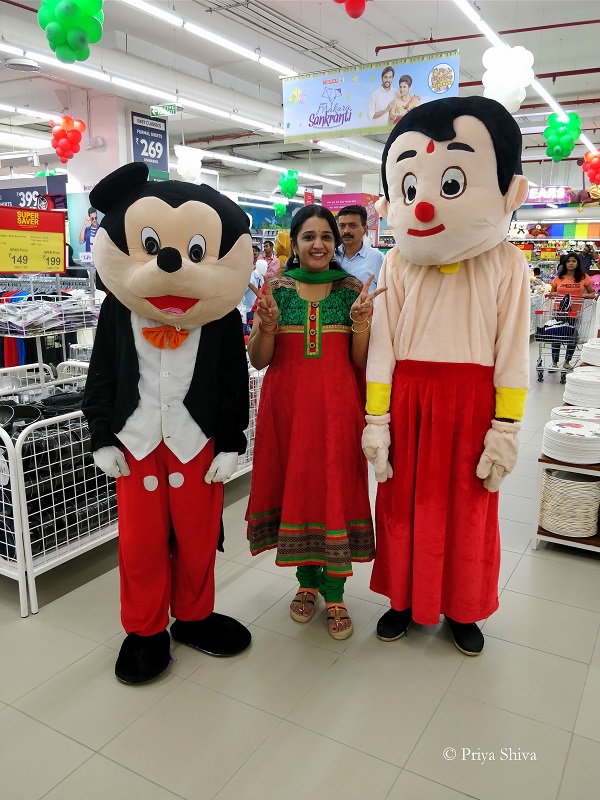 Yum