"Tell me and I forget. Teach me and I remember. Involve me and I will learn." Benjamin Franklin said it rightly and I truly believe in it. Learning is a process which never stops. We learn new things everyday. So, lets celebrate this process of learning with some Chocolate Mawa Peda today. It is teacher's day and any celebration calls for some sweets..
My first teacher in life was my mother. She taught me the life lessons and she was my kitchen guru too. She always involved me while she cooked and that's how I learnt many things from her. I have also started on a path of being a teacher through my blogging workshops and believe me its not easy. So, hats off to all teachers in the world who have opted to be a teacher as a profession. It comes with so much responsibility and needs loads of patience. I'm sharing a recipe for Chocolate Mawa Peda today and wish you all a very happy teacher's day. As my mom used to say, don't fear the flaws and keep learning from the mistakes too..
You can also try this Poha ladoo recipe from my blog.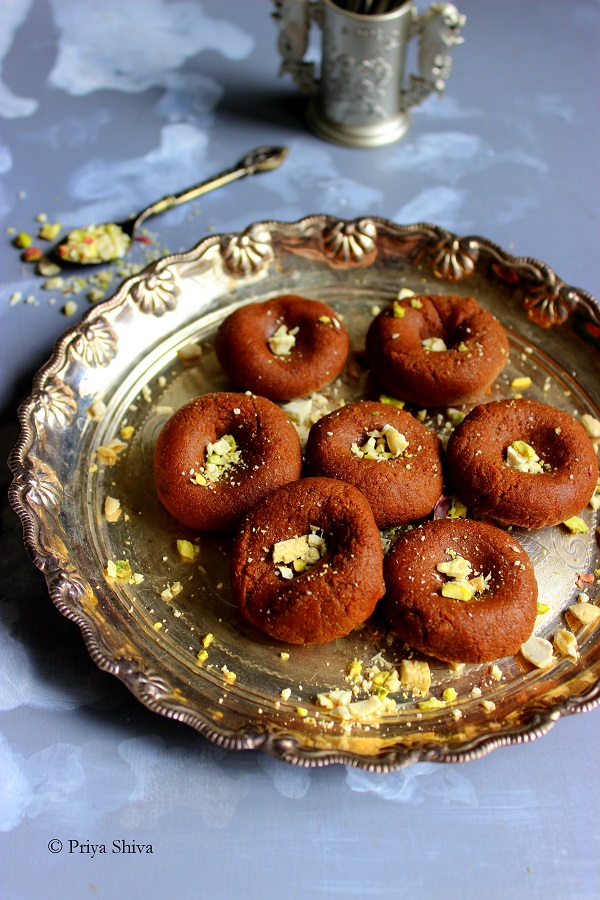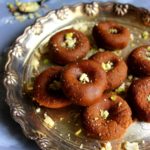 Chocolate Mawa Peda
Ingredients
Mawa/dried whole milk – 1 cup

Sugar – ½ cup

Chocolate powder - 1/4 cup

Ghee - 1 tsp

Vanilla extract - 1 tsp
Instructions
Mash mawa and keep it ready. Add mawa, sugar, chocolate powder in a pan and mix it well. Heat the pan and cook on low heat.

Keep stirring till the mixture becomes thicker and combines.

Do not wait to completely dry the mix or it will harden. Add vanilla extract in the end and give a quick stir.

Remove from the stove and let it cool down. When it cools down, grease your hand with ghee and taken a portion and make a ball.

Press in the center to create a thumb impression. You can sprinkle some nuts like pistachios or cashew on the top for garnishing it. 
Recipe Notes
Quick Method to make Mawa at home: Take a pan and add 1 liter whole milk and bring it to boiling point. Lower the flame and continue to boil. Keep stirring so that it does not stick to the pan. Stir vigorously when milk starts to thicken. Mawa is ready when the milk stops simmering and its completely dry. Transfer it into a bowl and keep it aside to cool.
3.5.3228