I stepped into the kitchen today to cook breakfast for my family and decided to make these Eggless blueberry pancakes. I say pancakes and it is enough to bring a big smile on my kids face..
I'm sharing a quick video to make these fluffy pancakes. I'm sure you and your family will love it too!
I hope you enjoyed the video. These eggless blueberry pancakes are light and fluffy and drizzled with honey. I'm a vegetarian and highly allergic to egg, So, sharing a recipe to make blueberry pancakes with out egg and wish you all a great week ahead..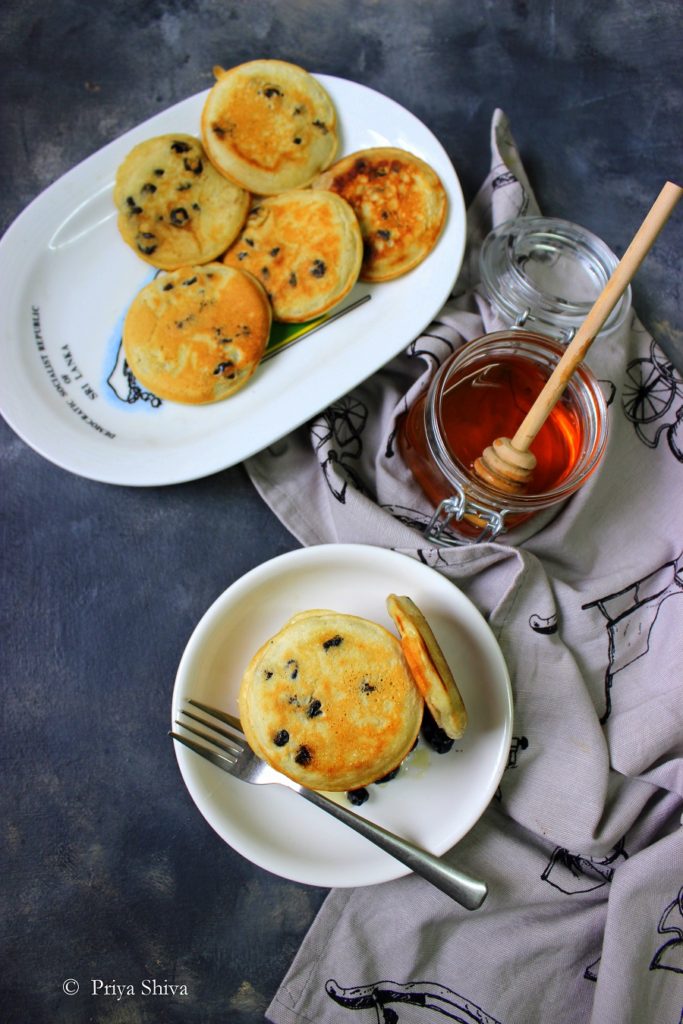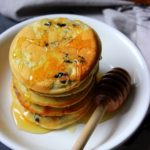 Eggless Blueberry Pancake Recipe
Ingredients
All purpose Flour - 1 cup

Milk - 1 cup

Sugar - 1 tbsp

Salt - 1/4 tsp

Vanilla Extract/Essence - 1 tsp

Baking Powder - 1 tsp

Melted Butter - 1 tbsp

Blueberries - 1/2 cup
Instructions
Add flour, sugar, salt, baking powder in a mixing bowl. Mix well.

Now add milk, melted butter and vanilla extract and mix well.

Add blueberries and give a quick stir.

Heat a griddle for a minute.

Lower the flame, sear some butter and pour a ladle full of batter. Do not spread and let it cook on low flame. You will see holes forming and color changing.

Carefully flip it to the other side and let it cook for 30 seconds.

Serve it warm topped with butter and honey.
Yum