Its getting hotter day-by-day in Chennai and this pudding is a delight for the summer. You can easily make it with 4 basic ingredients, chill it for few hours and serve with your choice of topping.  I love the combination of strawberries and chocolate, so served it with some chocolate sauce and strawberry purée. It's eggless, no gelatin and gluten free and a guilt-free dessert. Why feel guilty to have a dessert 🙂 🙂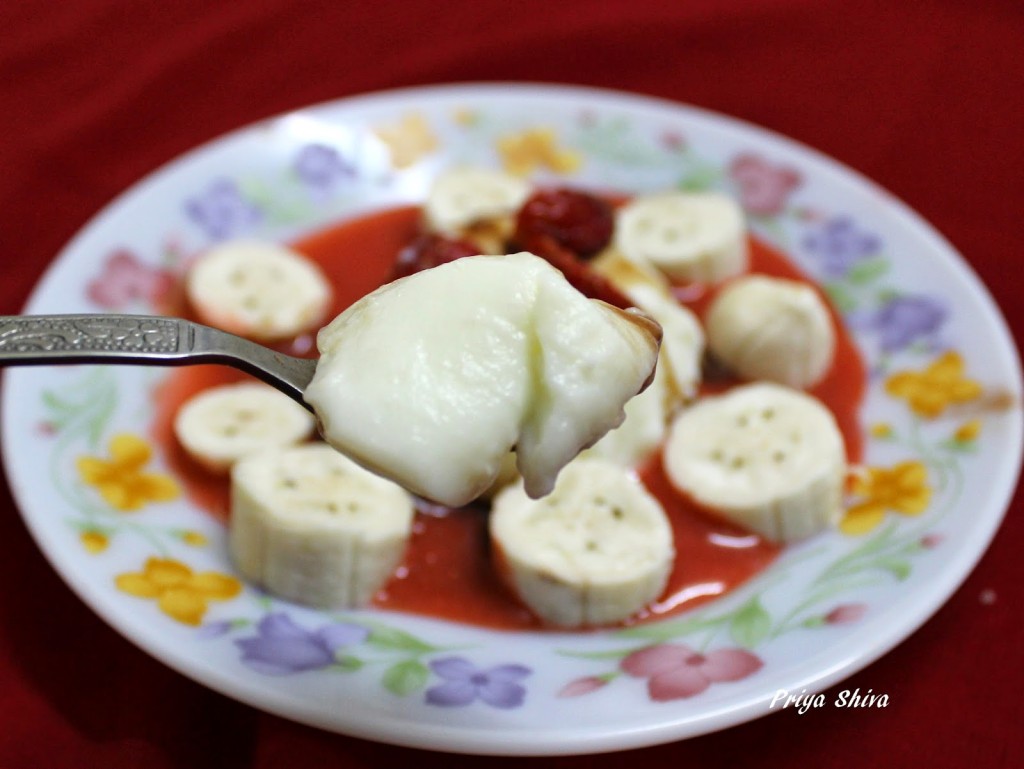 Ingredients:
Milk – 2 cups
Corn flour – 2 tbsp
Granulated sugar – 3 tbsp
Vanilla Essence – 1 tsp
Method:
1) Add corn flour and 1/2 cup warm milk in a pan and mix it well. Make sure there are no lumps.
2) Add remaining milk, sugar and cook it on low flame for 4-5 minutes or until the sauce thickens. Keep stirring.
3) Cook and stir until the mixture thickens enough to coat the back of the spoon. Remove from the flame and add vanilla essence and mix it well and keep it aside and let it cool down completely.

Refrigerate it for 2-3 hours and enjoy!
I have served it with some chocolate sauce and strawberry purée and fresh fruits.
Ingredients to make strawberry puree:
Strawberry – 1 cup
Sugar – 1/4 cup
Method:
Add both ingredients in your blender and blitz it until smooth. You can use this top fruit salads, pudding etc.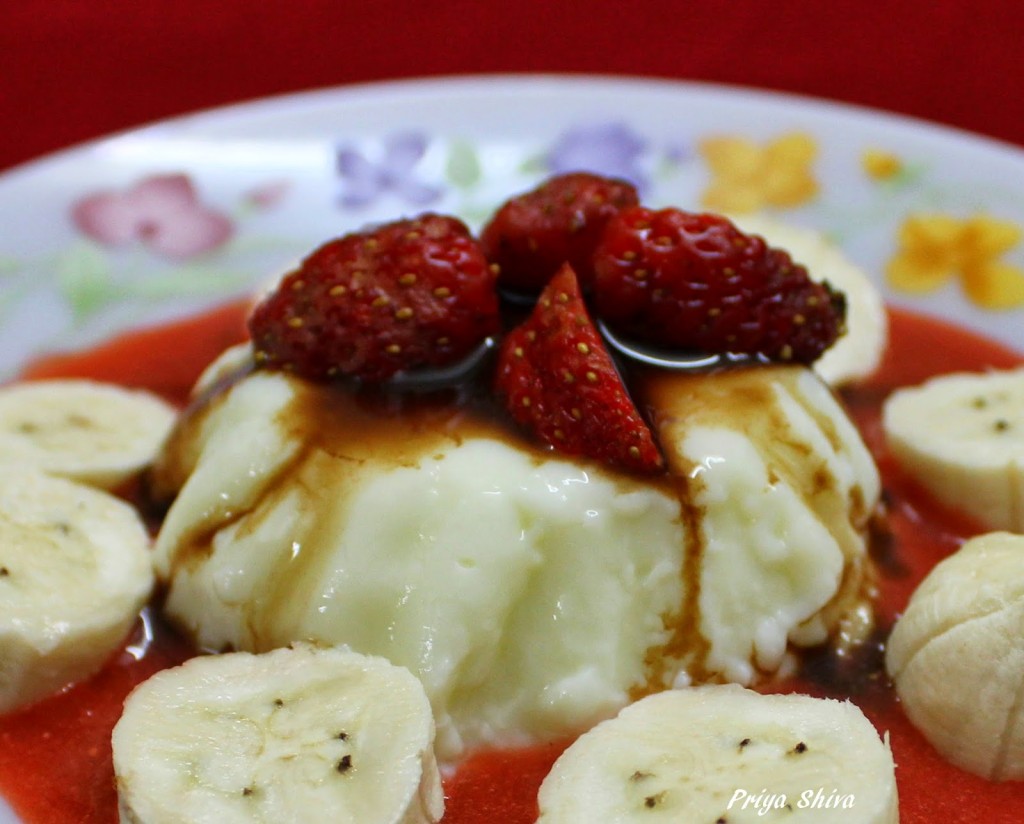 Yum