I recently saw this recipe posted by Chef Vikas (recipe source –
Yahoo Lifestyle
 ) and thought of trying it today. It's a simple dish and has a lovely flavour of garlic. Chef Vikas has tried to bring in the flavours from state of Bihar where usage of garlic is very prominent in their cooking.
Ingredients:
Garlic Cloves – 6-8 peeled and sliced
Dried Red chillies – 2
Sesame seeds – 2 tbsp
2 potatoes, diced with peel
Salt to taste
Lemon Juice – 1 tbsp
Turmeric powder – 1/4 tsp
Sesame Oil – 2 tbsp
Method:
1) Heat oil in a pan on medium heat and add garlic, red chillies and sesame seeds and sauté till garlic turns dark brown.
2) Now add potatoes with salt and sauté for 2 minutes. Add 1 cup of water and when it starts boiling, lower the flame and cook till potatoes are soft and cooked
3) Add the lemon juice and mix well.
Serve it hot with Indian flat bread.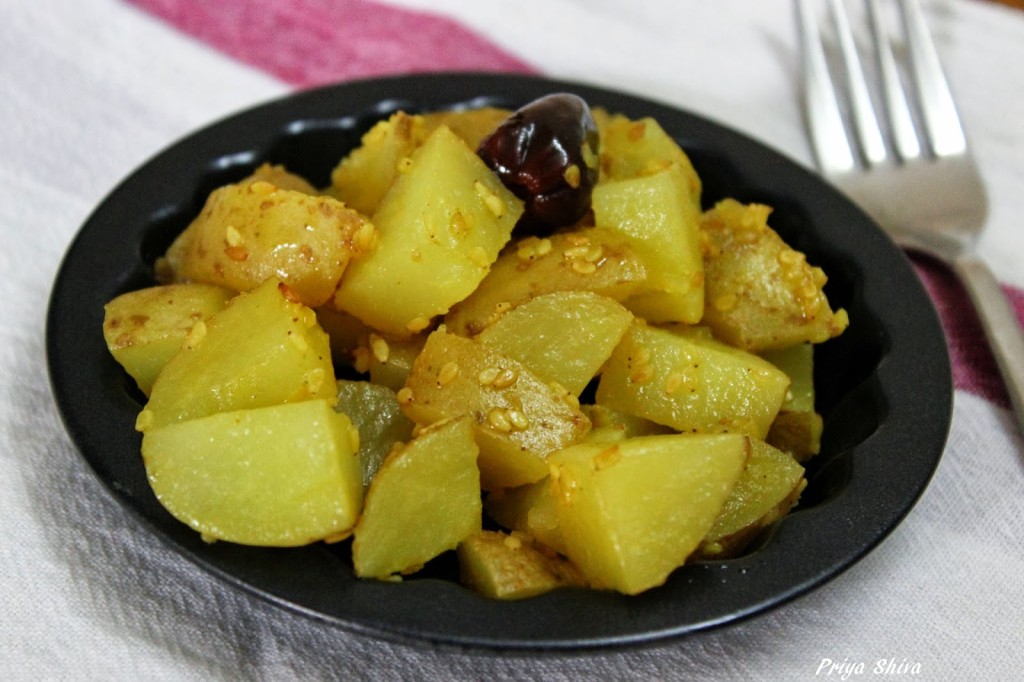 Yum