These Eggless Almond Peanut butter cookies are one of my family favorites. These cookies are simply delicious with crunchiness of almonds. It's a long weekend and thought of taking this occasion to thank my husband who is my best friend, support and inspiration. I gifted this crystal heart to him when we met for the first time. I had already decided that he'll be the one with whom I want to spend rest of my life with and love him forever.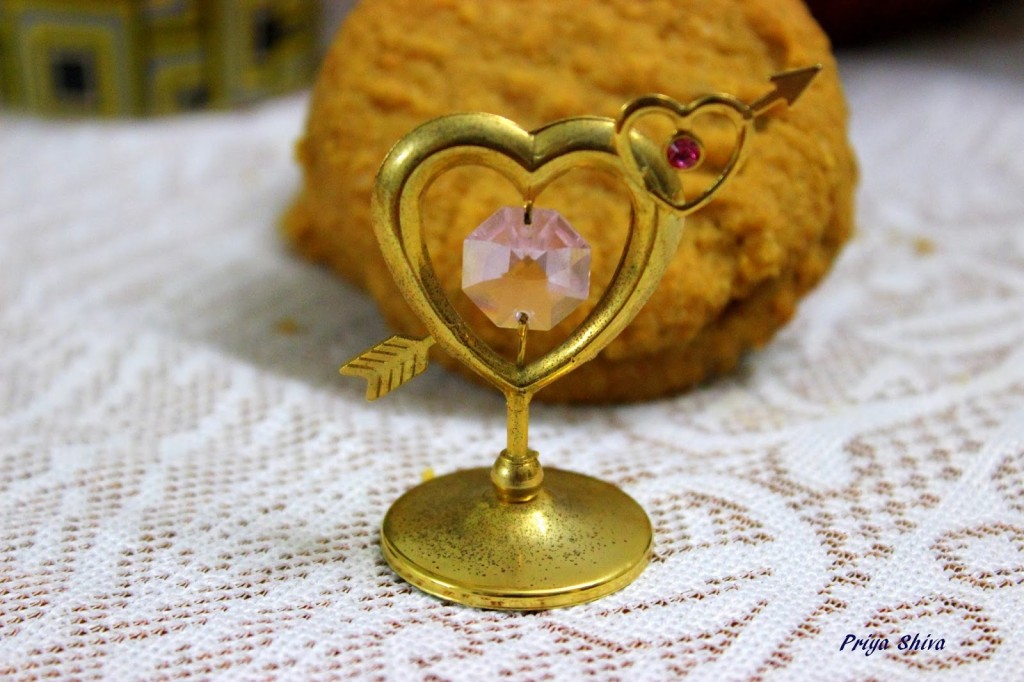 I did not make any fancy cake or brought him any gift but served these cookies with his morning cup of coffee. I told him that he means everything to me and proud of him. I could see him smiling and happy as he was reading his newspaper and that was enough to make my day.. 🙂 So, sharing the recipe for Eggless Almond peanut butter cookies and hope you all enjoy baking and eating them!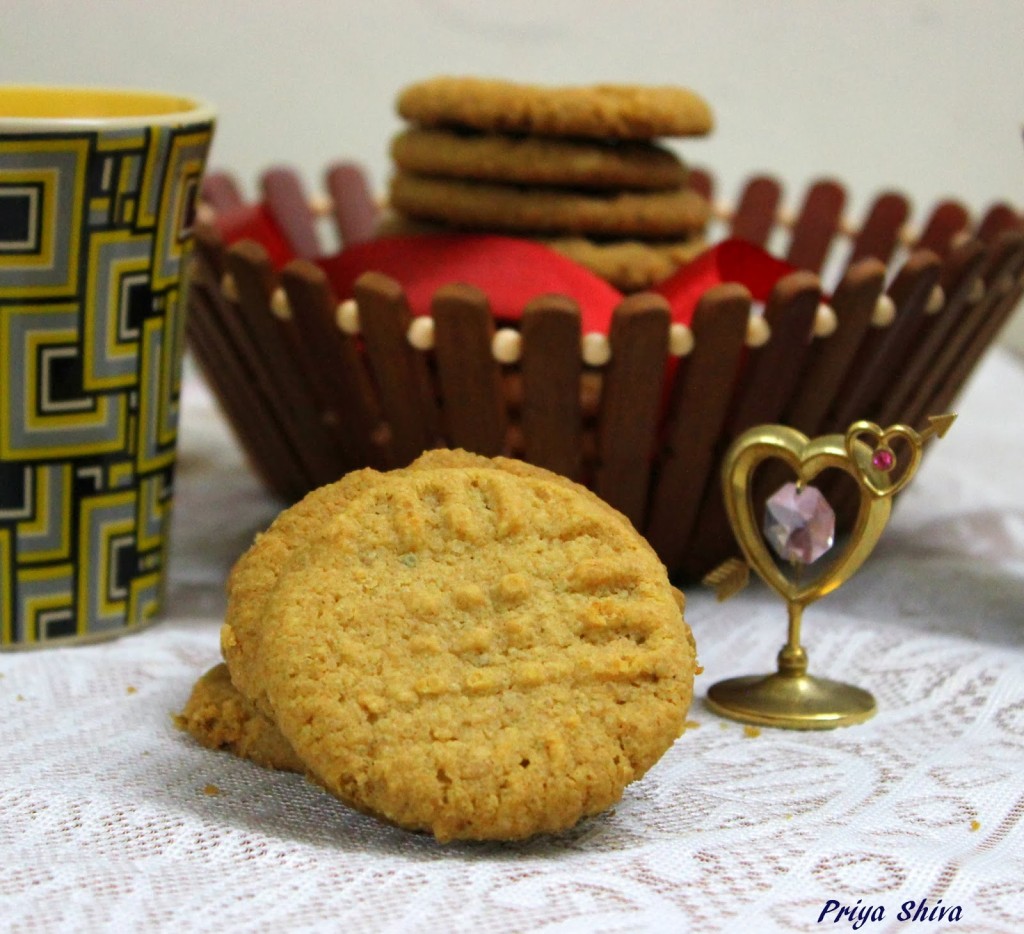 Eggless Almond Peanut Butter Cookies
Recipe Type
:
Snack, Cookies
Author:
Prep time:
Cook time:
Total time:
Make crunchy, delicious cookies with peanut butter and goodness of Almonds
Ingredients
All purpose flour – 1 and 1/4 cups
Baking powder – 1/2 tsp
Baking soda – 3/4 tsp
Salt – a pinch
Unsalted Butter – 1/2 cup (at room temperature)
Granulated sugar – 1 cup
Peanut butter – 1/2 cup
Milk – 1/4 cup
Finely Chopped almonds – 1/3 cup
Instructions
Preheat oven at 180 °C.Sieve all purpose flour and keep it aside.
Add butter at room temperature and sugar in a bowl and mix well till its fluffy and creamy. Now add peanut butter and mix well.
Now add all purpose flour, baking powder, baking soda, salt, milk and mix it well to make a soft dough. In the end add chopped almonds and mix it.
Keep a cookie tray ready lined with butter paper. Take a small portion of dough, place it on cookie tray and  flatten it softly using a fork.
Keep at least 1 inch distance between each cookie as it will spread while baking.
Set the timer for 20 minutes and place the cookie tray for baking at the same temperature.
When the edges start turning golden brown, remove from the oven and place them on wire rack for cooling.
When they have completely cooled down store them in an air-tight container.
You can enjoy them with your morning or evening tea/coffee.
Notes
My cookies took 25 minutes. So, if you see that the cookie colour has not changed to golden brown, keep them in oven for few more minutes and keep a watch on them.[br]If you feel the dough is too soft and sticky, refrigerate it for an hour.
Yum