This is a recipe for a Carrot cake with the goodness of Almonds and the best part that it has no egg and no butter. You can also use the same batter to make cupcakes.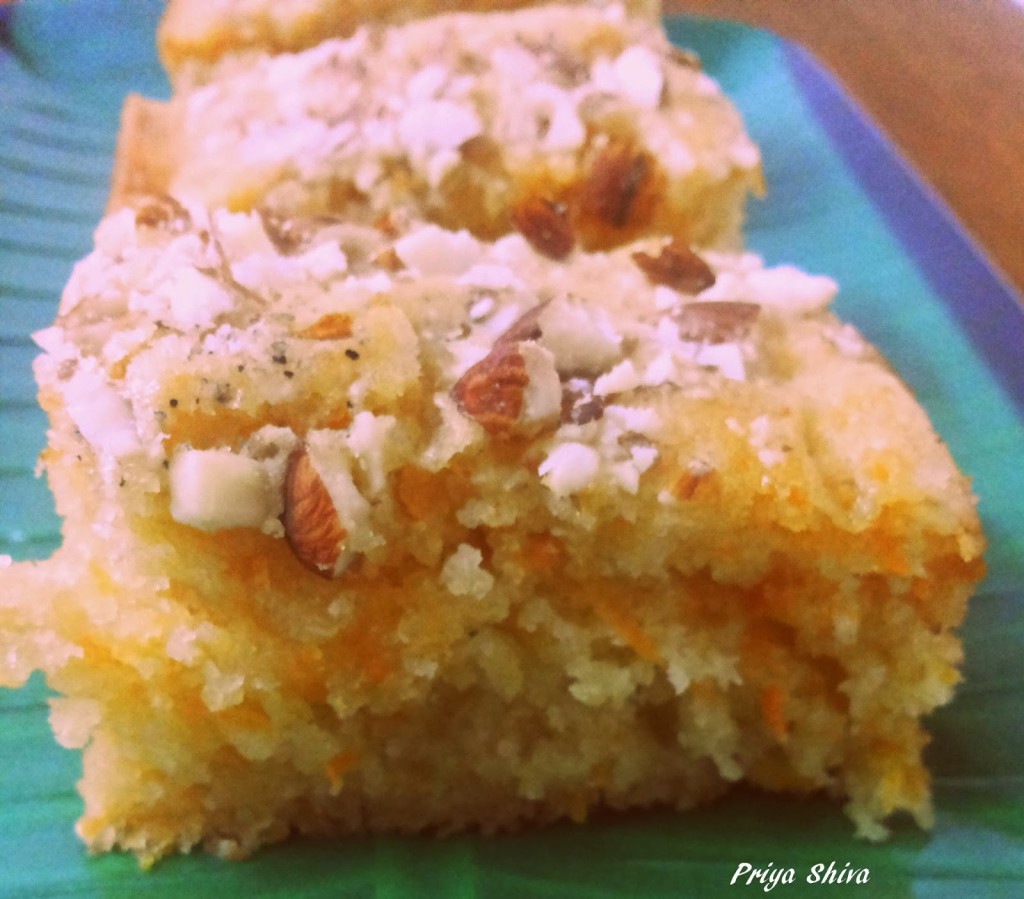 Ingredients:
Maida/All purpose flour – 1/2 cup
Wheat flour – 1/2 cup
Grated carrot – 1/2 cup
Yoghurt/dahi – 3/4 cups
Olive Oil – 1/4 cup
Milk – 4 tbsp
Granulated Sugar – 3/4 cup
Vanilla essence – 1/2 tsp
Baking powder – 1/2 tsp
Baking Soda – 1/2 tsp
Salt -1/8 tsp
Chopped Almonds – 3 tbsp


Method:

1)  Preheat oven at 180 °C
2) Sift all purpose flour and wheat flour and keep it aside.
3) Add oil, yogurt, milk and sugar in a bowl and mix it well.
4) Now add all purpose flour, wheat flour, baking powder, baking soda, vanilla essence, grated carrot and mix it well to form a smooth creamy batter.
5) Grease a cake tin evenly with oil. You can also use butter paper.
6) Transfer the content into a cake tin and sprinkle the chopped almonds.
7) Bake at same temperature for 20 minutes. Check after 20 minutes by inserting a toothpick at the center of the cake. If it comes out clean, then your cake is done or else continue baking for 5 more minutes and keep a watch on it.

Once the cake has cooled down, invert it on a wire rack and let it cool down completely.

You can enjoy this cake with a hot cup of coffee!!
Tips: I've used canola oil but you can replace it with sunflower oil or olive oil.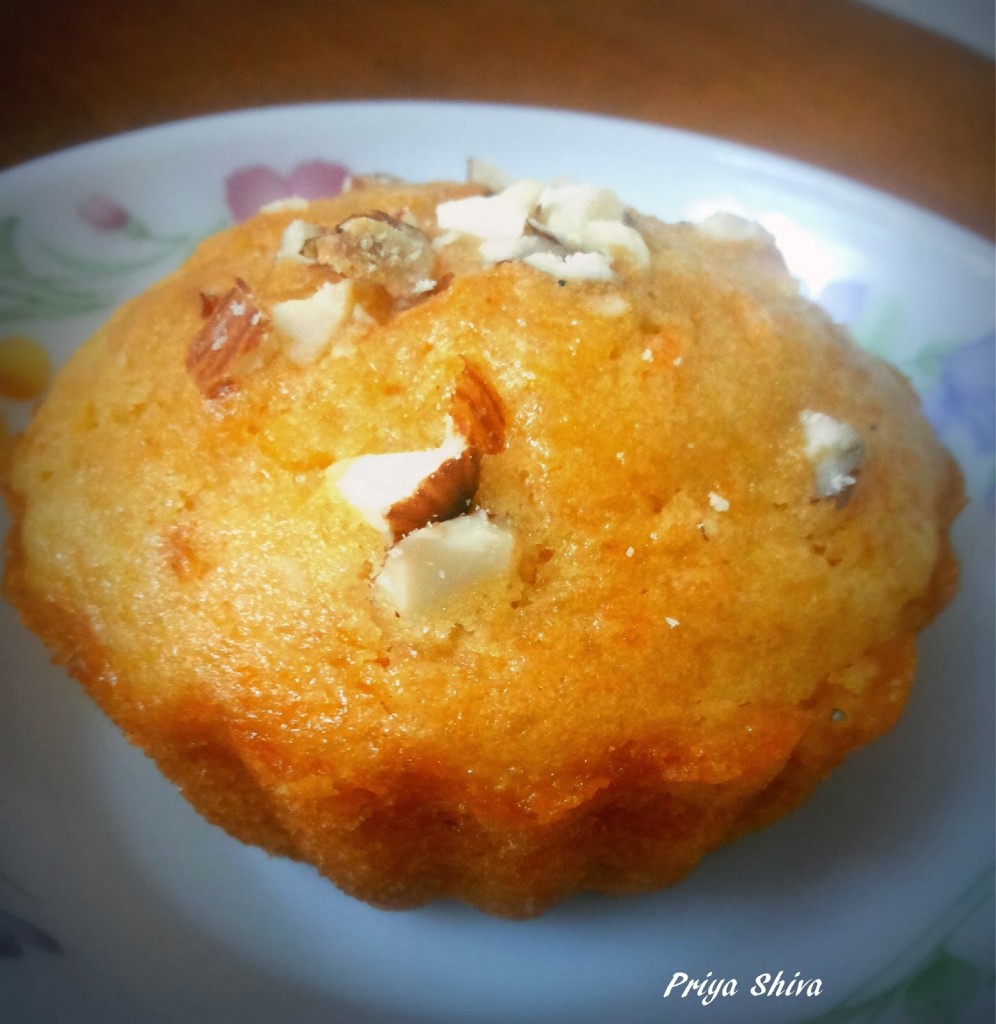 Tips:
1) You can use any nuts like walnuts instead of almonds.
2) You can also use the same batter to make cupcakes.
3) Make sure that sugar completely dissolves before adding flour and the batter should be mixed well till its creamy.
Yum