I love these quick and easy jams which can be made with any fruit and no preservatives required. Lemon juice itself is a natural preservative. I had some seedless grapes and thought of trying some jam with it and I simply loved the combination of sweet and sour taste. This is a chunky jam which you can either serve with some toasted bread or smear over some pancakes.
Ingredients:

Black Grapes – 500 gms (seedless)
White sugar – 1 and 1/2 cup
Lemon Juice – 1/3 cup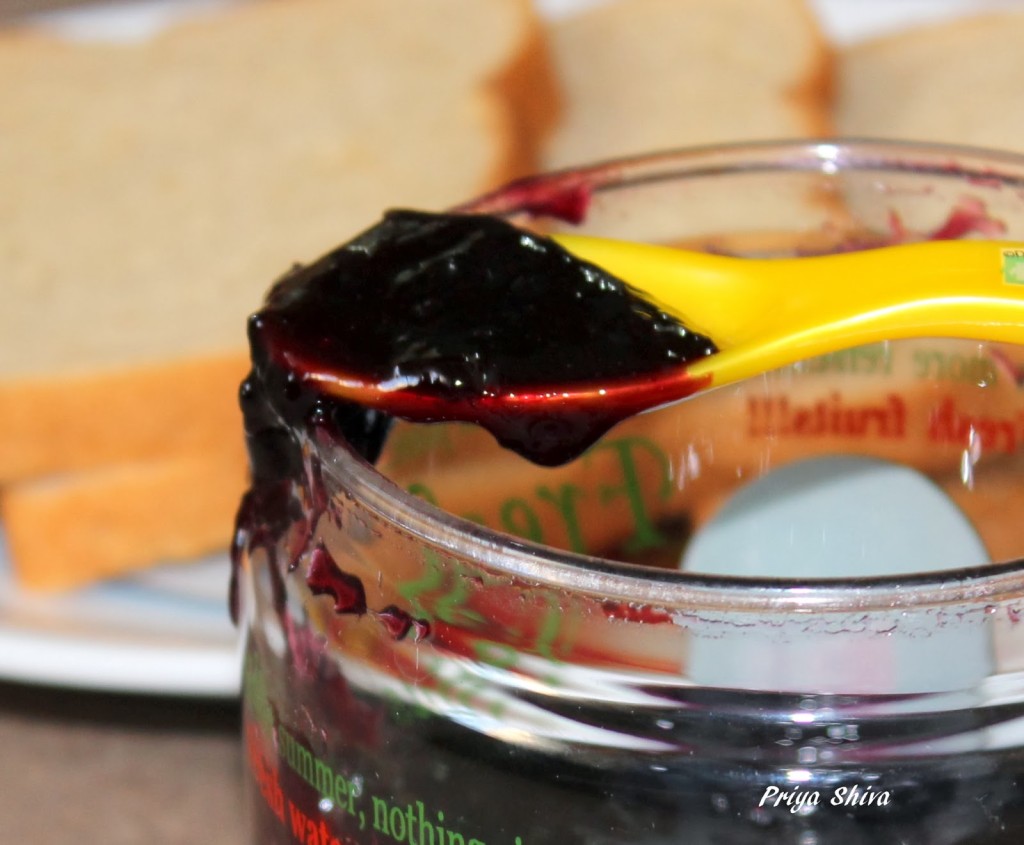 Method:
1) Microwave lemon for 15 seconds and remove the seeds before juicing it.
2) Add washed grapes into a heatproof microwave-safe bowl. Add lemon juice and mix well.
3) Microwave for 3 minutes on high power.
4) Let it completely cool down and add it in your processor and pulse it. I like it little chunky but you can pulse it until smooth. Transfer the content back into the microwave-safe bowl and add sugar and stir well.
5) Microwave for a further 3 minutes on high power or until jam reaches setting point (check notes).
6) Transfer content into clean jars once it cools down and keep it sealed.
7) Once opened or used, refrigerate it.
Notes:
1) Place a clean saucer in freezer for 5 minutes. To check if jam has reached setting point, place a small amount of jam onto a chilled saucer. Place into freezer for 2 minutes or until jam is at room temperature. Run your finger through jam and wrinkle and if jam stays in 2 separate portions, it's ready to be stored. If not, cook for a little longer and retest.
2) Always use clean and sterilized containers to store jam.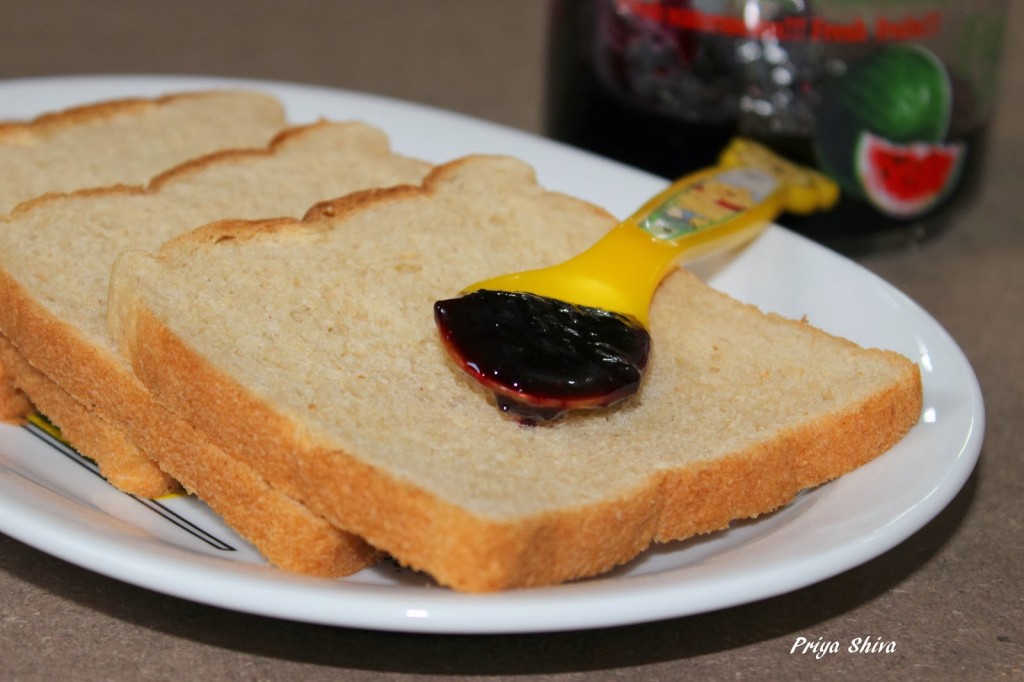 Yum