Yeas 2017 is about to come to an end and I can say that it has been an amazing year. I traveled to new places, created new recipes and even connected with new people. So, it is time to share the Best Of 2017 Recipes which includes recipes created my talented co-blogger friends.
Curry, Stew and Soups:
Avarekalu Huli Saru – Filed Beans Curry from my blog
Chickpeas Broccoli Spinach Potato Curry in Coconut Milk – By Curry Trail
Betel Leaves Rasam – By Smitha
Drumstick Potato & Aubergines Curry – By Heuristic Kitchen
Aloo Akbari – By Simply Vegetarian 777
Dhaba style chana masala – By Lisha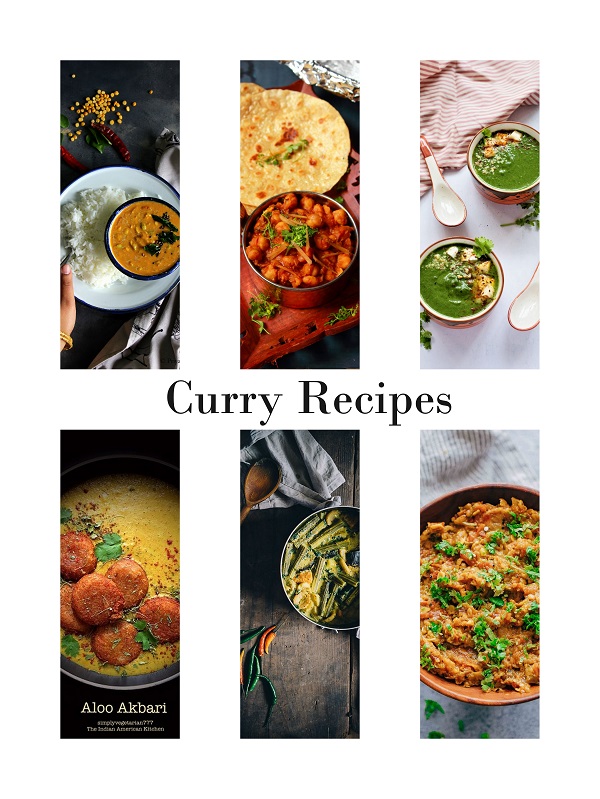 Shorbath Adas – Lentil Soup by Rafeeda
Spring Onion Tofu Bhurji – By Shailaja
Field Beans Idli Stew – By Anuradha
Chickpeas in Spinach Gravy – By Motions and Emotions
Baigan Bharta – By My Food Story
Salad, Starter and Snacks:
Eggless Dill Leaves Cookies from My Blog
Dried Cranberry Sugar Glazed Pecan Holiday Salad – By Healthy World Cuisine
Smashed Potatoes with Rosemary & Feta Cheese – By Sandhya
Tandoori Paneer Samosa – By Joshie Sharmila
Destination Spa Salad – By Indfused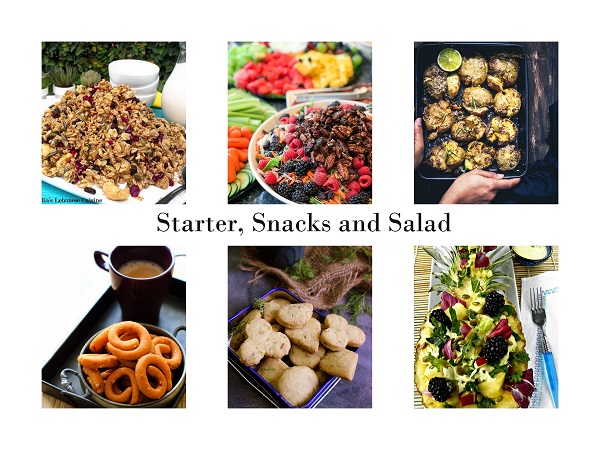 Eggless Chocolate Chip Cookies – By Rachna's Kitchen
Mexican Mint-Peanuts Pesto Pasta – By Krithika
Narthangai Oorugai – Citron Pickle BY Usha Srikumar
Avakaya – Mango Pickle by Rachna Cooks
Chunky Pineapple Chutney – By Masala Chilli
Desserts:
Dulce De Leche Banana Nutty Ice Cream from my blog
Pear and Ginger Spiced Cake – By Lapetitchef
Milk Powder Burfi – By Radha Natrajan
Chennapoda – The Indian Cheesecake BY My Cooking Canvas
Vegan Avocado Chocolate Mousse – By Sowmya
Meethi Seviyam – By Luba Karim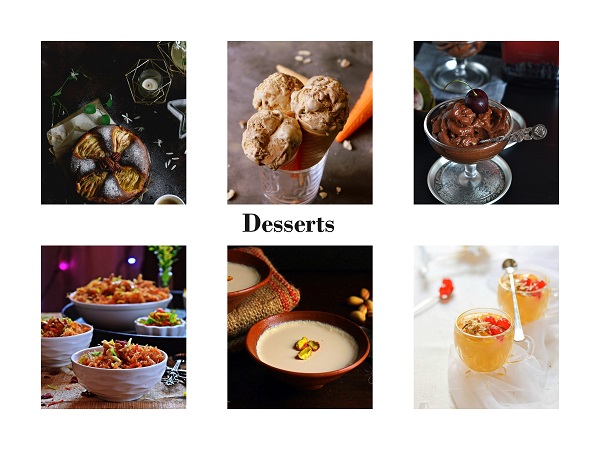 Wheat Halwa – BY Marudha's Kitchen
Ellu Bella Ice Cream – By Priya Iyer
Maida Burfi Cake – By Sara's Corner
Kesar Kalakand – By Paarulzkitchen
Chocolate Semolina Cake – By Sonia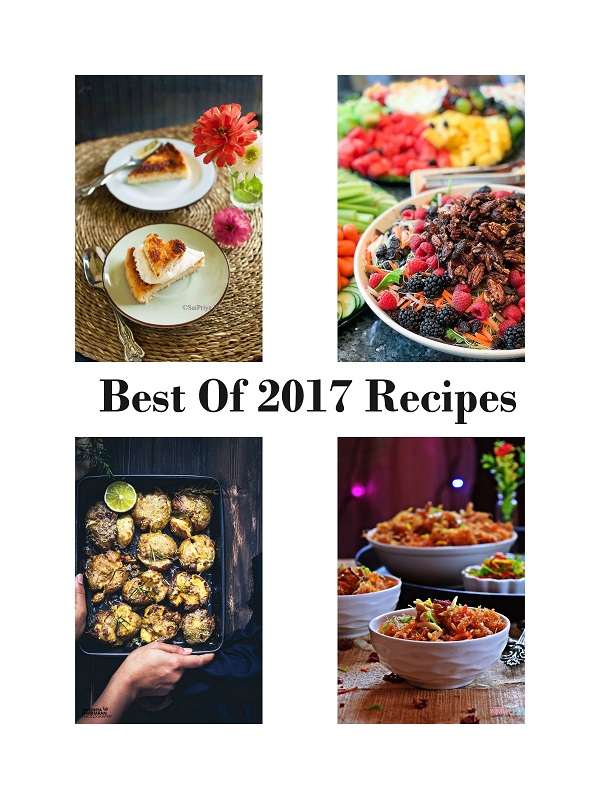 I enjoyed creating this post. I hope you all will enjoy checking out the recipes too! I look forward to yet another exciting year and sharing the joy of creating something wonderful in my kitchen.
Love,
Priya Shiva
Yum