Photography is a key factor for food blogging these days. Everyone loves to feast with their eyes and you will see food bloggers clicking a picture even before tasting the food. With social media platforms like Facebook, snapchat and Instagram where everyone shares their daily stories, food bloggers carry their camera everywhere. If they have a lovely looking meal, it is guaranteed to get people talking and engaging with their posts, especially if they've posted it to their Instagram. So many people upload pictures of their food onto their Instagram accounts these days and those pictures do tend to attract followers. If you've recently started a food Instagram account and you're not getting the engagement on your posts that you want, it might be worth looking into Upleap, for example. That should help new Instagram accounts to experience growth with their followers and engagement. Hopefully, that will help some people out. Keep posting pictures too! Us food bloggers click not only what we cook but we also click what we eat in restaurants or on the go! There was a time when bloggers used to take pictures using their digital camera, upload it on the computer and edit it before posting it. Now, trends are changing as your phone camera itself does the same work for you in minutes! InFocus has recently released a budget friendly phone Snap4 which is ideal for food photography.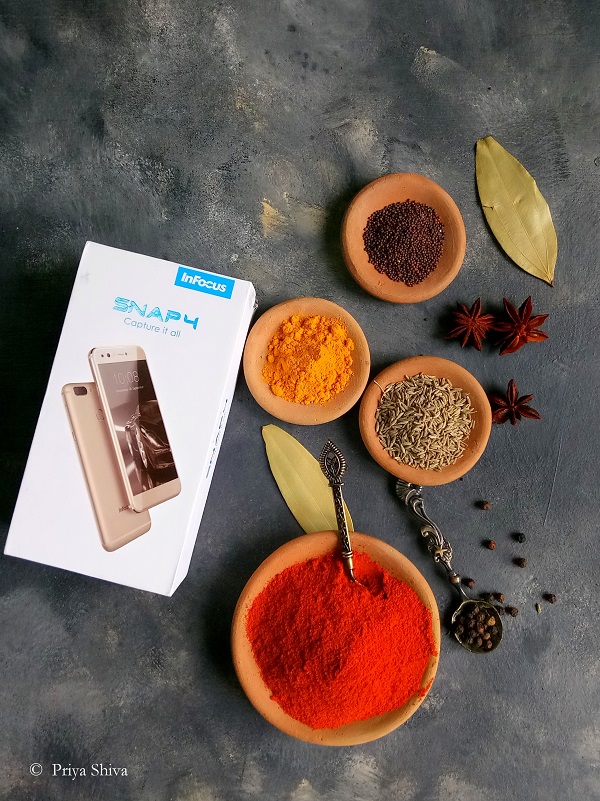 The USP of the InFocus Snap 4 phone is the dual camera. InFocus Snap 4 has 13MP + 8MP camera on the back and a 8MP + 8MP camera on the front which makes it perfect for closeup pictures like food photography and selfies. The selfie craze is even bigger than food photography! I tried clicking pictures with this phone and loved how the colors looked good and auto focus locked the subject quite well. The clarity of the image was as good as any picture taken with a high end DSLR. I love shooting food ingredients and highlighting them. You can see in the following picture how this camera highlights each fruit beautifully! Now for those that like to take photos with their phones, remember there are many new technological improvements and new equipment available to help you capture amazing smartphone pictures. For example, the DJI OM4 and similar devices can ensure pictures taken via smartphones are stabilized and in focus, without the need for high-end cameras and tripods!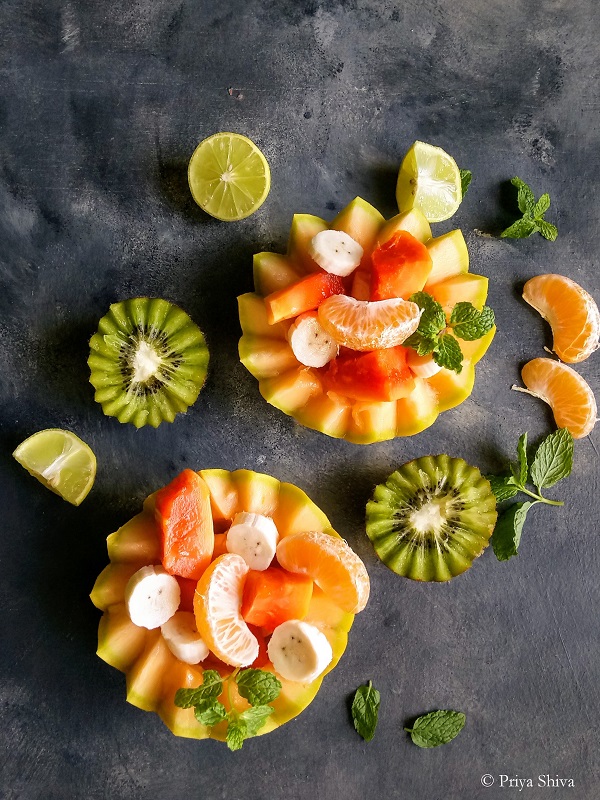 The InFocus Snap 4 has a 5.2 inches HD, 720 x 1280 pixels IPS display with a pixel density of 282 ppi. The InFocus Snap 4 runs on Android OS v7.0 and powered by a 3000 mAh battery. The phone comes with 4GB RAM and 64 GB internal storage space. It is a light weight sleek phone and only weighs about 162 grams including battery. The phone has with finger print sensor too!
In this world of selfie craze and food photography, one needs a phone which serves the purpose. InFocus Snap4 gives you clear images in a minute which you can be proud to share in your social media for those likes and comments! I have always believed that food presentation is as important as its taste. If presentation is great, then capturing it should be greater in photography.
A quick recap of the outstanding features of Snap 4
Description
InFocus Snap 4
Processor
MediaTekMT6750N, ARM9, 1.5Ghz, 8x Cortex-A53
Operating System
Android 7.0
Memory

4GB Low Power DDR3 RAM
64GB ROM, Expandable up to 128GB
Display
5.2inch 2.5D Curved Display, On-cell IPS Capacitive, Resolution 720×1280, PPI 282.40
Fingerprint Sensor
Multitasking Fingerprint Sensor
Camera
13MP (2.2 Aperture), Auto Focus & with 8MP (2.4 Aperture) rear facing camera with LED Flash Light, Digital Zoom, Dual 8MP Front facing camera (2.2Aperture)
Battery
3000mAh Li-Polymer, 5V 1.5A
Weight (g)
162 Gram- light Weight
In a shrinking world where everything is packed in a mobile, this mobile packs a punch when it comes specifically to its camera and configuration. I have had the privilege of testing and reviewing phones and I find InFocus snap as one of the better phones at this price range for the functionality it offers. I have extensively tested its photographic abilities and strongly feel this phone is going to be a boon for people who click on the go. InFocus will soon be the focus for the mobile photography enthusiasts.
Click here to check out more info and features about InFocus Snap4 mobile phone and buy it only from Amazon starting 26th September, 12 PM onwards. It is currently priced at Rs. 11,999.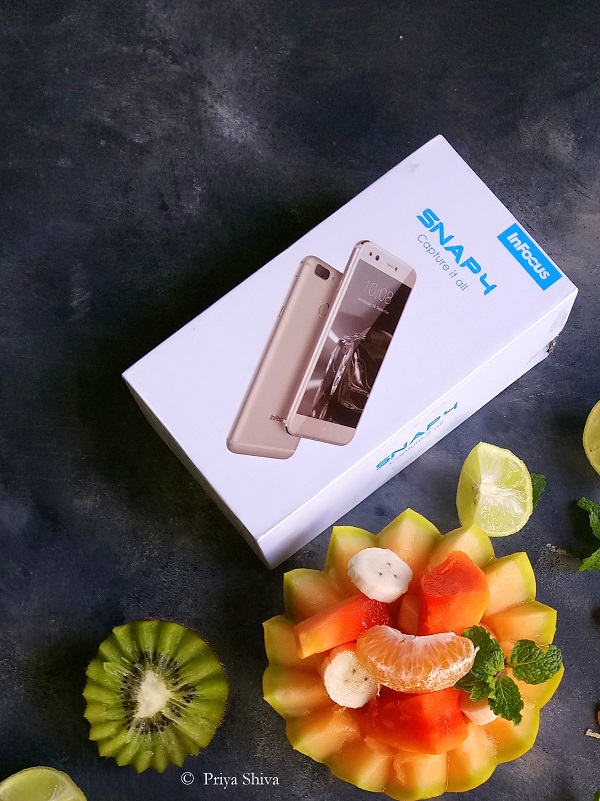 Yum