Everyone has a recipe for a cup of tea. It could be a chilling morning or a lazy afternoon or even a tiring day. A cup of tea will refresh and calm everyone. I'm a tea lover and I start my day with a cup of tea. These rainy days also call for a cup of tea with some cookies. So, I made Sulaimani Tea for myself today to enjoy with some cookies and books..
Sulaimani tea is very popular in Malabar coastal area. It is a tea with spices and lemon. Tea is made for an indulgence. It is a drink which you can enjoy in leisure. I guess that's why tea parties are so popular as you can brew few cups of tea and settle down for a chit-chat with friends. When you find someone to share a cup of tea with, you find a friend for life. So, sharing a cup of Sulaimani tea with you all today. Sip along with me and share your thoughts..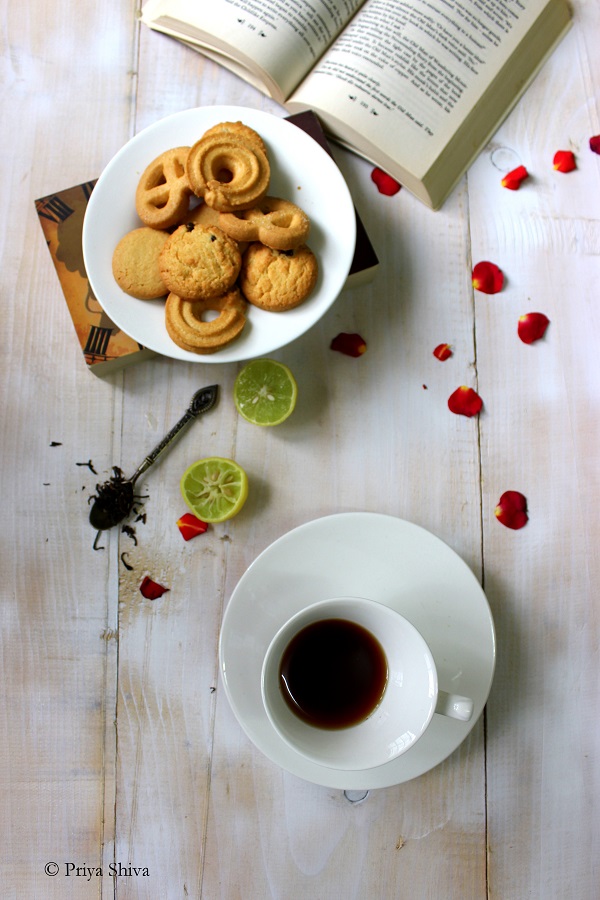 Sulaimani Tea Recipe
Author:
Prep time:
Cook time:
Total time:
Ingredients
Tea leaves – 1 tsp
Water – 2 cups
Green Cardamoms – 2
cinnamon – 1/2 inch stick
Ginger – 1 tsp (grated)
Lemon juice – 1 tbsp
Jaggery – 1 tbsp (powdered)
Instructions
Boil 2 cups of water along with cinnamon, cardamom and ginger.
Add tea and jaggery once water starts boiling and lower the flame.
Let the tea brew over a low flame for 2 minutes.
Remove from flame and add lemon juice.
Strain the tea in serving cups and enjoy.
Yum