We took a trip to Andaman Islands in India and it was one of our most memorable trip. Andaman is a place to delight any tourist with its beautiful beaches. It is a place for nature and beach lovers who love to find happiness by the sea-side. There are two ways to reach Andaman islands from Chennai. One can take a ship ride till Port Blair but we decided to fly down.
We reached Port Blair by morning flight and decided to explore the city. We paid a visit to the Cellular Jail which has its own story to tell us..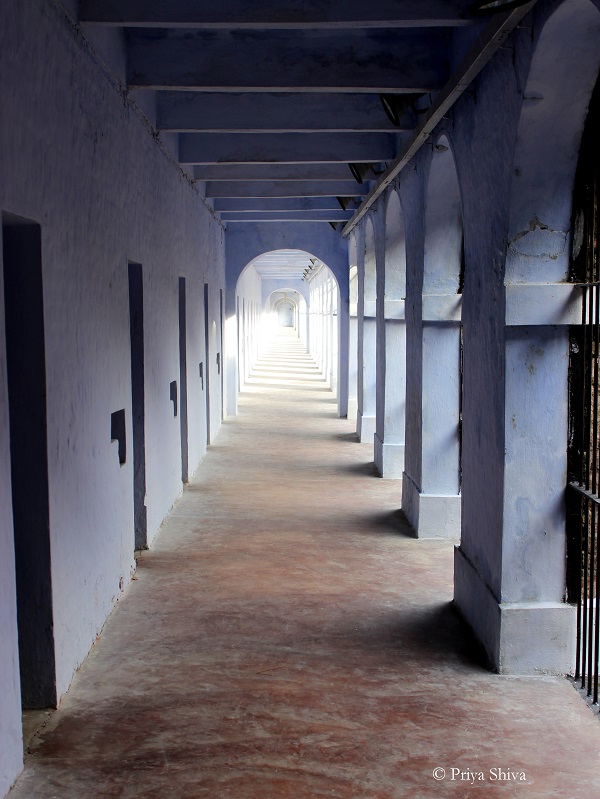 The Cellular Jail is also popularly known as Kala Pani. It was the most dreaded colonial prison in the Andaman Islands used by the British especially to exile political prisoners or freedom fighters. Many freedom fighters in the jail went through inhuman tortures and our visit made us realize the harassment our freedom fighters would have gone through here..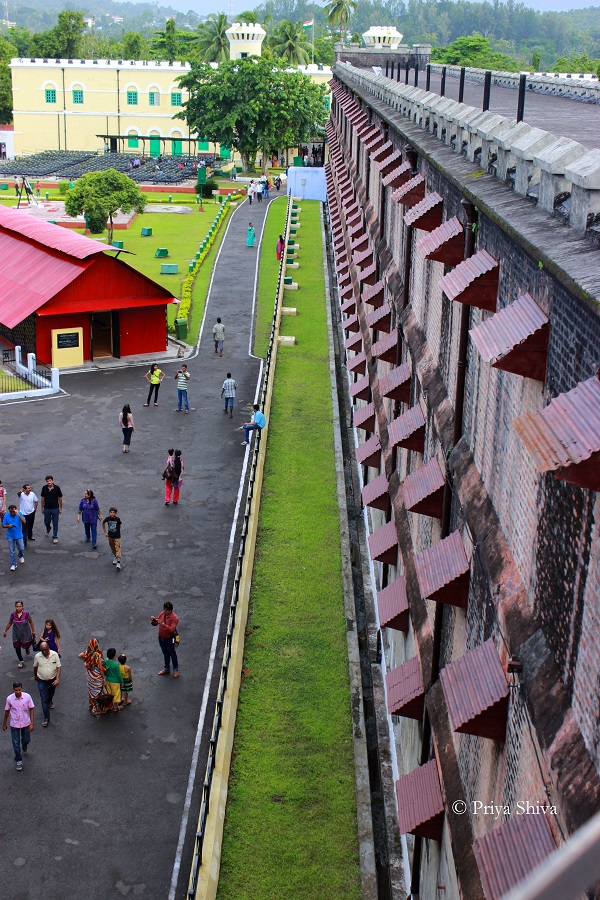 Our next stop was at Andaman Water Sports Complex which is also known as Rajiv Gandhi Water Sports Complex. It is a must visit place especially if you love adventure sports.  Rajiv Gandhi Water Sports Complex offers varied water sports activities like row boats, paddle boats, parasailing, banana boats, speed boats and water scooter rides. We do not even know swimming but it was thrilling to ride the water scooter out in the sea. The trained professionals will take you for a ride of your life..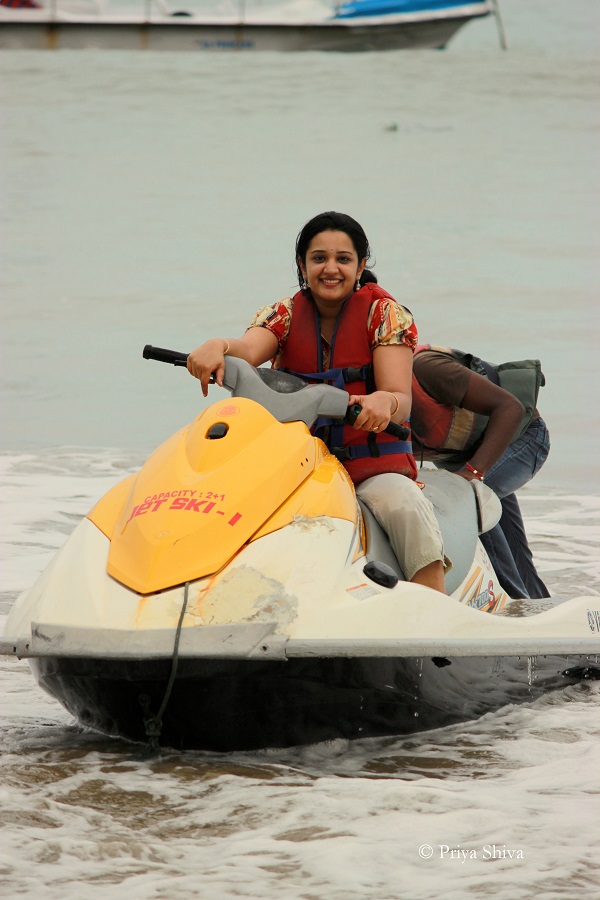 The next day we decided to head towards Havelock Island. We took a morning Ferry from the port and reached Havelock Island in 2 hours. You can do advance booking for the ferry tickets online too..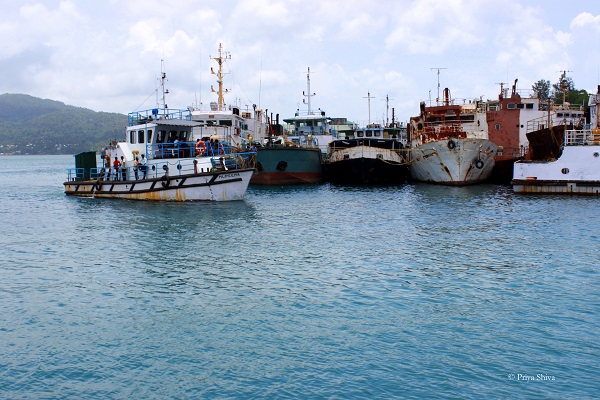 Havelock is a traveler's paradise with beautiful white sandy beaches, rich coral reefs and lush greenery. We stayed in Dolphin resorts for two days and enjoyed every moment there. We relaxed whole afternoon at the resort and visited Radhanagar Beach in the evening.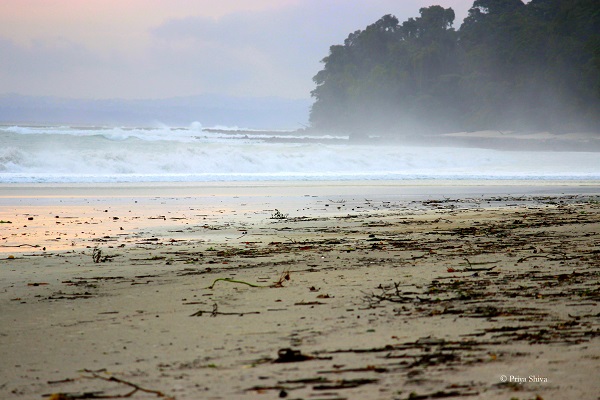 It was drizzling and weather was gloomy but nothing stopped us from enjoying the time at the beach. I could have stood there enjoying the sea breeze forever..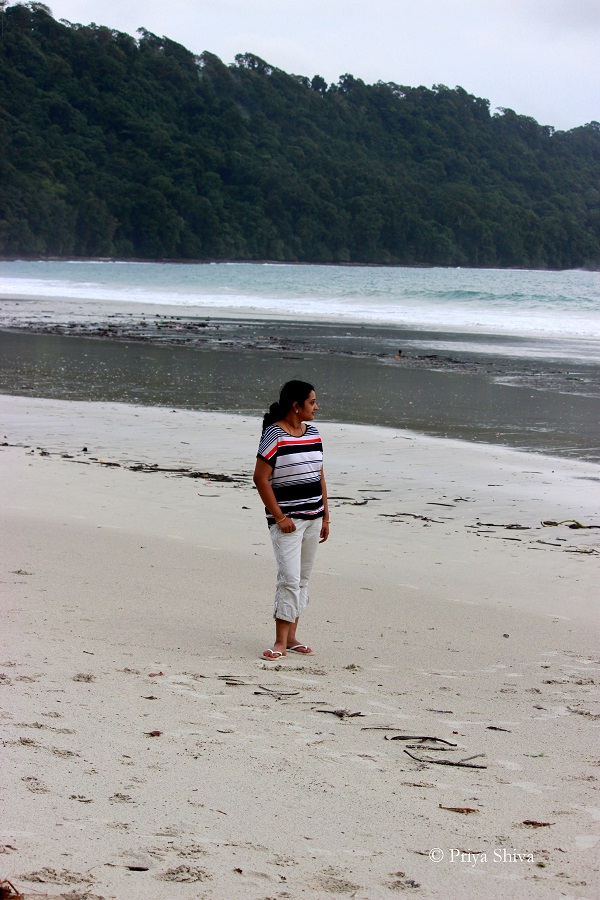 Arhaan was busy playing in sand. I guess everyone comes out of their shells, forget their troubles and find happiness by the sea..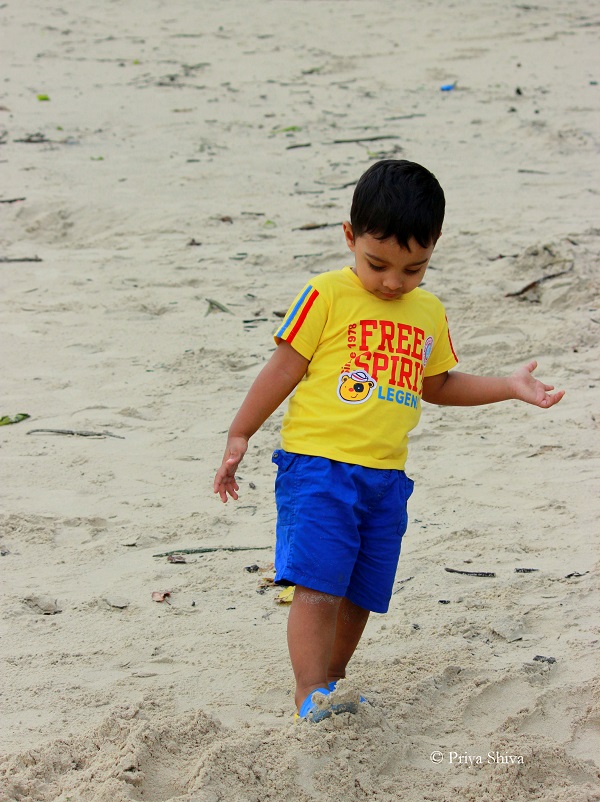 The rooms at the dolphin resort are well maintained, clean and you can even enjoy some good food there. The best part is that this resort has its own private beach and the view is to kill. We sat by the seaside and felt as if the soul has been restored..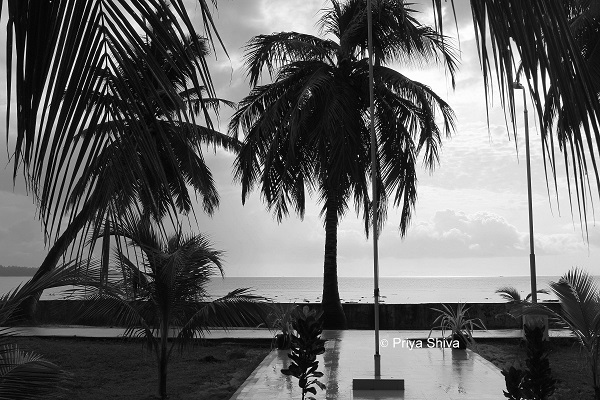 Havelock Island is one of the best places to enjoy snorkeling and scuba diving. So, Shiva decided to experience it at that Elephant beach. You can easily find diving and snorkeling center in Havelock Island. The sea life and coral view is a "must-see" at Elephant beach..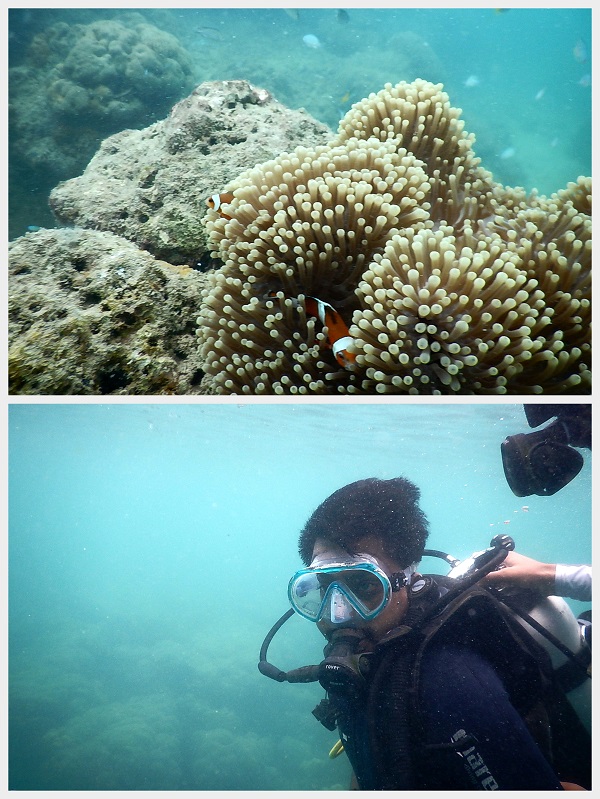 The next day we took a ferry back to Port Blair and visited Chatham Saw Mill. It is an important tourist place and one of the oldest saw mills in Asia.  What is worth watching is the bomb pit which has a story to tell about the world war II. The pit was created by bombs dropped by Japanese during world war II..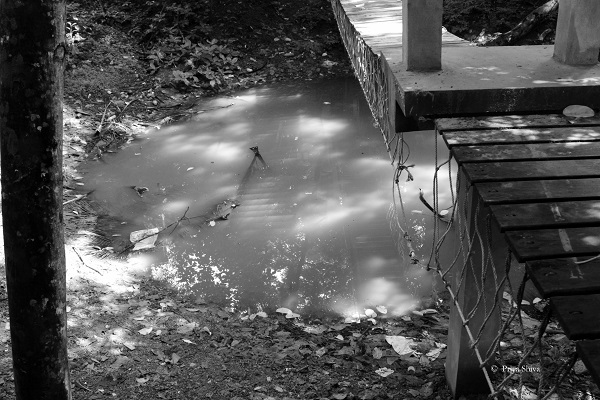 We also made a short visit to Samudrika Marine Museum. The museum has a range of exhibits and informative coverage of the Andaman island's tribal communities, plants and animals. We thoroughly enjoyed our stay in Andaman Islands and felt that 4 days is a short time to explore things there. The best time to visit these Islands are between November to March. So, we hope to visit this place soon and explore more.. Until we travel again to a new place, live these beautiful memories with us..
Love,
Shiva & Priya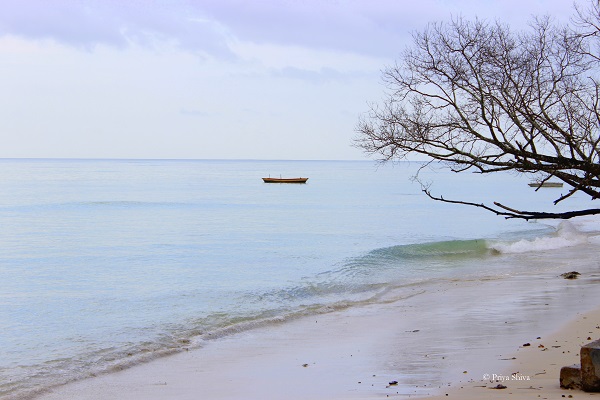 Yum