It is 4 P.M and my tummy is growling for tea and snacks. While an everyday cookie, pack of chips or a brownie just adds up unnecessary calories and weight, a complete absence of food treats seems boring to me. I love snacking and I found a healthier solution for snacking with Nuts.
Snacking simply means to eat or drink something between meals and satisfy your untimely hunger pangs. I can go snacking at tea time, while traveling or even while reading a book! Well, that's the foodie in me..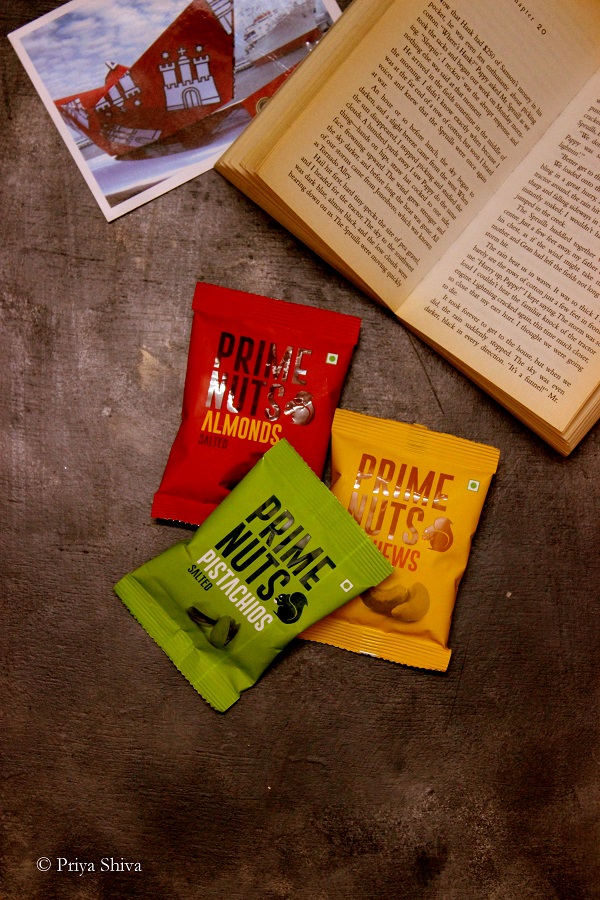 The need to snack can also start from boredom or unsettled emotions. I would definitely end up soothing myself with a cup of  ginger tea and treats. Nuts can surely be mood boosting snack and a perfect tea-time partner. Nuts are power food. Only a handful of nuts can be more satisfying than a pack of chips.
I recently received various types of processed nuts from Prime nuts and I simply loved them! The pumpkin seeds reminded me of my childhood days when I would sit with a bowlful of them and enjoy it with my friends. Time will fly with these nuts and chit-chats. One can find happiness in such simple pleasures of life. They also seem to be more meaningful now..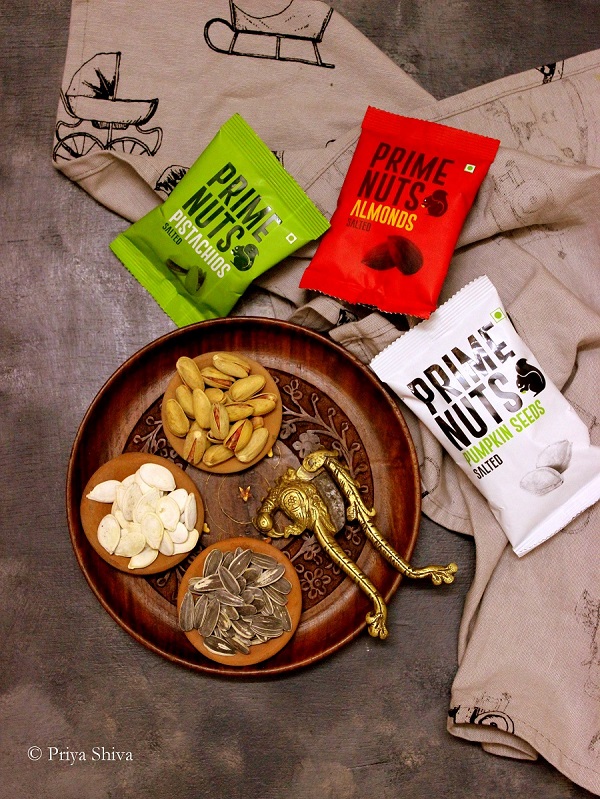 Nuts are great source of various nutrients. Nuts can be stored at room temperature for a long time. That's why they make an ideal snack for traveling. Prime nuts have various types of processed nuts ranging from Cashew nuts, almonds, peanuts, sunflower seeds, pumpkin seeds, pistachio etc. I loved their colorful packaging too!  Click here to know more about Prime Nuts.
Treat each snack as a mini meal. Nuts are high in fiber and they help you feel full and satisfied with a handful of them. So, do you love snacking too? Make a healthier and mindful choice today. If life gives you nuts, eat it!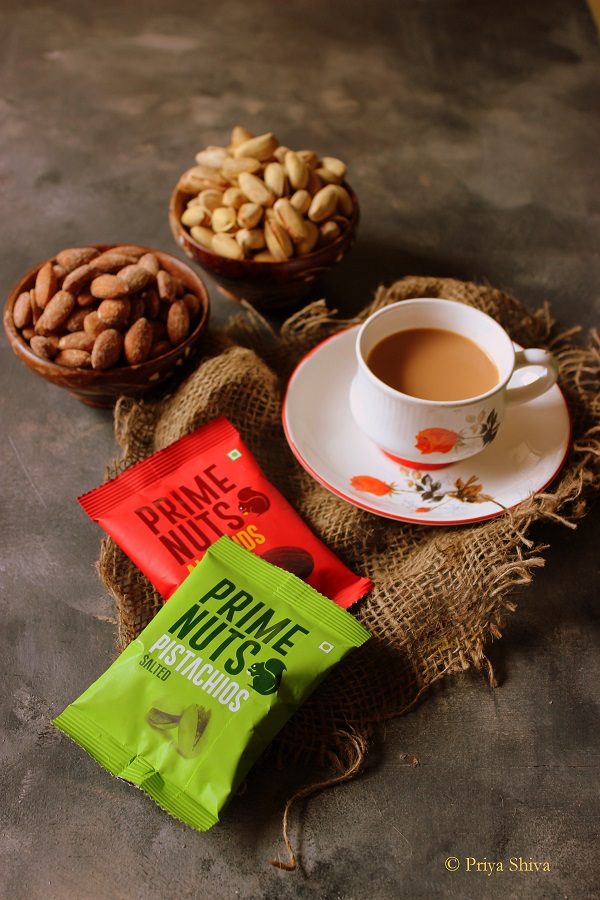 *****I received free products but all opinions shared are mine after using the product*****
Yum