We got back on the road travelling again to a new destination. It has become mandatory for us to travel every few months not to escape life but to live life. This time we decided to travel from Bangalore to Harangi backwaters. We started early as always and stopped for breakfast at Kamat Hotel near Channapatna. The road to Harangi is pretty much straight from Hunsur and in approximately 80 kms from Mysore, you hit Kushalnagar. Just off the main road and a drive of about 5 kms through the forest you hit the backwaters . Harangi originates in the Pushpagiri Hills of Western Ghats in Kodagu, Karnataka.
It was afternoon by the time we reached Prakruth Resort as we took couple of breaks for refreshment. It is approximately 250 km and we totally enjoyed the drive.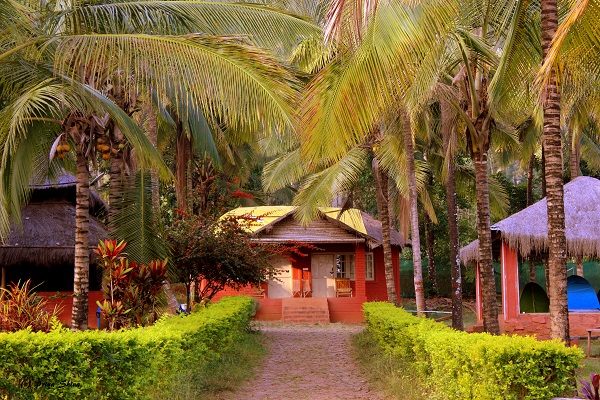 Prakruth resort is situated very close to backwaters and you can simply take a walk towards the river to enjoy some peace and serenity. It is a place to simply relax and cut off yourself from the hustle bustle of city life. There is no mobile connectivity or even a TV in your room! So, if you are planning to stay at this place, plan to simply relax, spend time with your family talking and maybe playing some outdoor and indoor games like Chess, Badminton, Carom board etc. After going around the property spread on a 10 acre land , we sneaked through the back gates to hit the backwater and wet our feet. The expanse of land and water is a sight to behold and it immediately makes you believe it is one of the best views in South India.  After a decent lunch and a small nap we decided to just laze around in the property for the evening .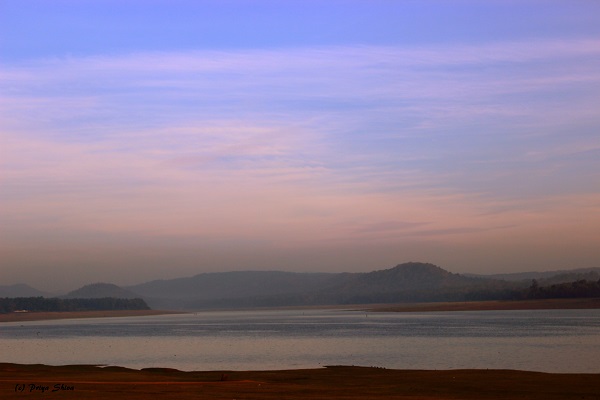 Since we had nothing much to do the next day we visited Cauvery Nisargadhama and enjoyed some boating there.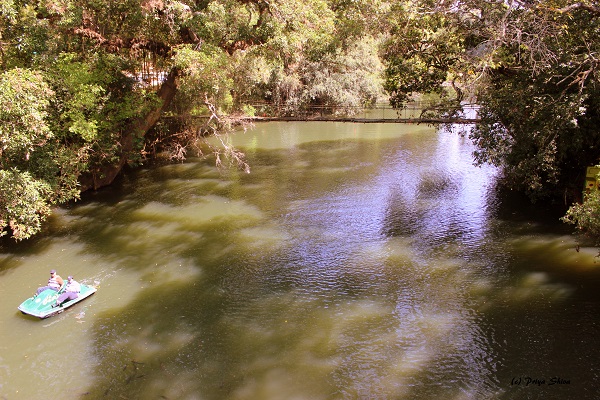 Some 12 kms from Nisragadama is the Harangi Dam which was flowing with water and almost no tourist crowd present. The drive to the dam is through a single road which is good in parts and partly good. On our way back we decided to just grab a few snacks to while away in our room and add some calories as there was nothing else to do . We hit the resort back in time for lunch and our son made friends with all the helpers around the property and was tailing them through out the day, leaving us some time to talk and interact and muse at life . These breaks are good for us , because as a family we get a lot of time to listen to our favorite music and discuss a lot of stuff which we have been postponing for want of time in the busy city life.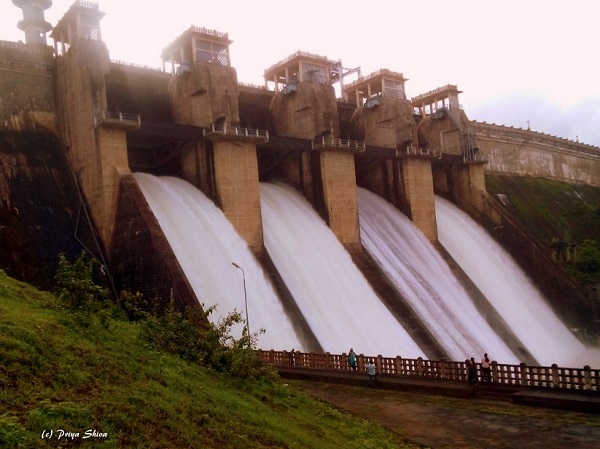 We decided to check out Dubare Elephant Camp the next day. Our kid was excited to the core the moment we mentioned elephants.  Dubare has got a lot of elephants which enjoy being bathed and are trained to pose for cameras and the only way to reach the camp is through small boats that take you there..quite a touristy idea to make money.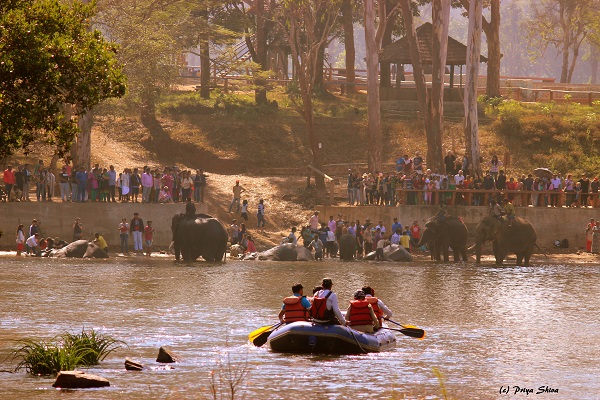 After the elephants watching we decided to get back to the car when we saw some well maintained horses taking tourist for a small ride. Though initially hesitant about sitting on a horse our son decided to give it a try . Once on the top he was not willing to let go of it. Sometimes the child in us also peeps up and we also went for a ride in the horse .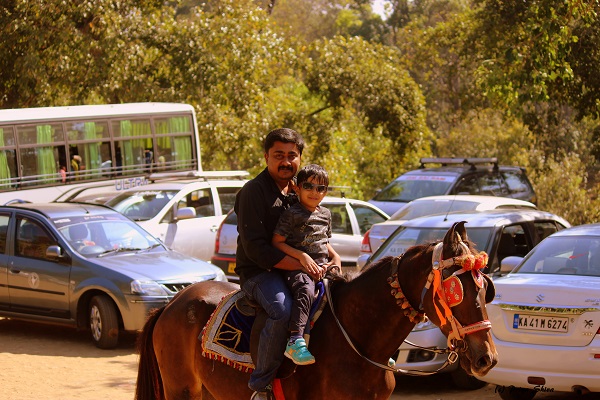 Harangi is a place where you have options to go around and see a lot of things including Nagarhole National Park. Its a beautiful drive through the national park and you will find animals on the road. It is about 60 km from the resort and we decided to only enjoy a drive through the green jungle this time. We have been to Nagarhole earlier and you can click here to read the details. It is always amazing to see these deer on the road posing for a click..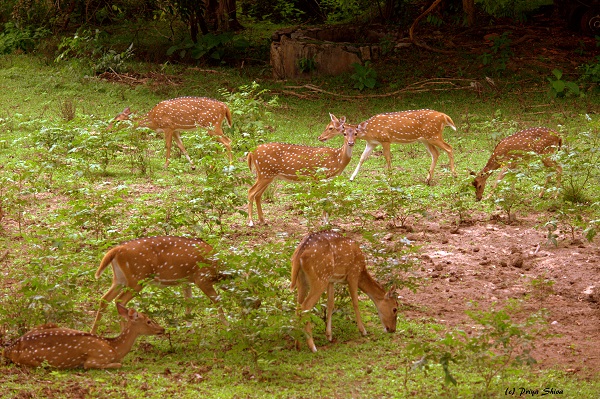 You can also simply stay in the resort, enjoy walk through the coffee estate and breathe the fresh air.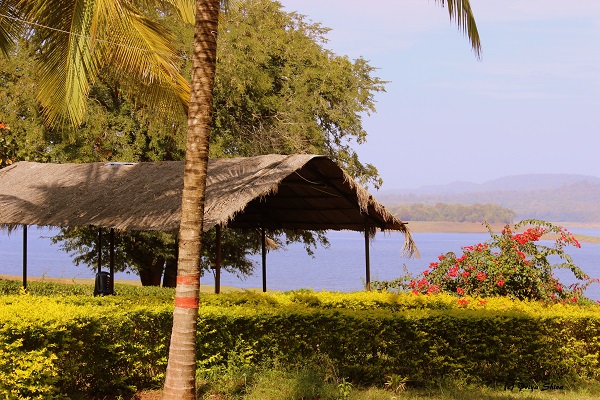 Whatever you do, do not miss travelling and seeing that happy smile on your face. Inspire us with your travel stories until we hit the road again…
Love,
Shiva and Priya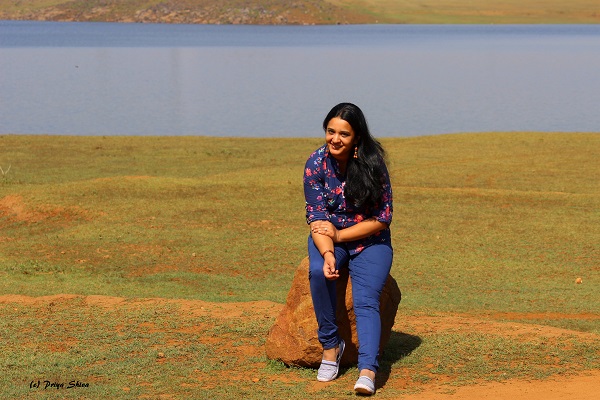 Yum