Change happens in life the moment you step out of your comfort zone and try something different. It could be in daily activities or even in cooking. Curd rice is one of the most comforting dish and my family favorite. The minute I thought of making it with beaten rice, I knew I'm moving out of my comfort zone. I have always made curd rice using steamed raw rice. The outcome of Thayir Aval was so good and easier too! No waiting till raw rice gets cooked and then again waiting to cool it down. You just need flat 15 minutes and your curd rice with beaten rice is ready..
On other notes I have been awe struck with sky lately. Yes, you heard me right :)..You might wonder what the sky has to offer but you need to look through my lens to believe me that every time I look at the sky, I see something different…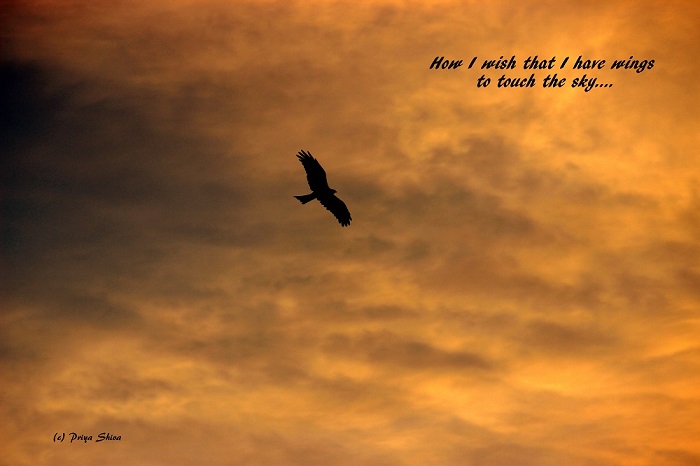 The sky is everywhere and you just need to change the way you look at it to enjoy the beauty around you. I never get tired of watching the sky. Each day I see something new and a different shade. I can enjoy the early morning sun rise, the afternoon clear blue sky or go gaga over the full moon..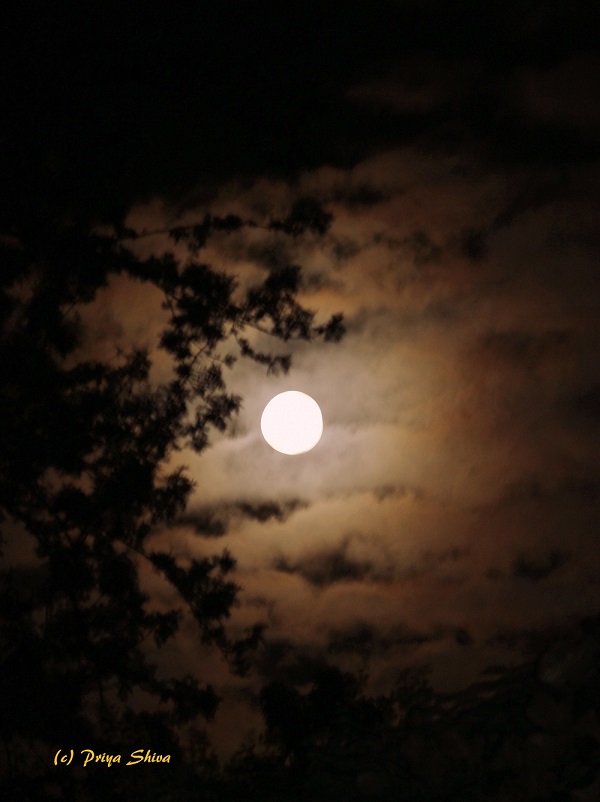 So, enjoy the beauty around you and enjoy a quick recipe for Thayir Aval today..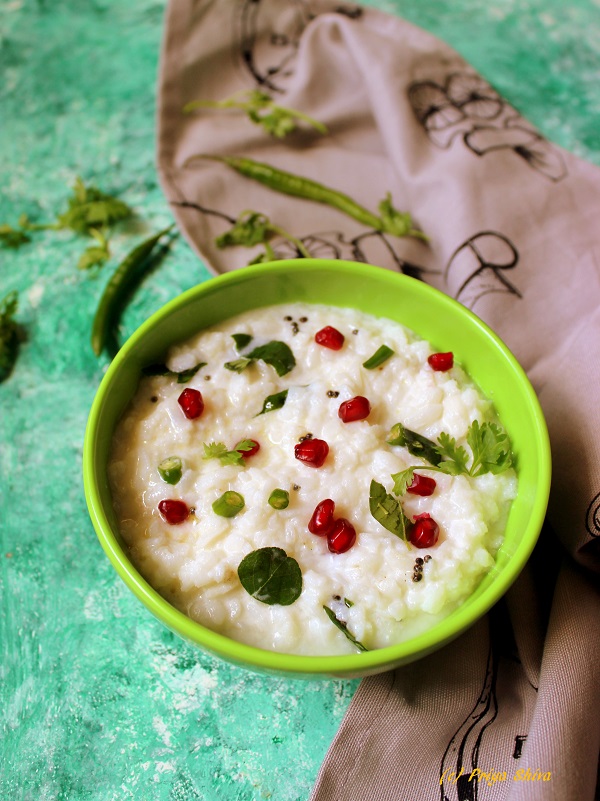 Thayir Aval Recipe
Author:
Prep time:
Cook time:
Total time:
Ingredients
Aval/Poha/beaten Rice – 1 cup
Curd – 1 cup
Mustard seeds – ½ tsp
Urad dal / White lentil – ½ tsp
Green chilli – 1(finely chopped)
Curry leaves – 1 sprig
Asafoetida/hing – 1/4 tsp
Pomegranate seeds – 1/4 cup
Salt to taste
Vegetable oil – 1 tsp
Instructions
Add beaten rice in a colander and run it under water for 2 minutes to clean it. Soak this cleaned beaten rice in warm water for 10 minutes.
Drain the excess water and add beaten rice with curd and salt in a mixing bowl. Mix well.
Now take a small frying pan and add oil to it. Add mustard seeds, white lentil and when mustard seeds crackle, add green chilli, curry leaves, asafoetida and saute for few seconds.
Transfer the content into the mixing bowl. Mix it well.
Garnish some pomegranate seeds, serve it with some pickle and papad.
Yum