My today's post is a guest post and recipe for Vendakkai Mor Kozhambu which I shared with Sai Priya on her blog – Ladys Phinger. I have known Sai Priya for last few years through this blogging world. I love to drool on her food images and read her food stories. So, I was delighted when she asked me to do a guest post for her blog.
Sai Priya is a Telecom Engineer by profession, a photographer by passion and an artist by nature. She loves travelling, meeting people,capturing them in her camera lens & while doing that she never misses a chance to explore local cuisine. She stepped into this blogging world two years back to share her food and travel experience.
So, do stop by her blog to check out her lovely blog and read food stories. I have shared Vendakkai More Kolambu recipe today with her readers. Mor means Buttermik and Kozhambu means stew. So, this is a stew made with buttermilk cooked with vegetable and coconut and other simple ingredients. You can serve this dish with some steamed rice.
Click Here to Read the complete recipe and guest post.
Thank you Sai Priya once again for giving the space and opportunity to share a dish with your friends and readers.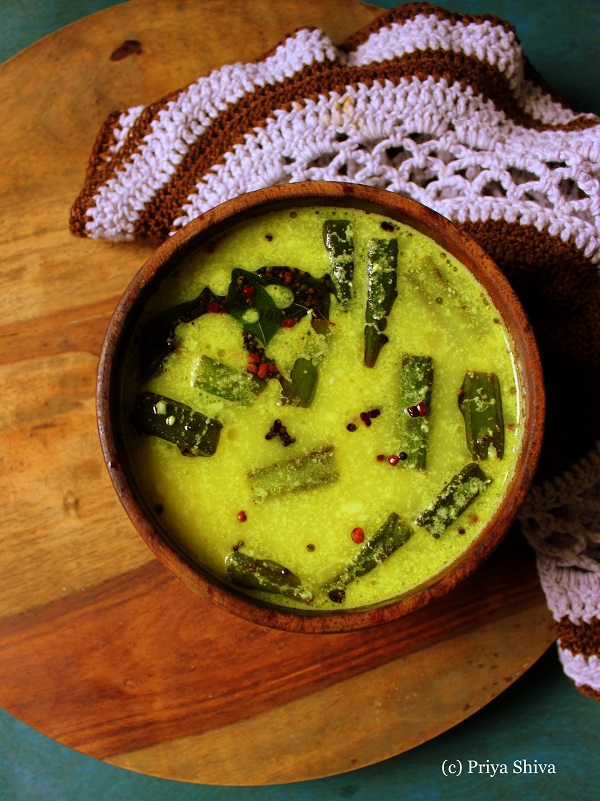 Yum