I will be sharing the recipe for a quick and healthy Mango Plum Smoothie today but before I do that, let's talk about the new things which I have lined up for you all. I have started my Cooking YouTube channel. It is a good thing as I got good response for my first video itself. It takes lot of time as I'm the one who is cooking, shooting and editing but I'm totally enjoying it. These are just 1 minute cooking videos and fast moving.
So, watch the videos and share the feedback. Play, Share and Subscribe to my channel and enjoy cooking with me –
The Mango season is about to end but before that do whip up this quick Mango Plum smoothie made with goodness of mango and plums. After all you just need 5 minutes and 4 ingredients to make this smoothie!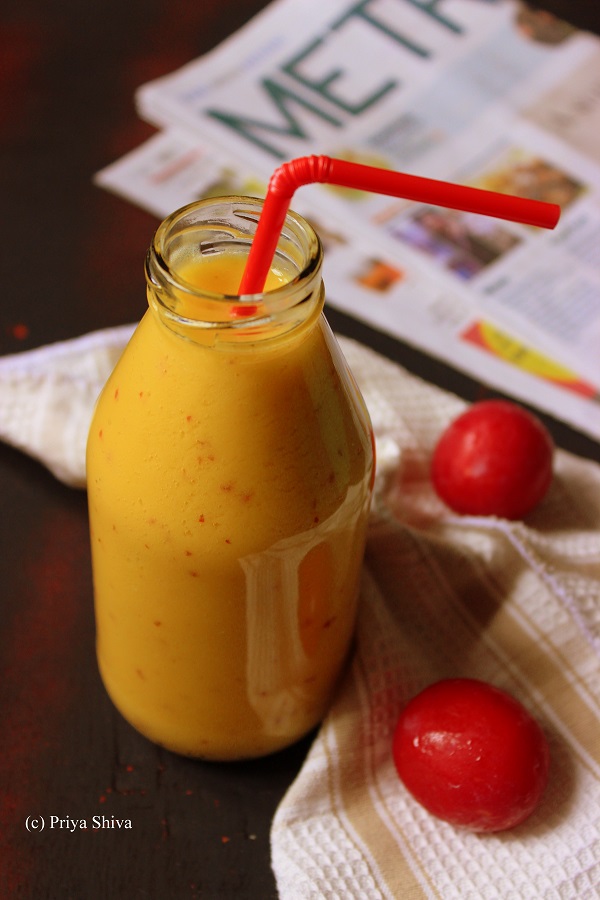 Mango Plum Smoothie Recipe
Ingredients
Mango - 1
Plums - 2
Sugar - 4 tsp
Milk - 2 cups
Instructions
Take out the pulp of mango by discarding the seed and peel. Dsicard seeds in plums too.
Add chopped fruits, sugar, milk in your blender and blitz it until smooth.
Pour in 2 glasses and enjoy!
Yum