Looking for something to keep you cool this summer? Then you got to try this Lemon Mint Popsicle. It is icy, refreshing, lemony, minty and you just keep asking for more. You can never have too many Popsicle in your freezer 🙂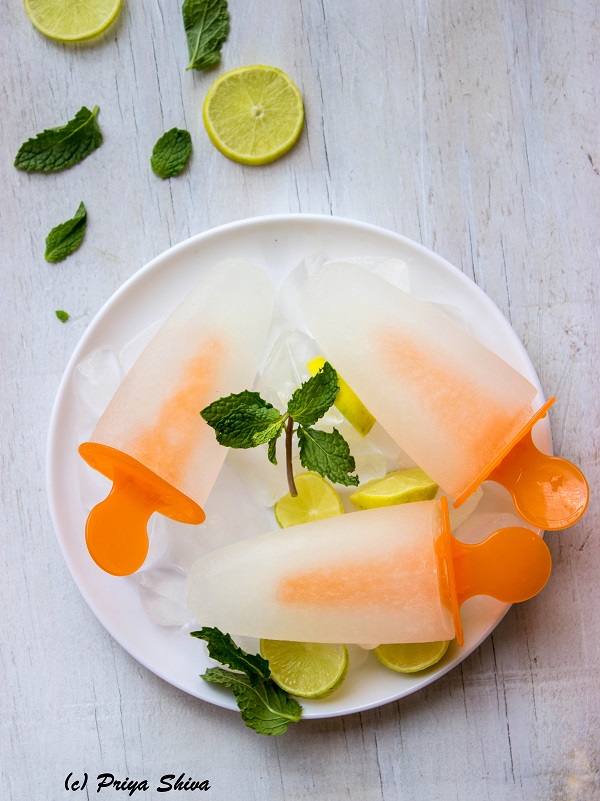 It is unbelievably hot this time. I remember my childhood days when I used to visit Bangalore during summer vacation and stay in my Uncle's house. Delhi heat used to be unbearable and we used to come for some relief to Bangalore. The city used to be surrounded by lakes and greenery. Cutting down trees and global warming has changed the city completely. It is the same story across the world. We have misused our Mother nature without thinking of the consequences. We all talk about advancement in science and technology. Its time to seriously take actions to save our mother Earth. Lets all think of good old days and rebuild a better world for our children..
Coming back to today's recipe.. No one can say no to kuchi ice or better known as Popsicle in summer days. I can actually think of dipping myself in a tub full of ice right now. Oh yes, its that hot! Lemon and mint are perfect companions to get your through this summer. So, here's an easy Lemon mint Popsicle recipe. Keep eating icy Popsicle and stay cool!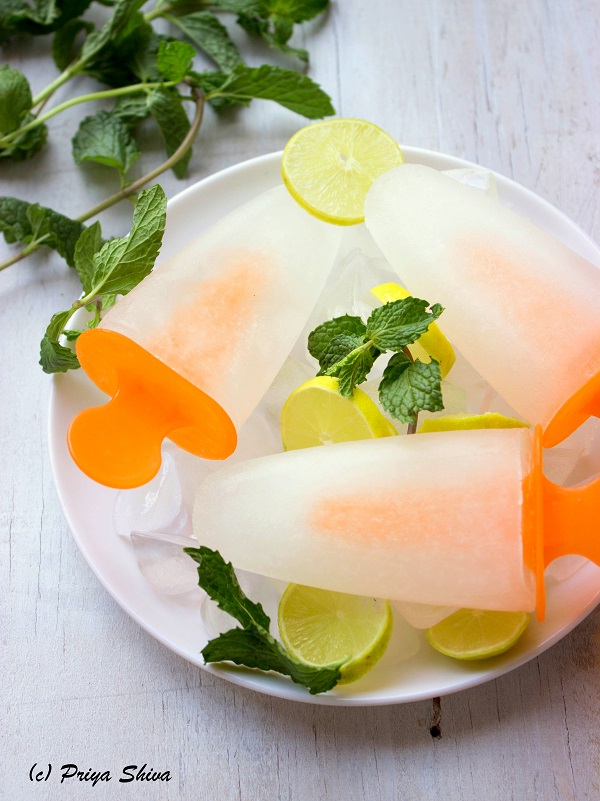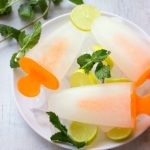 Lemon Mint Popsicle Recipe
Make easy, refreshing Popsicle with lemon and mint.
Ingredients
1

big lemon

Water - 2 glasses

salt – 1/8 tsp

Powdered Sugar – 4 tsp

Mint leaves - 10-12
Instructions
Divide lemon into equal half. Microwave it for 10 seconds. Squeeze it nicely to take out the maximum juice.

Add water, lemon juice, sugar, salt, mint leaves in a jar and mix well.

Strain it and pour it in Popsicle tray.

Freeze it for 4 hours and enjoy!
Yum