These healthy, Eggless Papaya Banana Honey Muffins made with whole wheat flour are prefect for breakfast to enjoy with your whole family. Breakfast is the most important meal of the day. So, I will be smart and eat breakfast!
Our grandparents advised, our parents preached and we still manage to skip breakfast. I have been there making the same mistake and giving lame excuses. When I think of it, trust me its embarrassing! the excuses would range from – I was busy cleaning the house, I was running behind the kid, I was so exhausted even to fix a breakfast for myself but I ensured that my family is fed. How ridiculous! How can I take care of my family if I'm not even capable to take care of myself. So, I changed my way and today I enjoy a wholesome breakfast with my family 🙂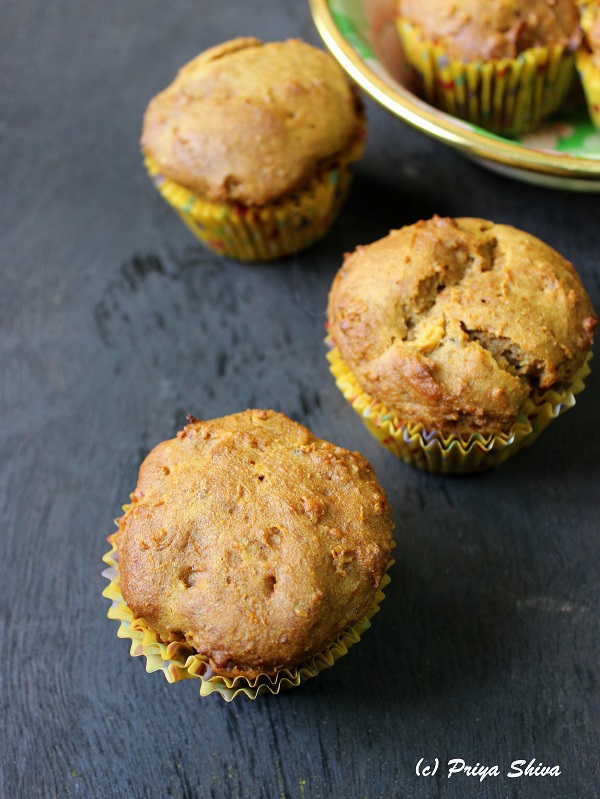 These Eggless Papaya Banana Honey Muffins can be made in no time and enjoyed with your whole family.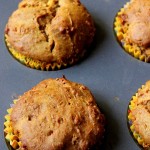 Eggless Papaya Banana Honey Muffin
Ingredients
1

cup

Whole wheat flour

1/2

cup

Ripe papaya

2

Ripe bananas

small ones

1/4

cup

Olive Oil

1/4

cup

Honey

1/2

tsp

Baking Soda

1/2

tsp

Baking Powder

1

tsp

Vanilla extract
Instructions
Sift all purpose flour, baking powder, baking soda and keep it aside.

Peel the skin of bananas and blend it with papaya to make a puree.

Add oil, banana-carrot paste, vanilla essence in a mixing bowl and mix well. Fold in honey and mix well until sugar completely dissolves.

Now add flour slowly to the mix and fold. Do not over mix. The flour must get moistened.

Grease the muffin cups with some oil evenly or use liners and add the batter to it. Make sure to fill each muffin cup till 3/4 cup and sprinkle some nuts on top.

Preheat oven at 180 degree Celsius.

Bake at same temperature for 25-30 minutes or till it turns golden brown.

Once it has cooled down, remove from the muffin cup and enjoy!!
Yum