Strawberry Green tea Mojito is a refreshing cocktail to enjoy in this strawberry season. It's holiday season and I'm thinking of enjoying some fun time with my family and friends. I'm thinking of relaxing, maybe a massage, some shopping or even a weekend getaway 🙂 ..Well, everything doesn't happen as we think or plan but we can definitely make a refreshing cocktail and enjoy.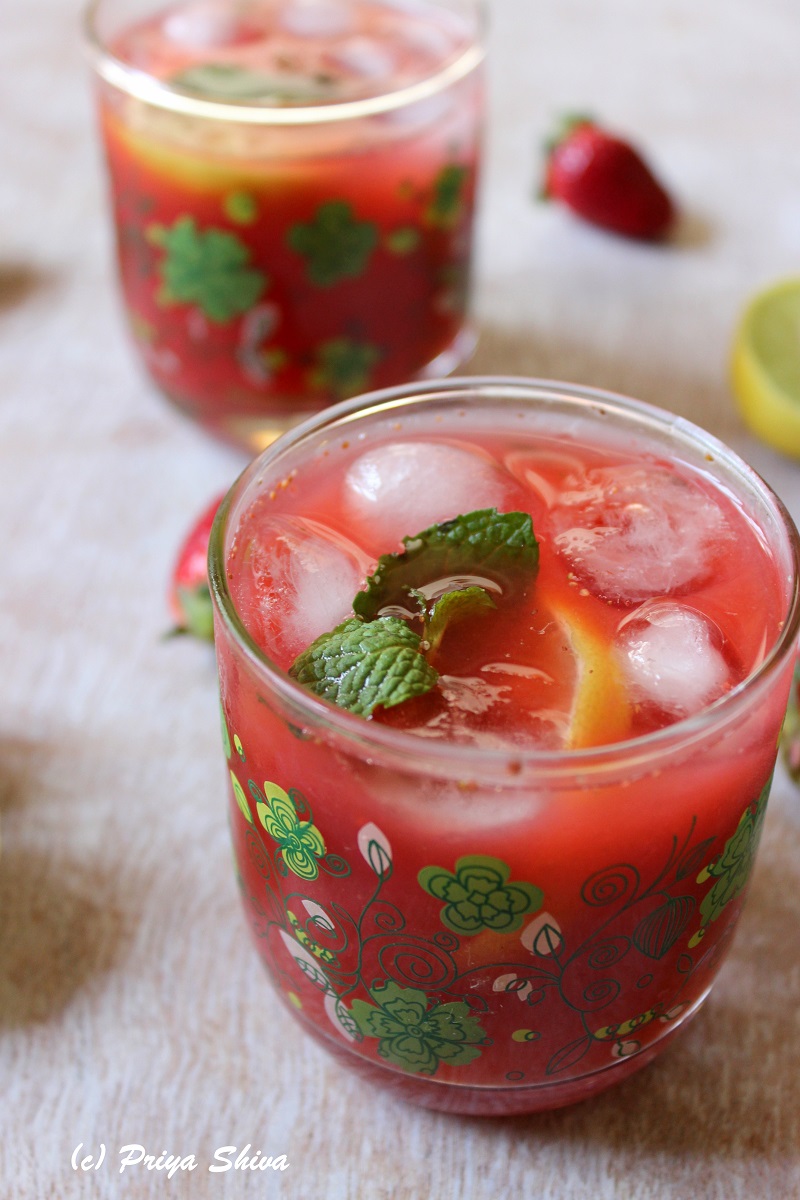 I'm not a big fan of green tea. Here, I said it and now you can judge me 🙂 .. I'm a tea lover but I never developed a taste for green tea. I'm happy with my ordinary ginger tea. I occasionally do enjoy some iced green tea which has to be flavored with some fruit or herb. I never planned to make this cocktail or post it. It just happened that I was in a good mood yesterday. Blogadda published my interview with them and it made me so happy that I decided to celebrate it with my hubby. Click here to read my interview.
You can even avoid adding rum and enjoy it as a mocktail. So sharing the recipe with you all and wish you all a very happy Holidays <3 <3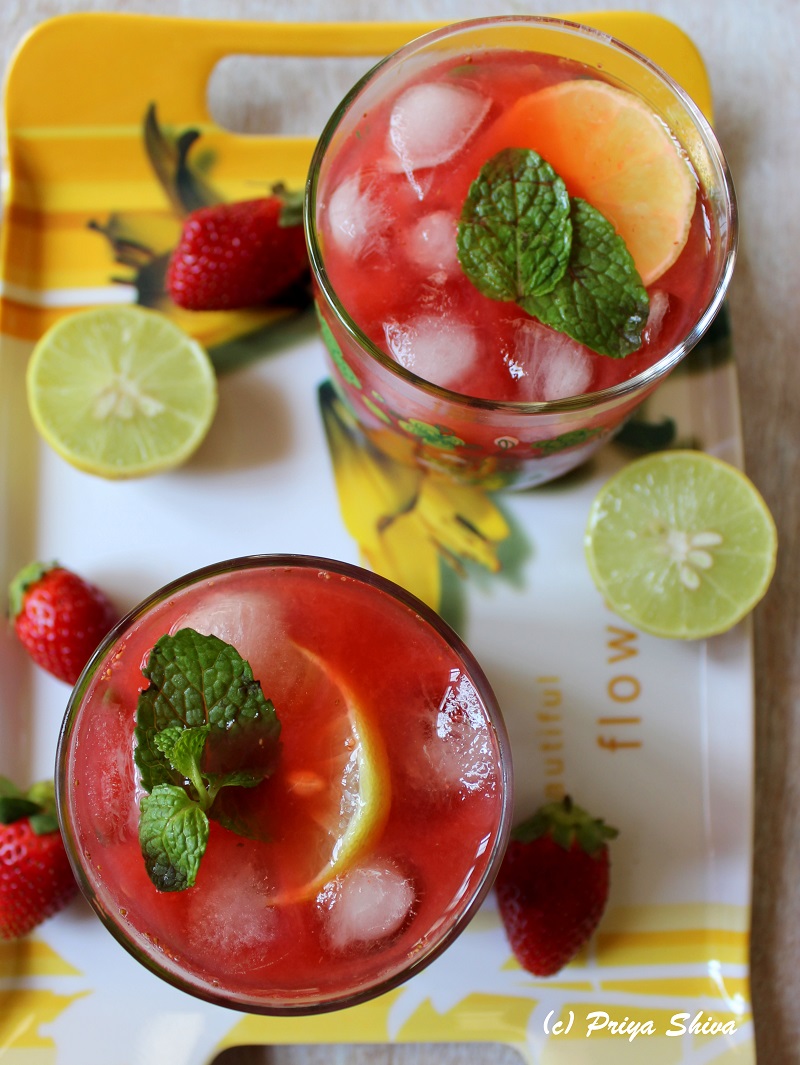 Strawberry Green Tea Mojito
Author:
Prep time:
Cook time:
Total time:
Refreshing mojito with strawberries and green tea!
Ingredients
Fresh strawberries – 8-10
Lemons – 4
Green Tea – 2 tsp
Bacardi White rum – 60 ml
Mint leaves
Sugar – 4 tsp
water – 1 cup
Club Soda – 2 cups
Instructions
Brew green tea in water, strain and let it cool down.
Hull strawberries and add them to your blender to make a sauce.
Cut 2 lemons into thin wedges. Juice remaining 2 lemons.
Muddle the lime wedges, strawberry sauce, green tea, mint leaves, and sugar together. Now add rum and lemon juice. Stir well.
Pour this into 2 glasses and top it with club soda.
Add ice-cubes, garnish this cocktail with mint or lemon slices.
Notes
You can avoid adding rum and enjoy it as a mocktail.[br]You can also use strawberry crush in place of using fresh strawberries. Adjust sugar accordingly.
********************strictly for above 18*********************
Yum