Spices play a crucial role in Indian cooking as we vibrantly use different spices to make different dishes. One of the most commonly used spice mix in South India is Rasam Powder to make comforting rasam. Rasam is an Indian clear soup and I have already shared recipes for it. Pepper rasam powder is used to make pepper rasam which has predominant taste of pepper and cumin seeds. If you have the spice mix handy, it will be easier to prepare the soup. I have shared a recipe earlier in my blog for Regular Rasam Powder which we use to make Tomato Rasam or Lemon Rasam. 
Today, I'm exclusively sharing the recipe of Pepper Rasam Powder. Click here to check the complete recipe for pepper rasam.
You can also check out the recipe video to make Pepper Rasam: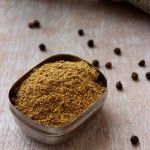 Pepper rasam powder
Ingredients
Coriander seeds - 2 tbsp

Toor Dal/split yellow pigeon peas - 2 tbsp

Cumin seeds/Jeera - 1 tbsp

Black Pepper Corns - 1 tbsp
Instructions
Heat a frying pan and add all ingredients and dry roast all ingredients on low flame for few minutes till lentil turns light brown.

Transfer content into a bowl and let it cool down.

Now add all ingredients in your dry grinder and coarsely grind it.

Store it in a airtight container and place it in dry cool place.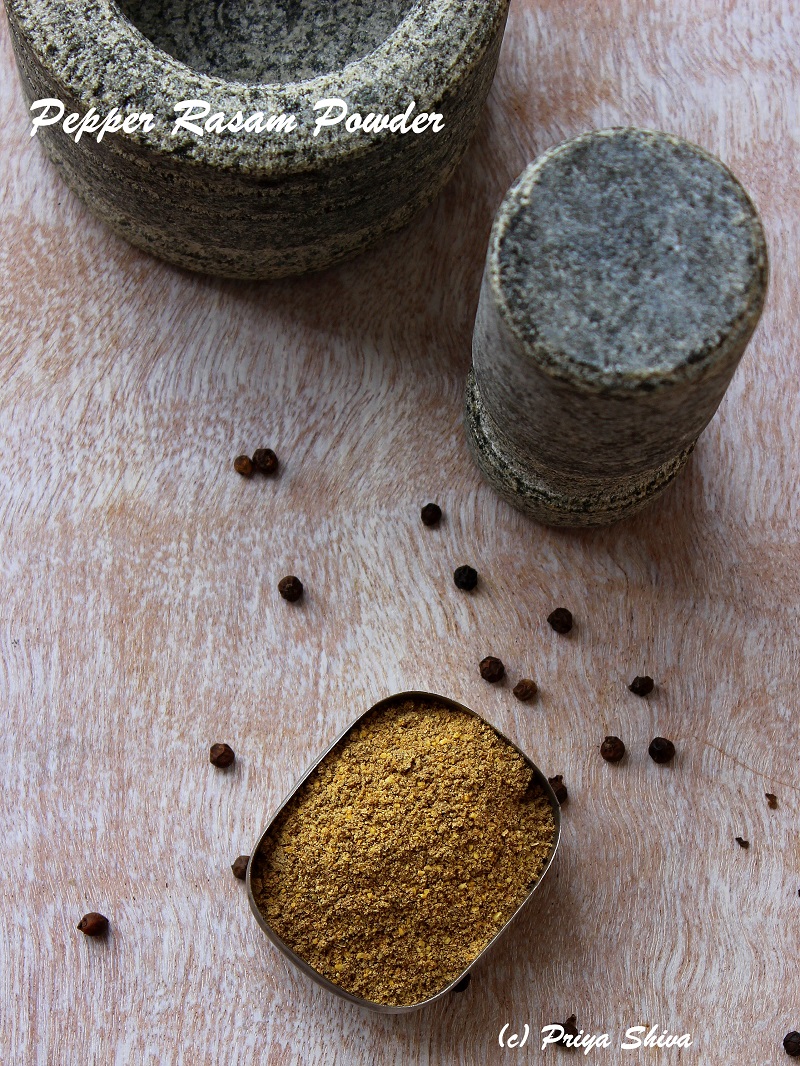 Yum