Its so much fun to cook around festival times. Everyone seems happy, excited and everything around us looks positive. Navratri has started and as always, I decided to make some offering for God everyday. Today it was Sorakkai payasam, a light milk pudding made with bottle gourd which is cooked in milk and sugar. It is very popular in India and usually prepared around festivals or special occasions. In North India, it is known as Lauki or Doodhi Kheer and in South India we call it as Sorakkai Payasam. You can also serve it as a dessert. It is easy to prepare and it can be either served warm or serve it cold. So, sharing the recipe and hope you all try and share the feedback with me.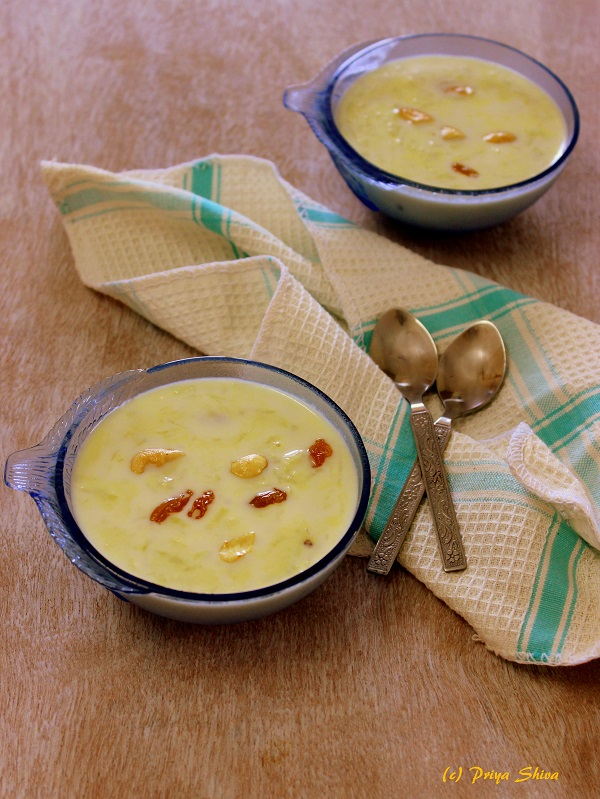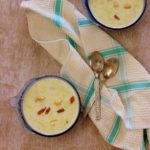 Sorakkai Payasam / Lauki Kheer
Light, simple, delicious milk pudding prepared with bottle gourd cooked in milk and sugar!
Ingredients
1

Bottle gourd/lauki/sorakkai

3

tsp

ghee/clarified butter

4

cups

milk

1

cup

sugar

1

tsp

cardamom powder

12

broken cashews

10

raisins
Instructions
Peel bottle gourd, cut it into half length wise and take out the seeds from center of the bottle gourd.

Grate the bottle gourd and squeeze out the water.

Heat 2 tsp ghee in frying pan and add the grated bottle gourd. Stir fry for few minutes on low flame. Transfer this in to the bowl.

Heat 1 tsp ghee in same pan and fry cashews and raisins till cashews turn golden brown.

Boil the milk in sauce pan. Once it reaches boiling point, lower the flame and let the milk simmer for few minutes.

Add the bottle gourd to the milk and cook for 5 minutes. Keep stirring.

Add the sugar and cardamom powder and mix it well.

Garnish with fried cashews and rasins and serve this pudding warm or cold.
Yum