My today's post concentrates on Bigbasket.com – online supermarket Chennai . I was recently contacted by them to write a review and share my views. I'm very happy to share a positive review but before I share my review on India's largest online food and grocery store, let's get to know to more about them.
What is bigbasket.com –
Bigbasket operates in the 6 cities and there are Pune, Hyderadabad, Mumbai, Bangalore, Delhi and Chennai. In 2015, the online store receives the fund of 200 crore in order to lead the venture. Some of the existing investors are LionRock Capital and Ascent capital participated along with the Basketball to set the valuations. Big basket was opened in 2011 by VS Ramesh, Hari Menon, Vipul Parekh, Abhinay Choudhari and Hari Menon. The founders of Bigbasket earlier started the store Fabmall and this is one of the pioneers in online site and then Aditya Birla Retail acquired it, now it operates by the More brand.
Bigbasket.com – online grocery Chennai – is India's largest online food and grocery store with over 14,000 products and over a 1000 brands in  their catalogue to choose. You can choose to buy fresh Fruits and Vegetables, Rice and lentils, Spices and Seasoning to Packaged products, Beverages, Personal care products, Meats. They have it all! You can pay online using your debit / credit card or by cash / sodexo on delivery. They guarantee on time delivery, and the best quality! 
You can even order fresh fruits and vegetables, nicely chopped and delivered to your door step.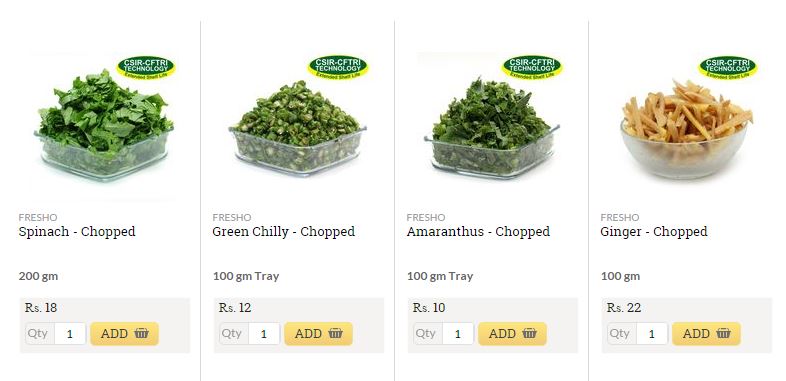 They currently offer our services in Bangalore, Mysore , Hyderabad , Mumbai, Pune, Chennai & Delhi city limits.
Why should you use bigbasket.com?
Bigbasket.com allows you to walk away from travelling in traffic, the drudgery of grocery shopping and welcome an easy relaxed way of browsing and shopping for groceries. Discover new products and shop for all your food and grocery needs from the comfort of your home or office. No more getting stuck in traffic jams, paying for parking, standing in long queues and carrying heavy bags – get everything you need, when you need, right at your doorstep.
Food shopping online is now easy! You can even choose a convenient delivery time.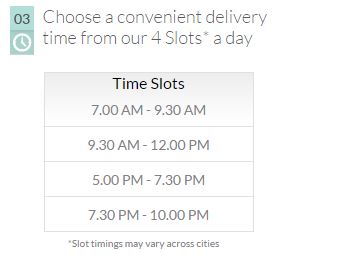 You can easily select your city and even check out discounts and offers!
Now comes the best part!
Do you know that bigbasket.com has a mobile app?
Do your grocery shopping on the go! With the BigBasket Mobile app, access all the features that BigBasket website offers you to have a great shopping experience. You can search orbrowse through our entire product catalogue, view products on offer, manage your shopping lists, place orders and view your order history.
All payment options are available including online card payments. You can also choose to use "Cash on Delivery", "Card on Delivery" payment options or pay using your BigBasket Wallet automatically. BigBasket Mobile App simplifies your search by giving you access to your smart basket which automatically includes products that you shop for most often.
The app is user-friendly and I loved the cash on delivery option as I get hesitant to use my credit card or debit card.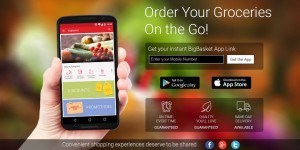 Frequently asked questions:-
Are there any charges for registration?
No. Registration on bigbasket.com is absolutely free.
How do I contact customer service?
Customer service team is available throughout the week, all seven days from 7 am to 10 pm. They can be reached at +18601231000 or via email at customerservice@bigbasket.com
You are free to share your feedback with them and they respond promptly.
What is the minimum order for delivery?
Free home delivery for orders Rs. 1000 and above. There is no minimum order for delivery but they charge a nominal delivery charge of Rs20 (Bangalore & Hyderabad) and Rs. 25 (Mumbai) for orders below Rs. 1000 in value.
All images and screenshots are taken from bigbasket.com online website. I loved the online shopping experience with bigbasket.com and hope you all enjoy it too!
****************** This is a sponsored post**********************
Yum