My day started today by baking this Eggless whole wheat coconut cake. I have learnt so much from my mom and share her recipes through my blog. She's my role-model in life who has taught me to live life to the fullest. I wanted to do something to cheer me up. Cooking and baking always changes my mood and cheers me up. So, I decided to make a tea-time cake before my husband gets up and surprise him with something sweet in the morning with his morning cup of coffee.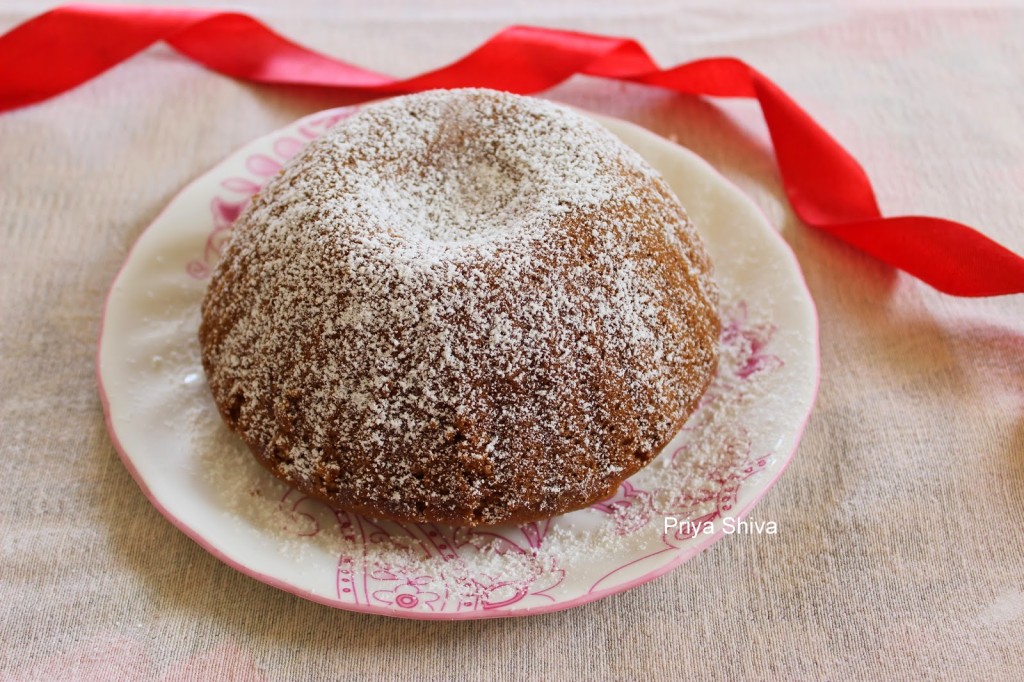 I'm still learning about baking and exploring but having all the fun with it. I love tea-time cakes and love using whole-wheat as it is a healthier option. I had earlier shared a recipe for atta cake and this time decided to try with some fresh coconut in it. As you all know coconut is soul-food for me and the spices combining with it just do wonders. So, sharing the recipe and hope you all have a wonderful week ahead.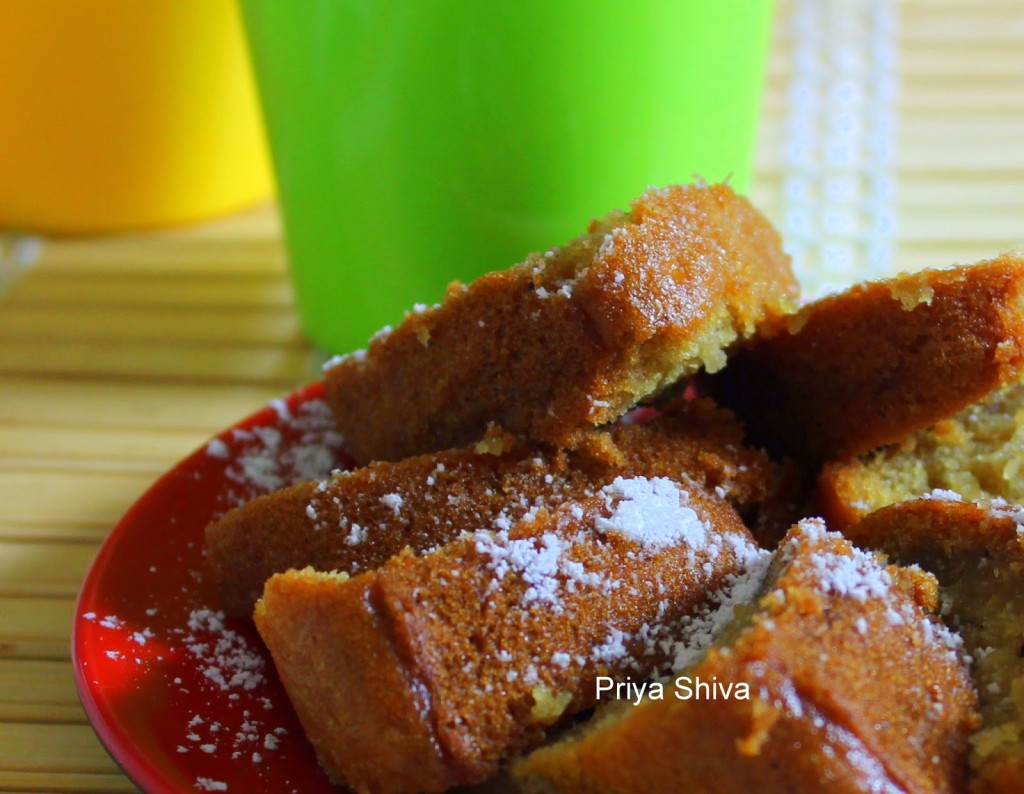 Eggless Whole Wheat Coconut Cake
Ingredients
2

cups

Whole wheat flour

1/3

cup

Fresh finely shredded coconut

1

cup

Sugar

1

cup

Yogurt

1 cup + 2 tbsp

Water

(you can add more to bring the cake to dropping consistency)

1

tsp

Baking powder

1/2

tsp

Baking soda

1

tsp

Cinnamon powder 

1

tsp

Cardamom powder

3/4

cup

Olive oil

1

tsp

Vanilla extract

optional
Instructions
Preheat oven at 180 C. Sift wheat flour, baking soda and baking powder and keep it aside. 

Add sugar, oil in a bowl and mix it well until sugar completely dissolves. Add yogurt and blend it well.

Now add all wheat flour slowly to the mix and blend it well. Add water and bring it to a dripping consistency. Make sure there are no lumps in the batter. Add cinnamon powder, cardamom powder, vanilla extract and finely shredded coconut and give a quick stir.

Grease the cake tin with some oil evenly and add the batter to it and fill only half way. You can also use butter paper.

ake at 180 C for 45-50 minutes. Check after 45 minutes by inserting a toothpick at the center of the cake. If it comes out clean, then your cake is done or else continue baking for 5 more minutes and keep a watch on it.

Once it has cooled down, invert it on a wire rack and let it cool down completely. Sprinkle some powdered sugar and enjoy with your tea/coffee.
Recipe Notes
Prep the cake once it has completely cooled down which will take about about 30-40 minutes.
Bring the batter to dropping consistency.
Do not keep the batter for a long time after preparing it as the baking powder and baking soda start reacting in it.
Use appropriate baking tin and fill only half way as the cake will rise. Use 9 inch or 10 inch round/square pan.
3.4.3177
Yum