Sunday is always a lazy day for me getting up late in the morning and then cooking something easy for brunch. I decided to cook some creamy fusilli and serving with toast. Fusilli are long, thick, corkscrew shaped pasta and you even get colourful fusilli in market. They look attractive for the kids and you can easily cook them with some vegetables to make a wholesome dish. So, sharing an easy recipe which can be served as breakfast, lunch or dinner.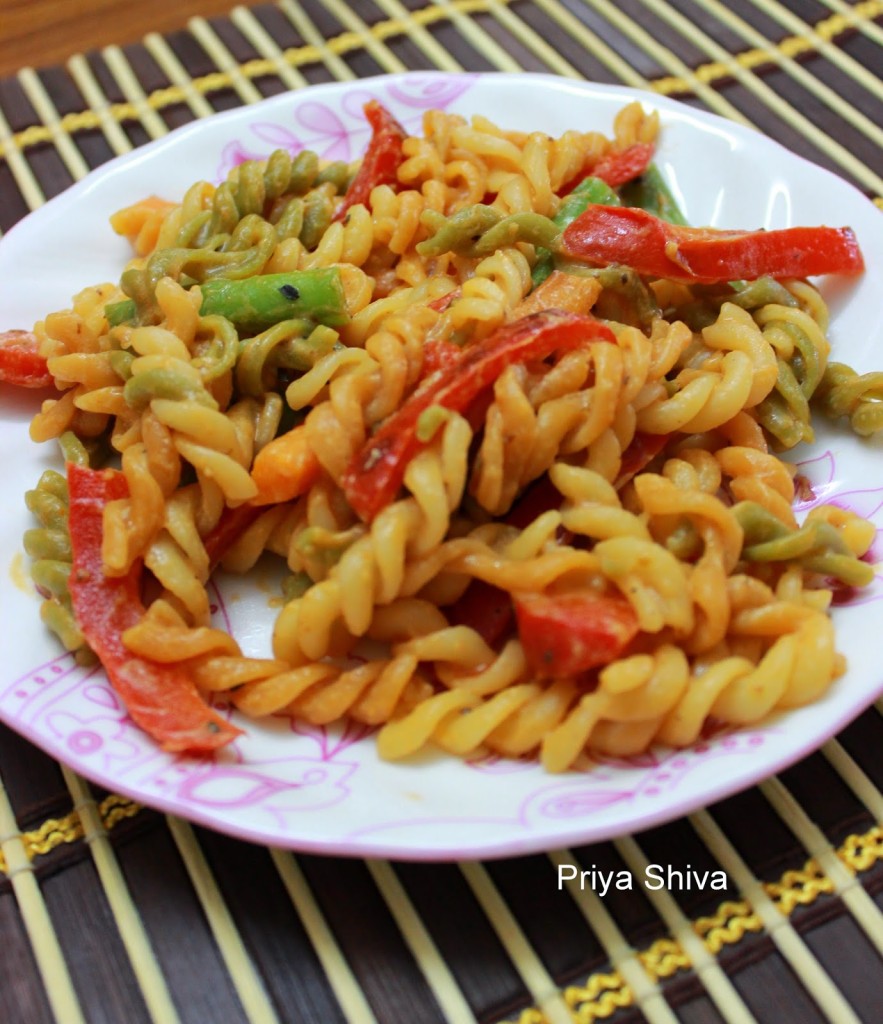 Serving – 2
Ingredients
Fusilli pasta – 1 cup (you can also use penne or macaroni)
1 Capsicum (thinly sliced)
1 carrot (peeled and sliced)
4-5 Green beans (chopped in 2 inches length)
Milk – 1/2 cup
Oregano seasoning – 1 tsp
Chili Flakes – 1 tsp
Tomato sauce – 2 tbsp
Butter – 2 tbsp
Salt to taste
Grated cheese – 2 tbsp
Method:
1) Cook fusilli with enough water and salt until its soft and cooked.
2) Drain the water and keep it aside.
3) Heat the butter in a pan and sauté carrots, beans and capsicum for 2-3 minutes.
4) Add the milk and bring to a boil.
5) Add oregano seasoning,  chili flakes, salt and mix it well.
6) Cook pasta in the sauce and when the milk is almost absorbed, add tomato sauce and mix it well.
Transfer the content in a serving plate and garnish with grated cheese and serve it hot with toast or garlic bread.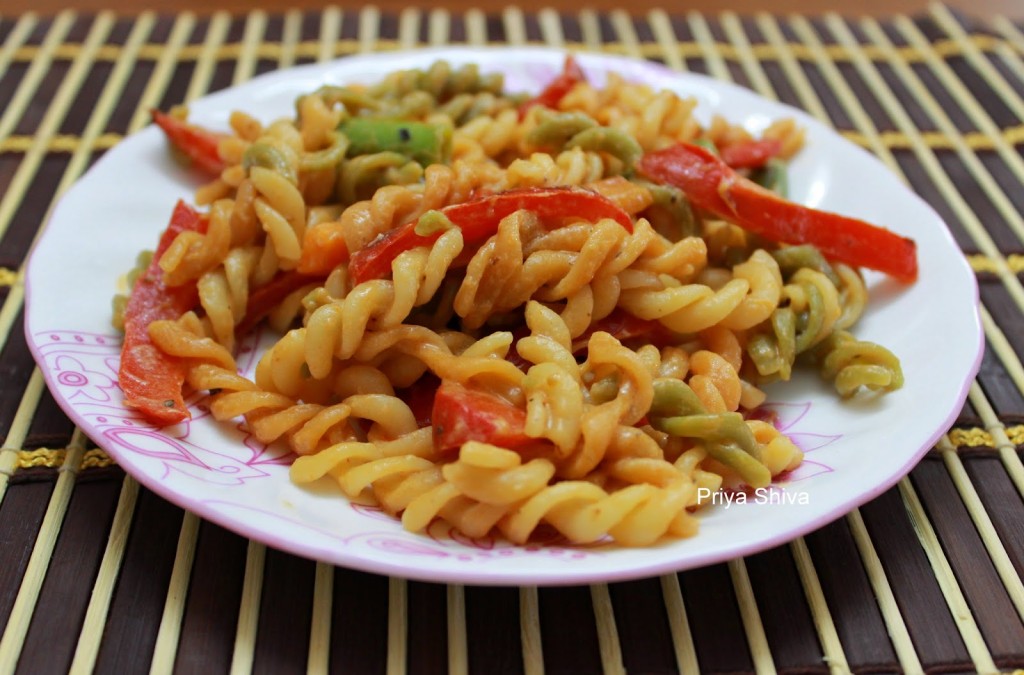 Yum