Summer and viral fever keeps making me thirsty. So, made some refreshing pineapple lemonade. Pineapples are loaded with vitamin C, fiber, and calcium. They offer a wide range of health benefits and gives a nice tropical flavor. I even love the smell of pineapples and feels so refreshing. So, sharing an easy recipe with 3 simple ingredients..
Yield – 2 large glasses
Ingredients:
Chopped pineapples – 3 cups
Lemon Juice – 3 tbsp
Ice cubes – 2 cups
Sugar – 3 tbsp
Method:
Add all the ingredients in your blender and blitz it until smooth and enjoy!!
Tips:
I have used fresh pineapples for making this lemonade.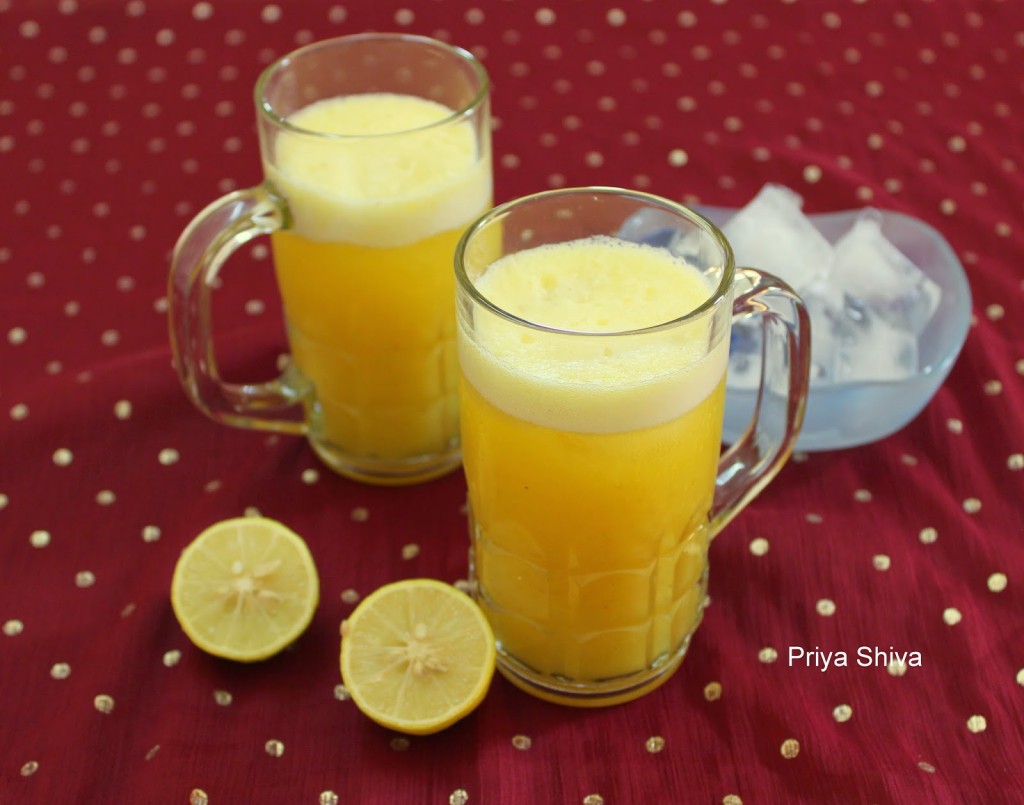 Yum