I have shared a recipe for Peanut butter cookies which are really addictive. This time I wanted to try a variation to these cookies and tried using yellow corn meal to make these cookies. They are gluten-free, chewy, soft cookies and you will love them if you are a fan of peanut butter like me 🙂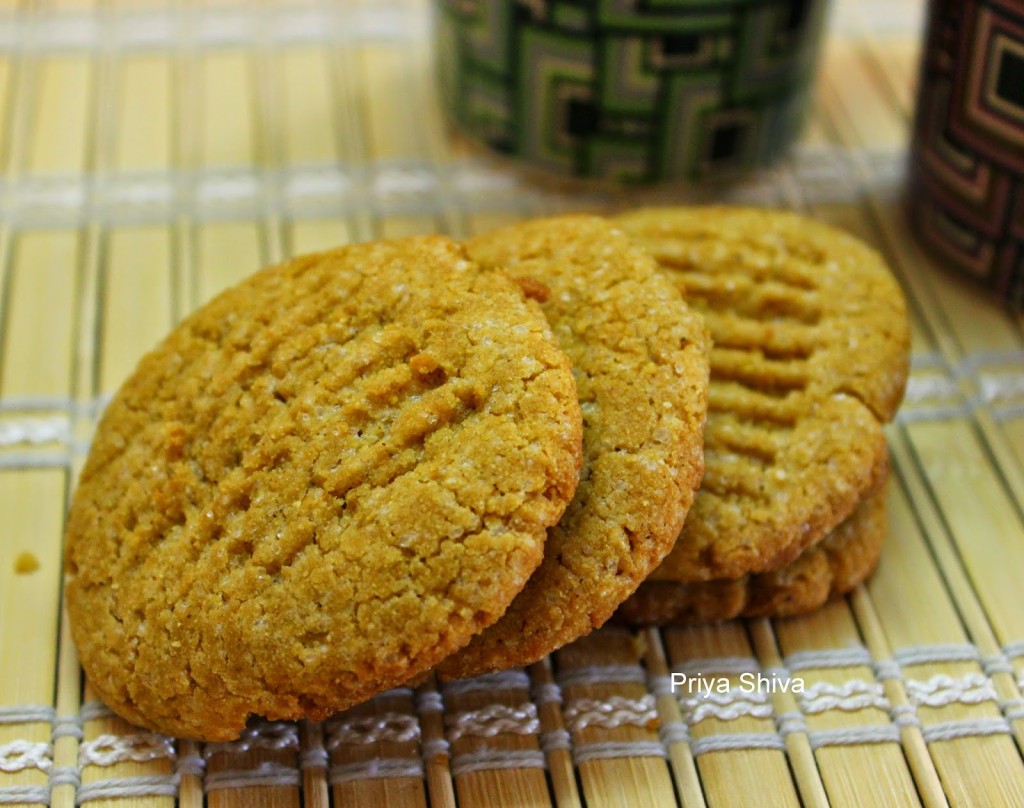 Ingredients:
Yellow corn meal – 3/4 cup
Peanut butter – 1/4 cup ( unsweetened and softened)
Powdered Sugar – 1/3 cup
Granulated Sugar – 1/4 cup
Baking powder – 1/2 tsp
Vanilla extract – 1 tsp
Milk – 2 tbsp
Finely Chopped almonds – 2 tbsp (optional)
Method:

1) Preheat oven at 180 Degree Celsius. 
2) Add peanut butter and sugar in a bowl and mix well till its fluffy and creamy. 
3) Now add cornmeal, baking powder, vanilla extract, milk and mix it well to make a soft dough. In the end add granulated sugar and chopped almonds and mix it.
4) Keep a cookie tray ready lined with butter paper. You can also avoid using butter paper and grease the try with some oil. Take a small portion of dough, place it on cookie tray and  flatten it softly using a fork.
5) Keep at least 1 inch distance between each cookie as it will spread while baking.
6) Set the timer for 12-15 minutes and place the cookie tray for baking at the same temperature. My cookies got baked in 12 minutes. 
7) When the edges start turning golden brown, remove from the oven and place them on wire rack for cooling.
8) When they have completely cooled down store them in an air-tight container.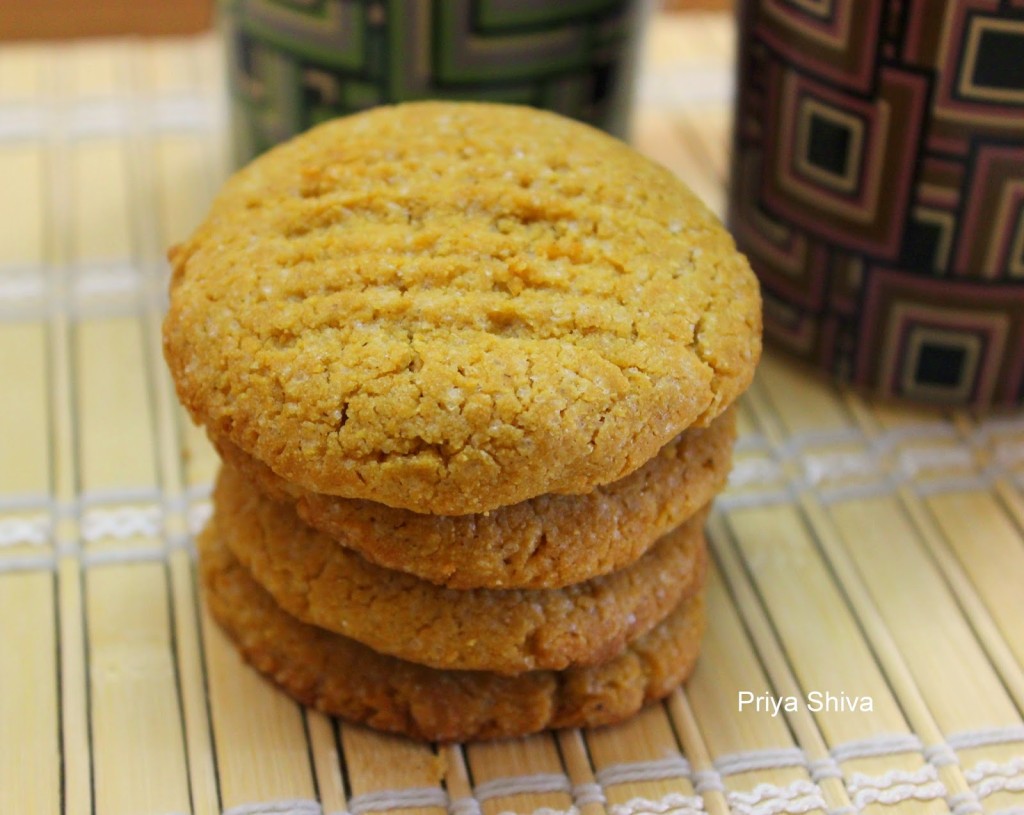 Yum